"They Haven't Done Anything" — Grandmother Slams Walgreens Employee for Kicking out Black Boys
In a viral video, two Black kids said they were racially profiled at Walgreens and alleged a worker kicked them out and threatened to call the police.
In a now-viral TikTok video posted by Tray (@itsss.trayyy), two Black children — Tray's son and nephew — revealed they were racially profiled in Walgreens. They also alleged a worker kicked them out and threatened to call the cops.
Article continues below advertisement
Read on for all the known details, including how the boy's grandmother handled the devastating situation. Plus, stick around to hear what the internet had to say.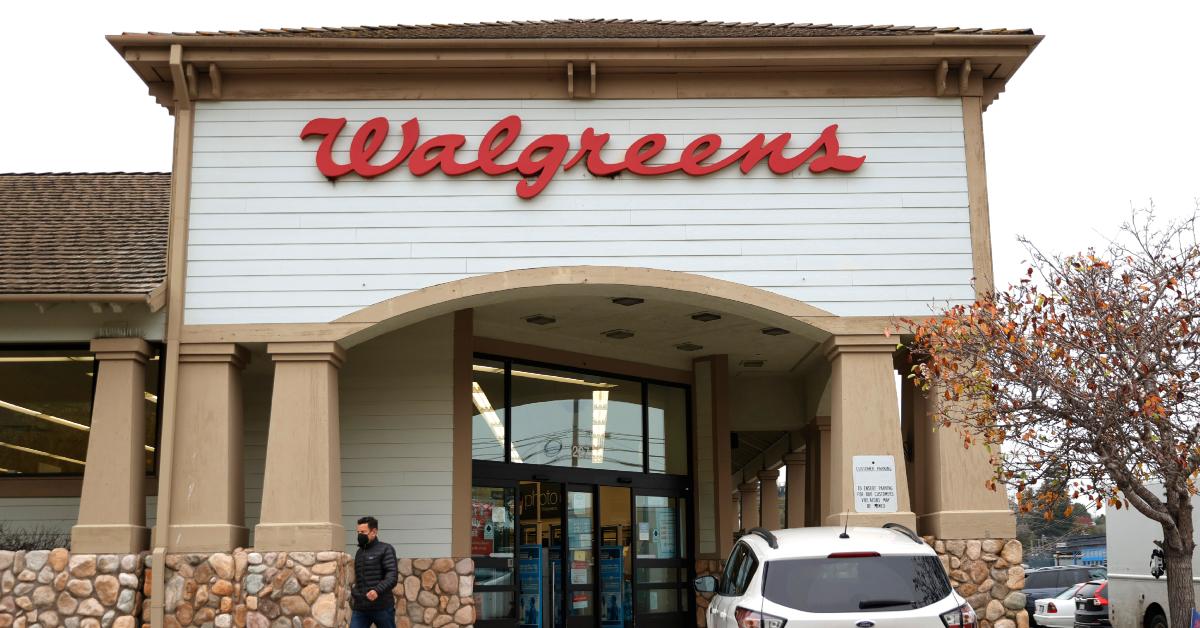 Article continues below advertisement
These two kids said they were kicked out of Walgreens — but they didn't do anything.
In the viral video, which has more than a million views, Tray's son said he and his cousin were simply looking to grab a snack when a worker approached them and threatened to call the police.
"This lady to the side, she said, 'If you guys don't leave, I'm calling the cops,'" he explained.
The little boys, alongside their grandmother, re-entered the store — and the grandma went off on the worker. Tray's son recorded the entire interaction, hence why it's all over TikTok right now.
Article continues below advertisement
"My grandson came in here to purchase something, and what did you say to him?" the grandmother asked.
The worker replied, "I said he can come and purchase it right here with me, or he can leave because I've had a bunch of kids come in and steal." She added that she didn't assume the boys were shoplifting but still told them, "You can grab your stuff and come purchase it here, or I can call the cops, and you can leave."
Article continues below advertisement
As expected, the grandmother was furious.
"Let me tell you something. No, that's not it," she told the employee. "They have every right to come into the store and purchase what they want without being harassed by you. Why would you call the cops on children when they haven't done anything to you? If they were white kids, you wouldn't do it."
The grandmother told the worker to apologize to the boys and demanded the number for the store's corporate office so she could file a report. Once the employee went to get the contact information, the grandmother told the kids that they "have every right" to shop at the store. She also apologized for yelling in front of them.
Article continues below advertisement

On Aug. 14, 2023, a Walgreens representative spoke out in response to the viral video: "This team member has been placed on leave while we investigate the incident. We believe everyone should be welcome and treated with respect at our stores," the spokesperson said in a statement. "We take these matters seriously, and our policies strictly prohibit any form of discrimination or racial profiling, and any such incident will not be tolerated."
Article continues below advertisement
Many fellow TikTokers flocked to the comment section and shared their thoughts on the despicable situation.
"You go, grandma!! That was ridiculous!" one TikTok user wrote. "Hug them boys, they did the right thing by going to get you." Another said, "Yes ma'am, you handled that situation perfectly."
A third TikToker commented, "GRANDMA ATE. You can just tell [the worker] was scared."

Article continues below advertisement
"Thank you, Grandma, for demanding justice. I'm sorry this happened," another person shared.
Someone else penned, "I am sorry that your little ones had to deal with that! That's not OK!" while another TikTok user sadly stated, "It's exhausting to have to keep going through this."
Others agreed that the grandmother held her own: "She handled well and spoke well!"
"Wow! Great way to advocate for those babies!" said another TikToker.