Kiki Travis Is a New Face on 'Power Book II: Ghost' and Brayden's Love Interest
Who is Kiki Travis? The gorgeous businesswoman is Brayden Weston's new love interest.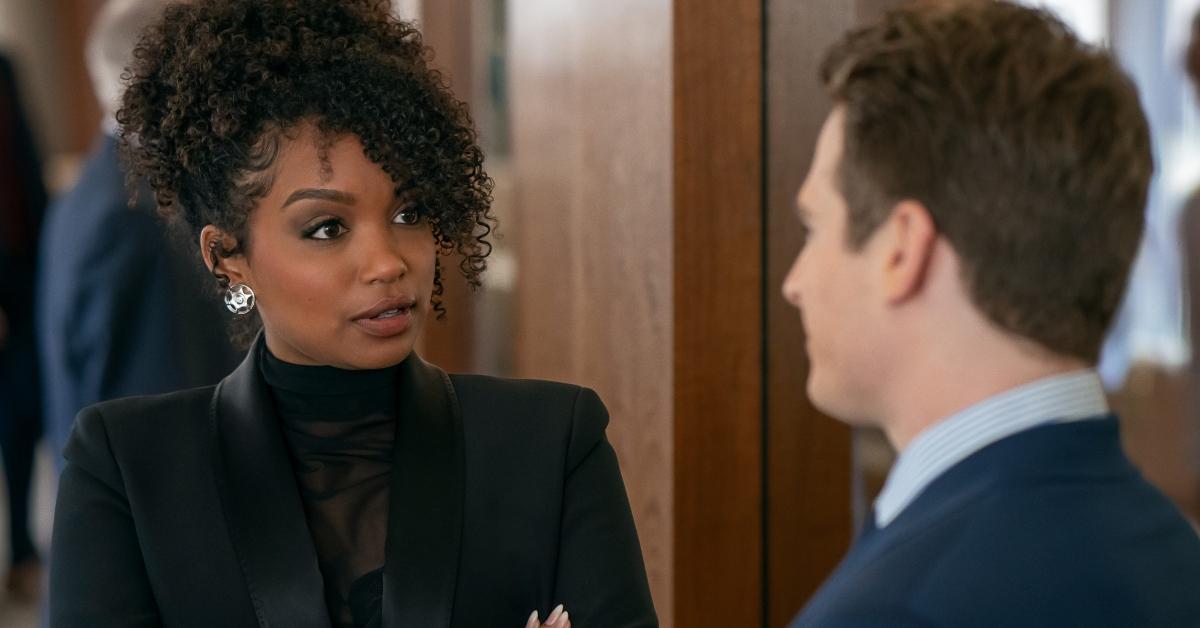 Spoiler alert: The following article contains spoilers for Power Book II: Ghost Season 3.
Although Power Book II: Ghost heavily focuses on all aspects of Tariq St. Patrick's (Michael Rainey Jr.) life — from being a street pharmacist to his romantic life — fans have developed a vested interest in Brayden Weston (Gianni Paolo).
In the beginning, viewers took Brayden to be a corny college kid looking to get street cred and live a lifestyle he knows nothing about. However, Brayden has become a fan-favorite due to his unwavering loyalty to Tariq and his devotion to their drug business.
Article continues below advertisement
Not to mention, Brayden tends to have enough game to pull the ladies. That said, Brayden's list of girlfriends continue to grow, with newcomer Kiki Travis being the latest to capture his interest.
So, who is Kiki Travis? Here's the 4-1-1 on the beauty.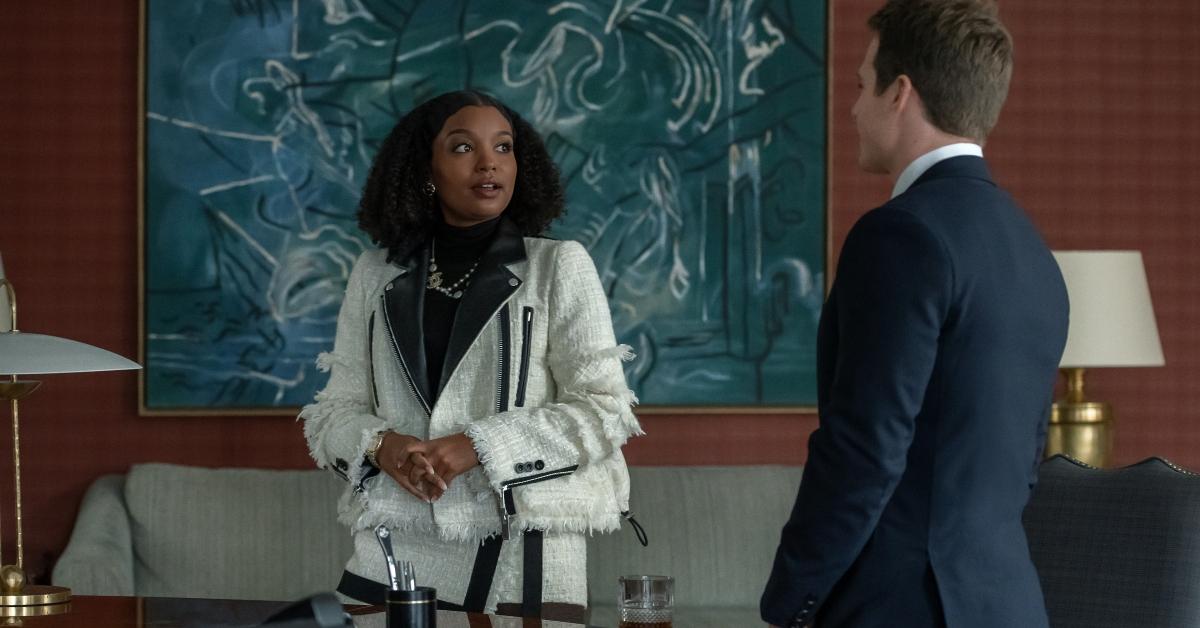 Article continues below advertisement
Kiki Travis is a young vice president at Weston Holdings, a hedge fund run by Brayden's father in 'Power Book II: Ghost.'
Hello, Kiki! It's normal for the series to welcome new characters into the fold, and while most characters are connected to the drug enterprise, it's refreshing to see Kiki Travis (Moriah Brown) take on another role — love interest.
Per Kiki's character description via the Power Fandom, "She's Ivy League educated and doesn't come from privilege but is making her own way in the world of the business elite."
Initially, Kiki was first introduced to viewers as a VP at the firm who was tasked with showing Brayden his job responsibilities.
Article continues below advertisement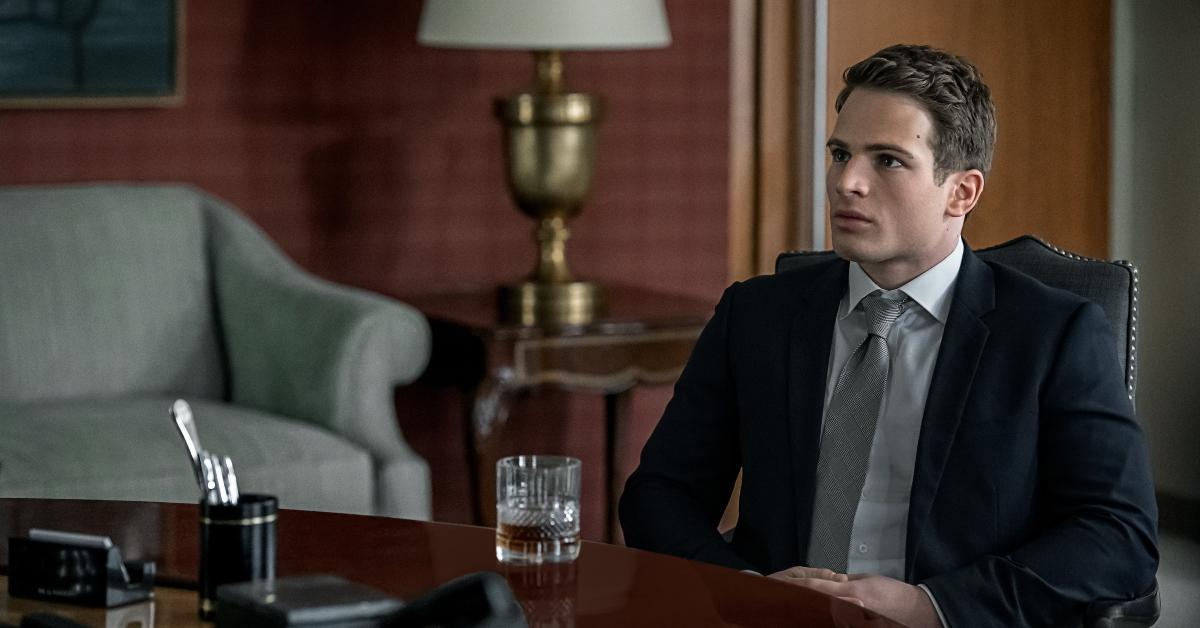 As usual, Brayden attempted to shoot his shot and missed as she told him that she had "heard a lot about him." When Brayden told her that the "real thing beats the hype," Kiki replied that it "won't be too difficult." Ouch!
Article continues below advertisement
Viewers got a taste of Kiki's no-nonsense personality when she had words with Brayden's brother Trace (Cory Jeacoma) about him and his fellow associates doing drugs at the office before a meeting.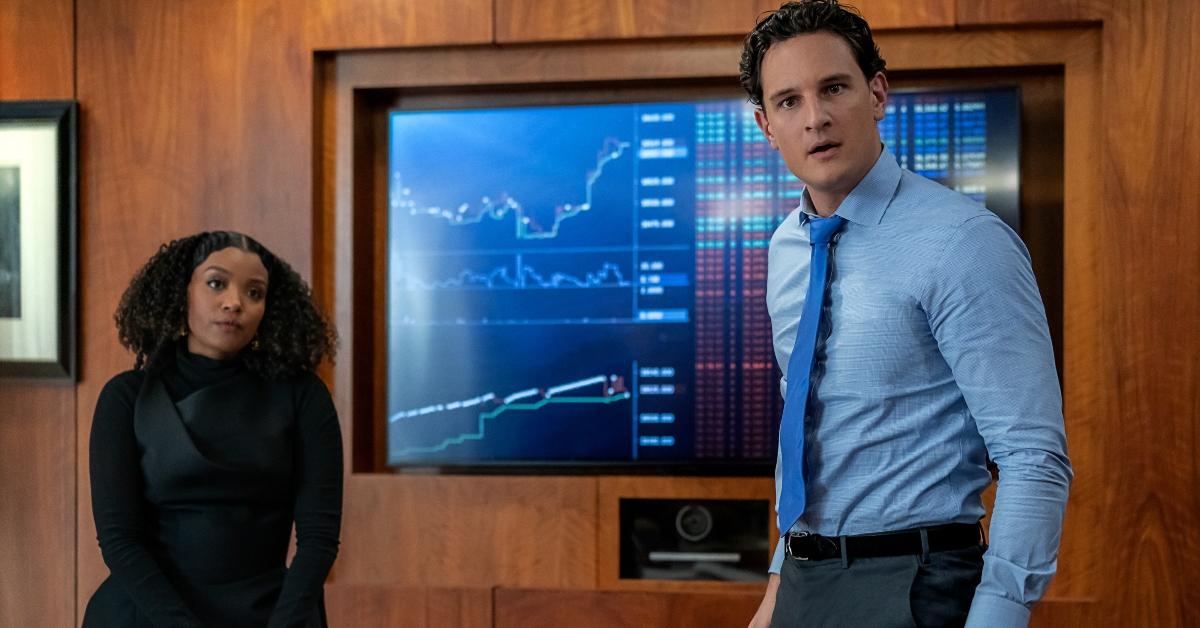 Article continues below advertisement
Kiki Travis and Brayden Weston's relationship is off to a good start.
A major part of Brayden's charm is his loyalty. Brayden has been smitten with Kiki since their introduction, and several well-played moves on his behalf earned him Keke's trust — and possibly a new relationship.
In Episode 2, Kiki confronted an intern about not reviewing files. Instead of the intern apologizing and getting the task done, he taunted Kiki and disrespected her by calling her "Omarosa," highlighting his racism.
Brayden quickly stood up for Kiki; as a form of payback, Brayden set up the intern by putting inflammatory content on his computer that spewed alt-right rhetoric along with a few items that supported the findings. As a result, the intern was fired on the spot.
Article continues below advertisement
After Brayden admitted to Kiki that he was behind the incident, they celebrated the intern being fired with a private intimate moment. So, it's safe to say Brayden is being rewarded by standing up for what's right and finding himself a possible new girlfriend at the same time. Well-played, Brayden.
Catch new episodes of Power Book II: Ghost Fridays at 9 p.m. EST on Starz.