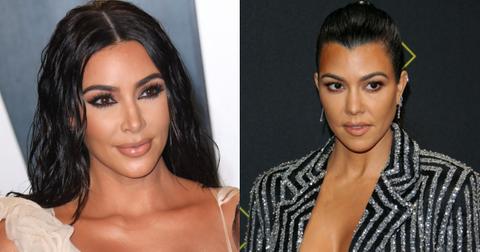 Why Does Kim Lunge at Kourtney in the 'KUWTK' Trailer? What We Know
By Lizzy Rosenberg

Updated
Siblings don't always get along... in fact, fights are practically inevitable, especially if you're living life in front of a camera. The Kardashians, for example, are famous for their fights, arguments, and consistent drama, and it totally shows in the trailer for Season 18 of Keeping Up With The Kardashians.
In a new trailer for the upcoming KUWTK season, which officially airs on March 26, Kim is seen lunging at her oldest sister, Kourtney, and we can't help but wonder what Kim and Kourtney were fighting about. So stay tuned for everything we know regarding their alleged brawl.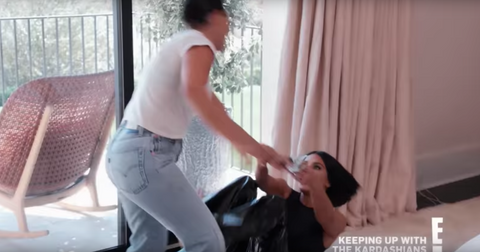 Fans thought Kourtney taking a step back from the show would ease the tension.
In the previous season of KUWTK, Kourtney had been fighting with Khloé and Kim regularly for wanting to keep certain aspects of her life private, according to People. And although that seems like a reasonable request, Khloé and Kim blamed her for putting the weight of the show entirely on them. In fact, at one point, Kim had threatened to fire Kourtney, which apparently wasn't possible.
This ultimately led to Kourtney taking a step back from the show, which seemed like it would solve a decent amount of their issues. But since the season finale, it appears that things between the Kardashian sisters have escalated drastically. Check out the Season 18 preview, below, and you'll see exactly what we're talking about.
But the tension appears to be at an all-time high.
In the beginning of the Season 18 trailer, we see Khloé confronting her eldest sister about having an attitude toward her and Kim. "Why do you have to have an attitude?" she asks, and Kourtney responds, accusing Khloé of overstepping boundaries. "Just don't involve yourself in business that is not yours," she replies.
The drama goes far beyond the Kardashian sisters, however — in another scene, half-sister Kendall Jenner is inadvertently getting involved, and although viewers can't be sure whose side she's on at this moment in time, she's presumably complaining about one of her sisters, saying: "She can't sit back and just be like, 'All right, I was wrong.'"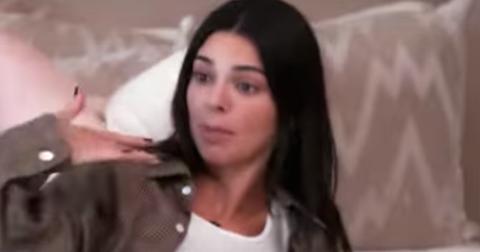 But things appear to get physical, and Twitter is loving it.
One scene of the trailer shows Kourtney and Kim getting in a physical altercation. Kourtney is yelling at Kim and throws a box of water at her, before Kim says, "Don't ever come at me like that." That's when Kim lunged at Kourtney, though we won't know what happens next until the episode officially airs.
Her lunge looked pretty epic, and since Twitter loves drama more than Kanye loves Kanye, they had a lot to say about it. Check out their responses to the super wild fight below.
Kourtney will be okay. Kim can't fight. Kourtneys just going to do that laugh she always does every time kim cries.

— Lil Deville (@iSmellSexNCandE) February 26, 2020
Hopefully, everything is OK among the Kardashian sisters, but in all honesty, this is some binge-worthy drama...
Catch the premiere of Keeping Up With The Kardashians, Season 18, on March 26 at 8 p.m. ET on E!