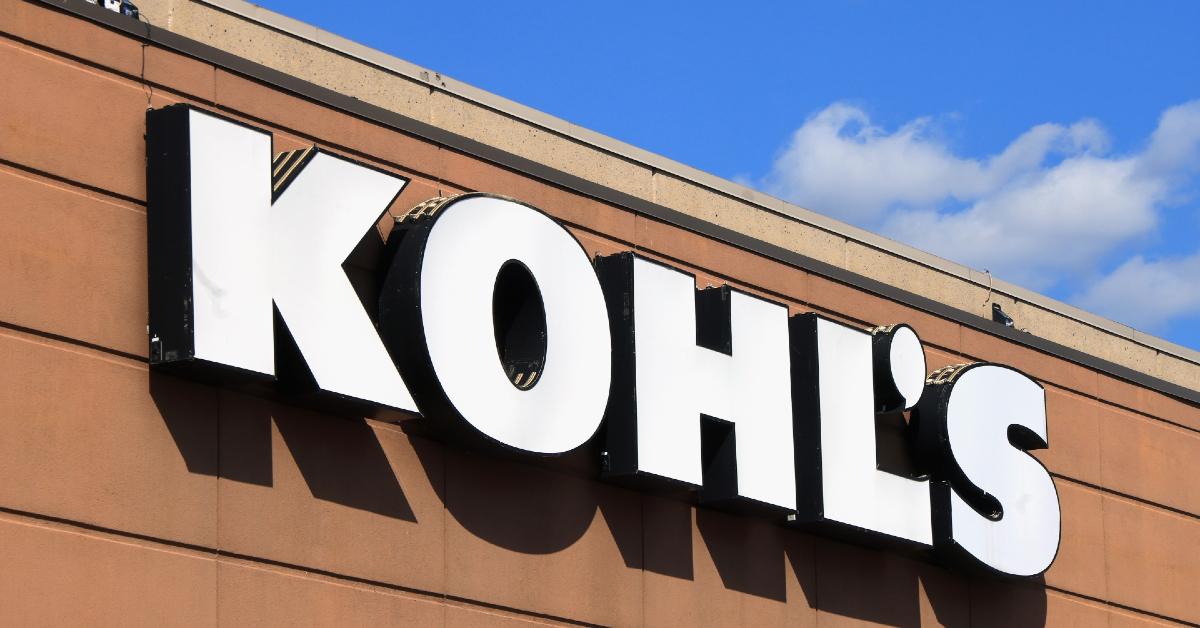 Kohl's Fires Woman for "Theft" of $30 After Customer Gave Her Unwanted Kohl's Cash, Sparks Debate
A Kohl's employee said that she was gifted $30 Kohl's cash from a customer and was fired for spending it.
A TikToker who goes by ashlicious (@whyd0ieats0much) claims she was fired from Kohl's and banned from ever working for the retailer ever again after accepting thirty dollars Kohl's cash from a customer and buying herself a pair of Converse sneakers with the rewards points.
Article continues below advertisement
Ash says that she was accused of stealing by store management after being called into a meeting and when she asked to see the footage of her crime, they wouldn't procure it for her.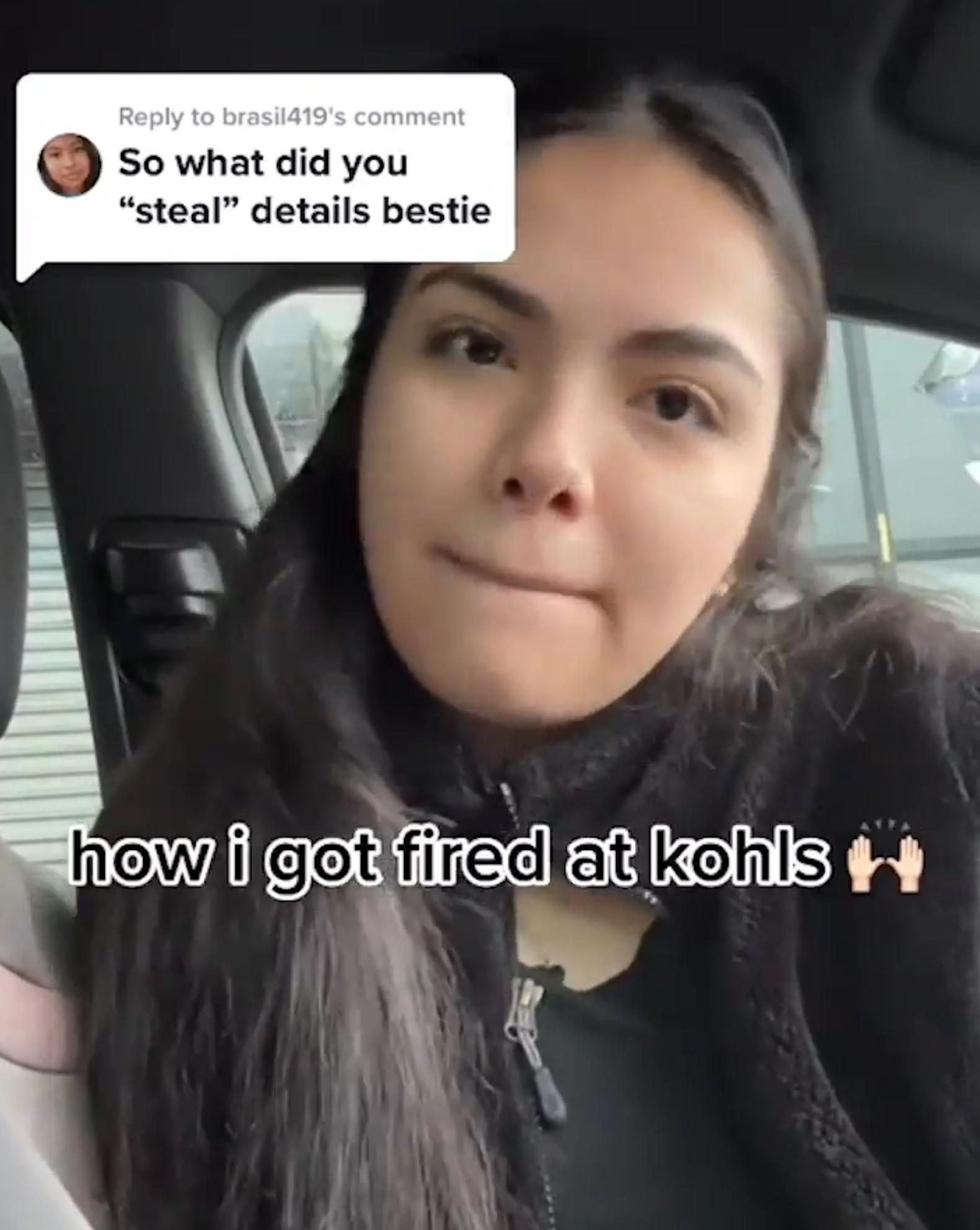 Article continues below advertisement
She says in the clip: "I don't really consider it stealing but I was ringing up this customer and she had thirty dollars Kohl's cash so I gave it to her I was like you can use it — and she was like no I don't want to come back I'm done Christmas shopping she was like you can have it. And I remember she handed it back to me so I took it and I was like thank you and she was like yeah you were really sweet you can have it."

Article continues below advertisement
One would figure that was a nice gesture from a customer, and considering that retail employees are typically underpaid, those $30, especially around the holidays and after the United States just clawed itself back from the highest rate of inflation we've ever experienced as a country in the past 40 years, and the highest gas prices of all time, it was probably a welcome relief.

Article continues below advertisement
She continued, "And it was thirty dollars and I remember I bought myself Converse," she then shows the sneakers on camera. "I bought myself these. And then I remember they took me to this office the next day and they were like is there anything you want to tell us and I was like no. And then they told me what happened and then I asked for like, cuz they accused me of stealing but I was like can I see the footage?"

Article continues below advertisement
They didn't have any footage of her "stealing" from the store, "Cuz I remembered she handed it to me and they never showed me the footage and they fired me over that and then they called and were like you're never allowed to work here again. Any Kohl's store and I was like, 'OK.'"

Article continues below advertisement
The transfer of reward points can be tricky. Credit card rewards, for instance, are usually non-transferable, and judging by posts from folks who've worked and/or studied the retail industry, it seems that this may also be the case with many stores as well.

Article continues below advertisement
Quora user Margaret Weiss offered up this anecdote in response to someones question as to whether or not a cashier can use a customer's rewards points: "Can a cashier do that? Yes, they can. Should a cashier do that (accumulate the rewards for themselves)? They shouldn't. The last cashier I saw do that ended up being handsomely rewarded by extra points, and it cost them their job."

Article continues below advertisement
There's also a CVS employee who holds grudge against the chain because she would key in her rewards card number for customers who weren't interested in signing up for the chain's promotion. She said that during her training at the store she was instructed to just put in her own rewards number for these customers per transaction.

Article continues below advertisement
On Reddit, someone asked if they could give their Kohl's cash (which was set to expire by a certain date) to another store customer. Users in the employedbykohls subreddit responded that while you could give these rewards coupons to other shoppers, it was a big no-no for store employees to use the rewards.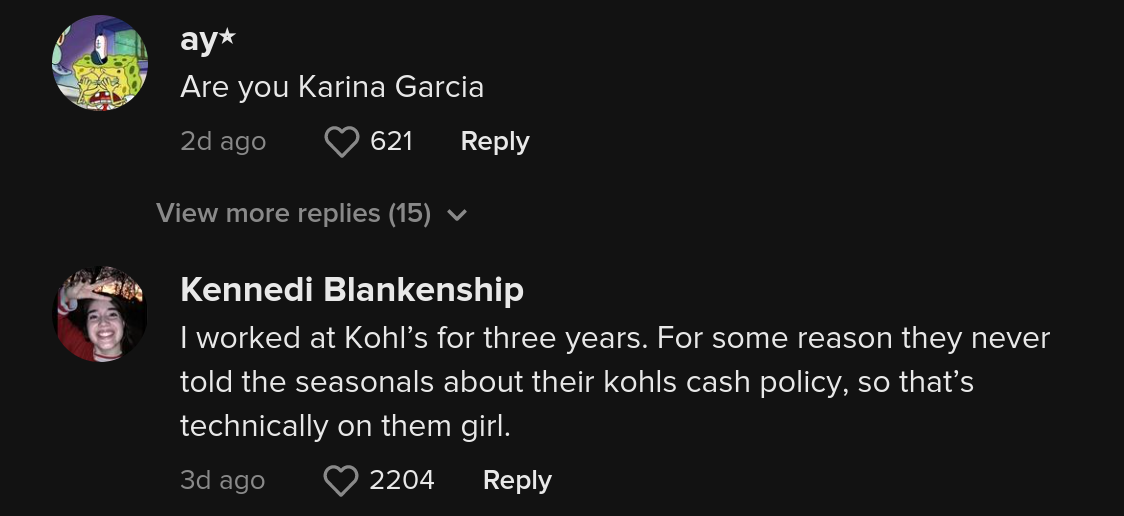 What do you think of the policy? Do you think that it was messed up of Kohl's to fire the employee for using Kohl's cash rewards? Do you believe it's wrong for employees of a company to take advantage of whatever promotions the store they're working for has to offer?