Man Stuck in Gym During Massive Flood, Captures Horrifying Scene in Viral TikTok
A man trapped inside of a Planet Fitness during a flood of biblical proportions chronicled the horrifying situation in a series of TikToks.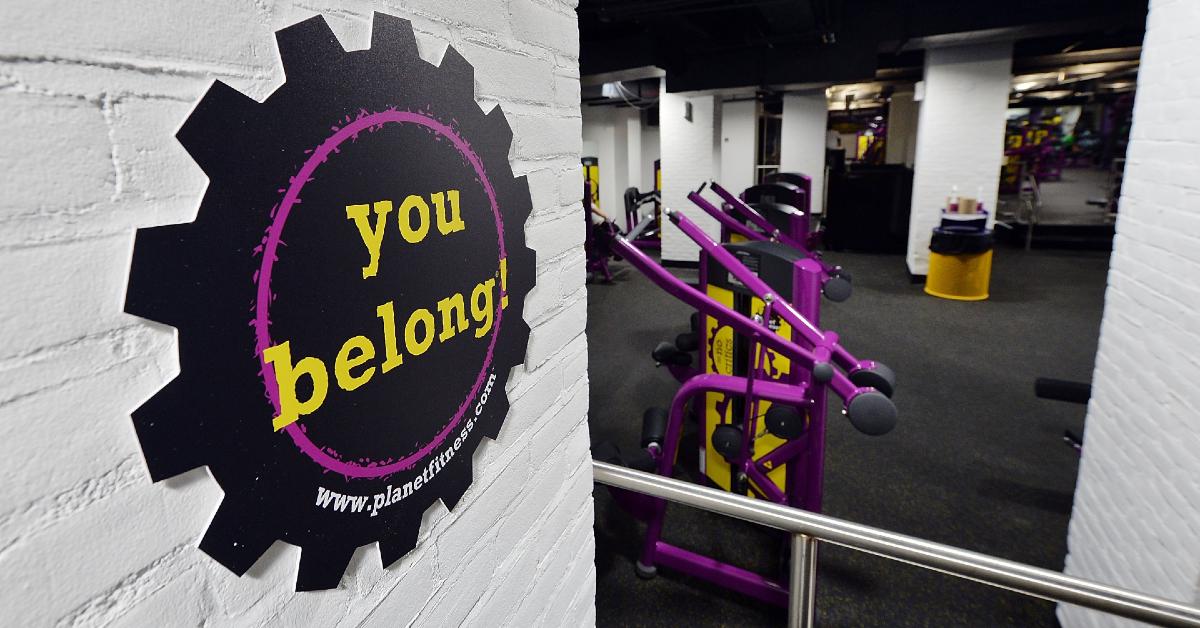 We'll never conquer mother nature. Dinosaurs probably thought they were so bad until Planet Earth was like you know what, I'm going to turn the thermostat down for about 2 million years or so. That made quick work of the baddest lizard/bird creatures to ever walk the planet.
Article continues below advertisement
In fact, we're still technically in an ice age and even for all of our species/ technological advancements, new college majors, horoscopes, fitness regimens, and new-age philosophies, a good old-fashioned natural disaster will send all of us packing back to our cave-dwelling and hollering ways in a matter of minutes.
Which is something TikToker @dottshot experienced while in the parking lot of his local Planet Fitness location. He says that after noticing a heavy precipitation of rain, that boxed him inside of the lot, he decided to go inside of the gym and take a shower and wait for the rain to die down.
Article continues below advertisement
As you can see from his series of videos, that didn't happen. The TikToker says that the weather report indicated there would only be 5-6 inches of rain in his area, but after his shower was finished. He began walking through the gym, it became evident that the situation was way more extreme than folks had initially predicted.
Article continues below advertisement
Water soon began rushing into the gym, flooding it instantly. As the water began rising, @Dottshot began looking for ways to keep out of the water, standing up on chairs, exercise equipment, and eventually a Stairmaster machine.
Article continues below advertisement
The TikTok user was trapped in the gym with others, and he said that it took hours before emergency rescue personnel would reach the gym also mentioning at times they were completely unresponsive.
Article continues below advertisement
He said in a storytime about the situation: "So how did I end up on a stairs machine in a flooded Planet Fitness? Well let me tell you. It all started when I looked up from my phone to find that half of the parking lot I was sitting in was already underwater. We were only expecting five to six inches of rain so when I saw this I kinda went into shock."
Article continues below advertisement
He continued as the video cuts from footage of him in his vehicle to clips of the interior of a Planet Fitness Gym "I went into Planet Fitness took a shower and when I got out the water was already rushing in. I opened the door momentarily and that did not let the water in. I'm pretty sure the water let itself in, because you can't stop that much water."
Article continues below advertisement
To make matters especially brutal for Dottshot, he saw his vehicle getting destroyed right before his very eyes, "Also my car went under right in front of me I watched the whole thing that hurt a lot. After all that we just stood around we were waiting for rescue personnel for hours, they wouldn't answer us, so I decided to take out my phone and start filming TikToks and the rest is history."
Article continues below advertisement
He included videos of the aftermath of flooding too, which showed the damage not only done to the gym, but to cars in the parking lot, and trees that appeared to have fallen on said vehicles.
Article continues below advertisement
While @dottshot feared for his safety while recording and uploading his TikToks, he has gotten out of the situation safely and has leveraged it into a fairly large TikTok following, racking up pver 671,000 followers. He's also asked folks for donations to help him out with getting a new car, since his was destroyed, so maybe documenting a scary situation for everyone on the web to watch might help with that.