IHOP Slammed by TikToker for Creating Fake DoorDash Restaurants to Sell Low-Effort Food
A TikToker warns folks who want to try a new restaurant while using a delivery application that they could just be buying from a "fake" ghost kitchen.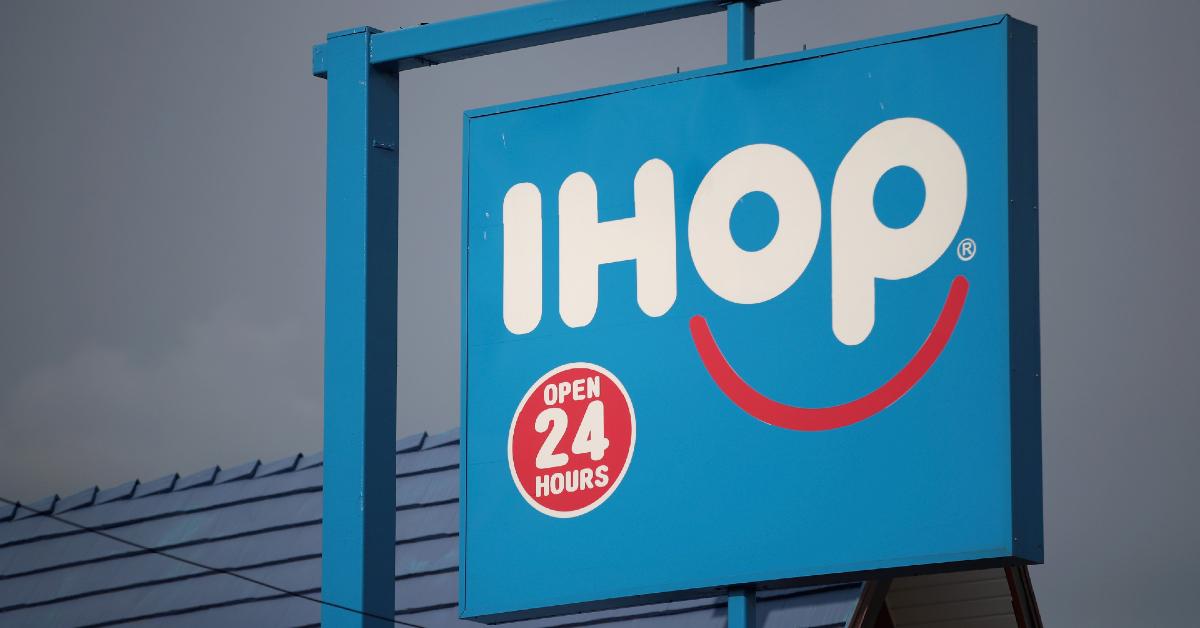 Ghost Kitchens have become increasingly popular ever since the surge in online food ordering through delivery applications like DoorDash, GrubHub, and Uber Eats.
The concept is a simple one: someone has food that they want to sell but they necessarily don't want to have a restaurant location, kitchen, or dining space to prepare said food.
Article continues below advertisement
So they work with other local businesses that want to take on more work to fulfill those online orders. Well, that's one way it's done. Some setups, according to Kickfin, are in "communal" style kitchens. You've got a team of people putting together various orders under a restaurant name but they're not attached to a "restaurant" per se.
Mr. Beast Burger is a prime example of a successful Ghost Kitchen operation. The popular YouTuber has purportedly worked with chains like Bertucci's, Bravo! Italian Kitchens, Buca di Beppos, and others, however, any restaurant can apply to offer Mr. Beast Burger products through online orders.
But a TikToker has pointed out that some "Ghost Kitchens" are just established restaurants masquerading as different businesses.
Article continues below advertisement
In a viral clip posted by a TikTok user named Ghoulie (@ghouliegolightly), she says that two businesses, one a Grilled Cheese and the other a Quesadilla spot, are clearly "fake" restaurants that are just fulfilling online orders for folks to purchase from on online ordering applications.
Article continues below advertisement

She says in the video while showing off the restaurants on the application, pointing out the stock images of food, stating: "Next on our list of fake a** restaurants you can tell look at the graphics. It's obvious. Super Mega Dill and Thrilled Cheese. Those are both IHOP. Both of these have the same address and its IHOP."
Article continues below advertisement

So this means that the Super Mega Dill and Thrilled Cheese restaurants are probably just IHOP offerings under a new name, seeing as the popular breakfast chain sells grilled cheeses and chicken quesadillas on its menus.
Article continues below advertisement

Ghoulie isn't the only person who has expressed their frustration at seeing ghost kitchens online, and this is a phenomenon that has been going on for quite some time. Redditor @howling penned in a 2021 post about how "tired" they were of seeing "ghost kitchens on grubhub."
Article continues below advertisement

They wrote in their post: "I was looking for some new restaurants to try on grubhub, and I found a promising pizzeria called Donatos, clean labeling, good photos, but somehow familiar."
Article continues below advertisement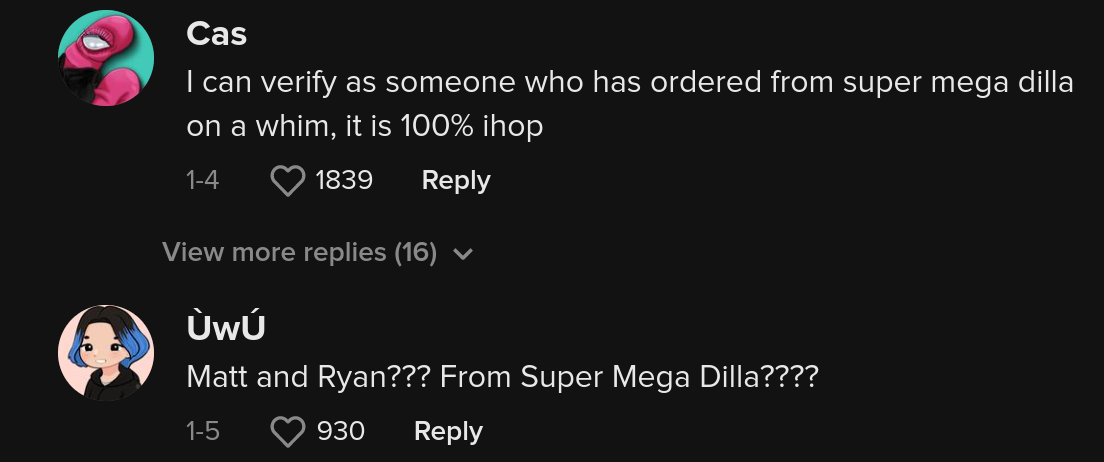 "I had the idea to check the map, and it's not Donatos. It's freaking Red Robin. Same dishes, photos, descriptions, pricing, etc. After looking into it this it only took about 4 pages to find a few more."
Article continues below advertisement

They even found the exact restaurants that were pretending to be another brand under a different name:
"Donatos = red robin
Best Coast Wings = sizzler
Miss Mazy's Amazin' Chicken = Hole in the Wall BBQ
Monster Mac = Hole in the Wall BBQ (same one as above)"
Article continues below advertisement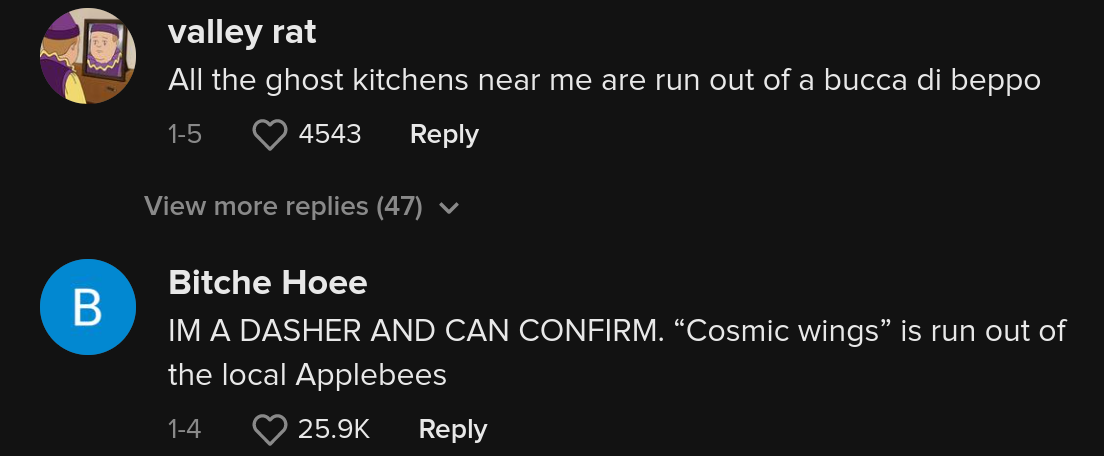 Judging from their post, it seems that established franchises know diners want to try out new local spots and are attempting to cash in on that. The Redditor, like Ghoulie, suggests checking the address of any new establishment they want to order food from to ensure that it's not a ghost kitchen or if they'll just end up with fare from a place they aren't particularly crazy about.