TikToker Slammed After Placing Doordash for Olive Garden Across Street
A TikTok user went viral for showing off just how lazy she's gotten after sharing a clip of her DoorDashing from an Olive Garden right across the street.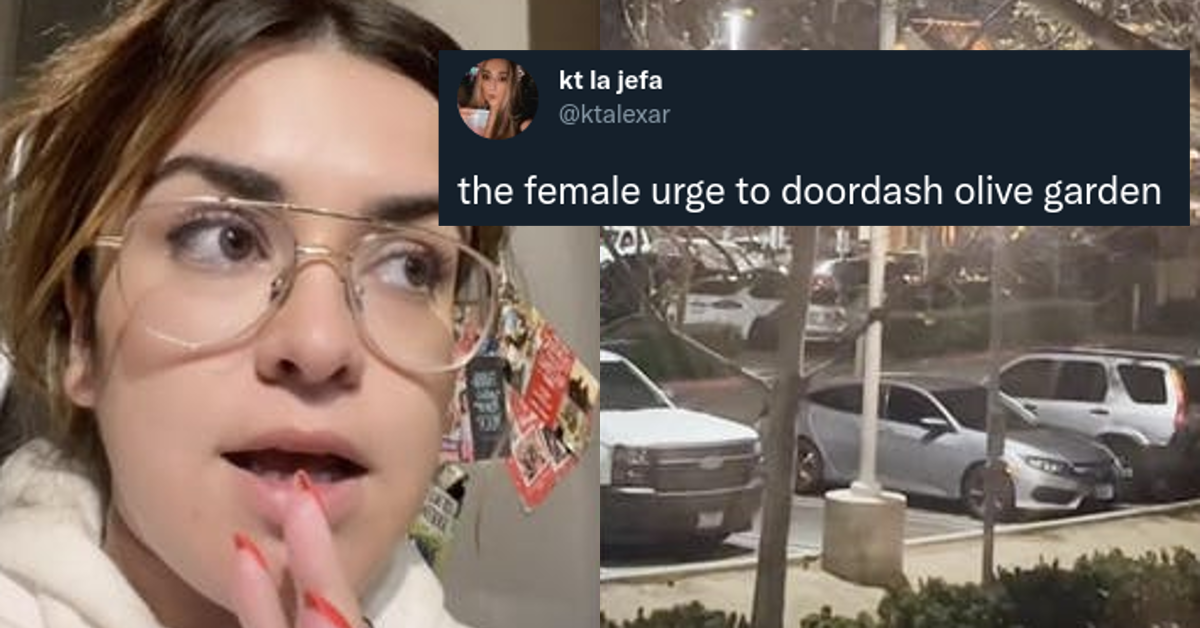 DoorDash has just introduced a feature that allows users to place orders from their favorite restaurants all within its application and have now given customers the option to pick up the meal themselves.
While this just seems like a roundabout way of placing an order at a restaurant it makes sense given the homogenized ordering experience across all eateries the application provides.
Article continues below advertisement
According to a 2020 survey of the app, some 450,000 merchants and 20,000,000 users place food orders through the app, so while there is definitely an argument to be made about contacting the restaurant directly to place your own food order, by allowing customers to bypass delivery fees and/or waiting for their food to arrive while it's still warm, it's no surprise that DoorDash now offers this option.
It also helps keep folks from having a litany of different ordering applications/urls saved on their phones to order from their favorite restaurants. Plus it helps if you decide halfway through making your order if you'd rather someone else pick up your food for you instead.
But apparently, there are folks out there who have become so dependent on DoorDash deliveries that picking up food themselves is simply not an option.
Article continues below advertisement
Like this one TikToker, @diamondpretzel2.0 who ashamedly admitted that they DoorDash food from Olive Garden in a now-deleted clip despite the fact that the restaurant is right across the street from where she lives.
Article continues below advertisement
It doesn't appear to be across a highway, or a moat, or a bog, or even a field filled with goose droppings. There's a nice sidewalk. Some trees. Street lamps, even plenty of parked cars to suggest that it's a highly trafficked and relatively safe area to go shopping and get food from.
Article continues below advertisement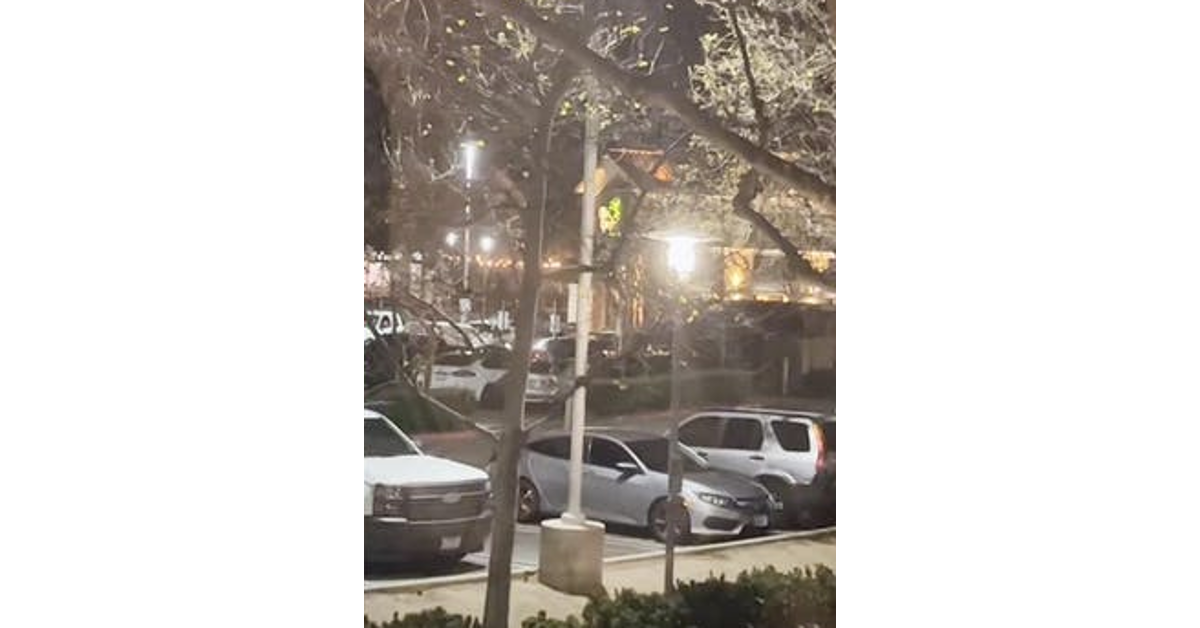 "I just saw a video where they said twice a year they splurge on getting delivery. Let me show you how lazy I am. That's Olive Garden. I've gotten delivery from there," she confesses in the clip.
Article continues below advertisement
Dani, the lazy Olive Garden lover in question, writes in the clip's caption, "No need to hate on me. I already hate myself enough for this."
Her post prompted a litany of different responses. There were some people who were just shocked that folks would pay so many surcharges for a meal that'll probably take twice as long to get delivered to her home via DoorDash.
Article continues below advertisement
Then there were those who argued that "time is money," however intoning that perhaps Dani was doing something else that was worth more than what it took for her to walk to the Olive Garden to go and pick up her food.
Article continues below advertisement
Although Dani did say that the impetus for getting DoorDash delivered to her home from an Olive Garden right across the street was laziness, so perhaps it just comes own to whether or not staying in is worth it to an individual who is ordering food from a local eatery. According to Dani in her interview with Daily Dot, it totally is.
Article continues below advertisement
"For me, it's worth it. Getting food delivered to my house I'm really just paying for the comfort of not leaving my home," she said.
What do you think? Would you pay to get something delivered to your house from right across the street?