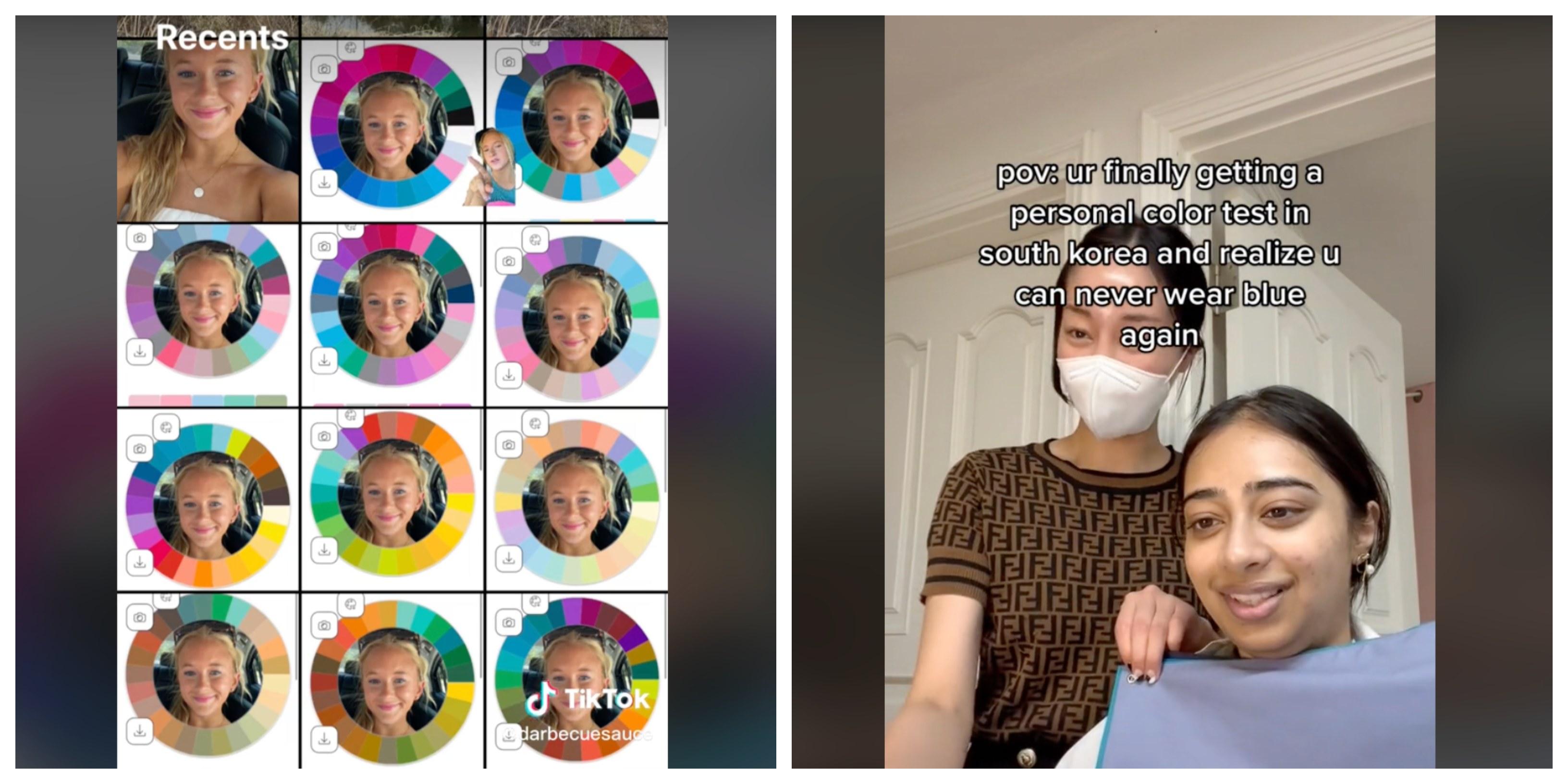 Don't Know Your Colors? TikTok's Got You With Tips for "Color Analysis"
Have you ever put on an item of clothing and just felt like you didn't look good in the color? Even sickly? Well, there's a reason for that, and it's pretty simple: Some colors look better on you than others.
No, we're not being facetious here, it's just the truth. Think about it: We all have different skin tones, undertones, hair and eyes colors — and all of these plays a factor in what colors look good on you, without even bringing style personality into the mix.
Article continues below advertisement
Something called "color analysis" has recently gone viral on TikTok, but despite what Gen Z thinks, it's actually been around for quite a while. People have been finding their colors since the 1980s. But we'll give credit where credit's due as TikTok does have some very easy ways to help you find yours. But first...
What is this "color analysis" that has taken over TikTok?
When people are talking about "color analysis," they're talking about finding the right colors that look good on them based on hue (warm vs. cool), value (light vs. dark), and chroma (muted vs. saturated). While there are no bad colors per se, the hue, value, and chroma of that color can determine if it will brighten your skin or make you look washed out.
Article continues below advertisement
What does "color season" mean?
Color seasons are ways to describe different color palettes based on, you guessed it, the seasons of the year. Each season is further broken down by hues, value, and chroma. So, for example, you could be a warm spring or a cool spring. You could be a light autumn or a dark autumn. Make sense?
Luckily for us, there are a couple TikTok filters that help you find your color season!
The TikTok filter used in this video is a great one to get examples of the whole seasonal color wheel. The filter puts your face against all the different seasonal color palettes, and you can use it to determine what you think looks the best on you. The filter is called "COLOR ANALYSIS gracemchoi."
Article continues below advertisement
If you need something a little more simple, this filter titled "ARMOCROMIA" just has the four seasons: spring, summer, autumn, and winter. This may be better for the "color analysis" beginners.
Of course, like any trend, people are jumping on the bandwagon!
Lots of videos have popped up of people having their colors done, or professional color analysts doing people's colors. The video above reads: "POV: You're finally getting a personal color test in South Korea and realize you can never wear blue again."
Article continues below advertisement
This stylist and color professional that goes by @agile_styling on TikTok does a great job in this video of explaining the minimal differences we're seeing between specific colors.
Hopefully, all these videos will give you the tools you need to look your brightest and hottest self. But truly, at the end of the day, wear whatever you feel most confident in because it's all about how you feel. After all, confidence is sexy and being "hot" is a mindset.