'Dateline' Revisits the 2012 Shooting of Kristene Chapa and Murder of Mollie Olgin
In 2012, Marie Kristene "Kris" Chapa and her girlfriend, Mollie Olgin, were shot execution-style in a Texas park. Kristene miraculously made it out alive. Where is she now?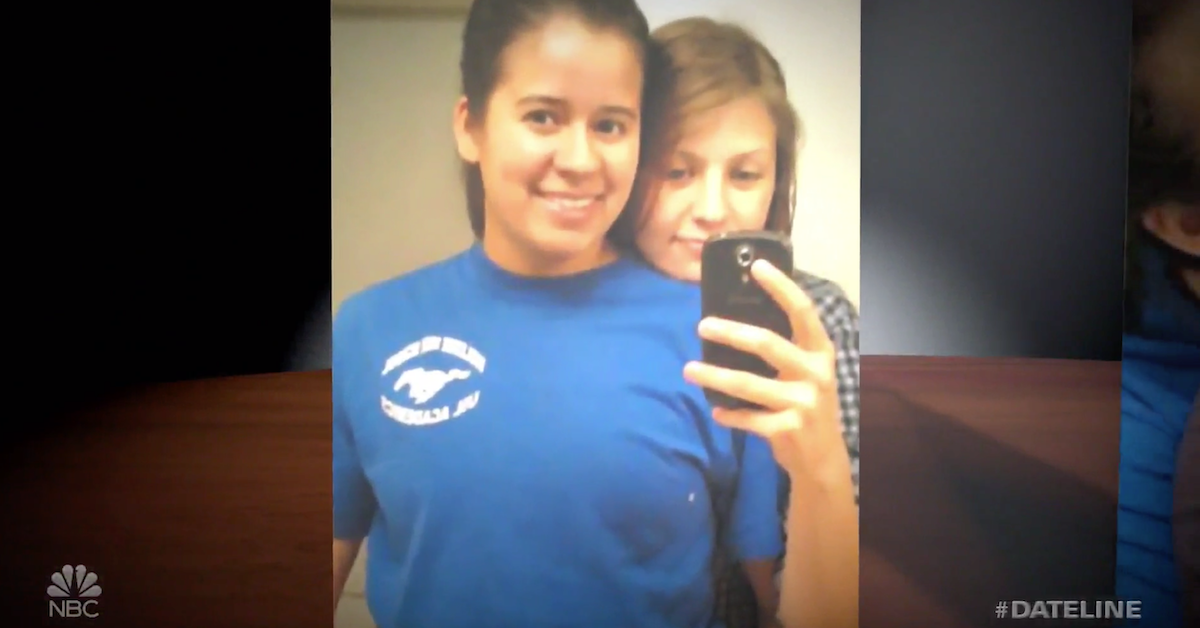 NBC's Dateline is revisiting a case covered in 2017's "A Texas Twist" for its Dec. 17, 2021 episode. "The Overlook" takes another look at the 2012 murder of Mollie Olgin, who was shot, execution-style, along with her girlfriend, Marie Kristene "Kris" Chapa, who miraculously survived.
Article continues below advertisement
What exactly happened on that June day in Portland, Texas's Violet Andrews Park? And where is Kristene Chapa now? Keep reading for what you need to know about the violent crime ahead of the Dateline episode.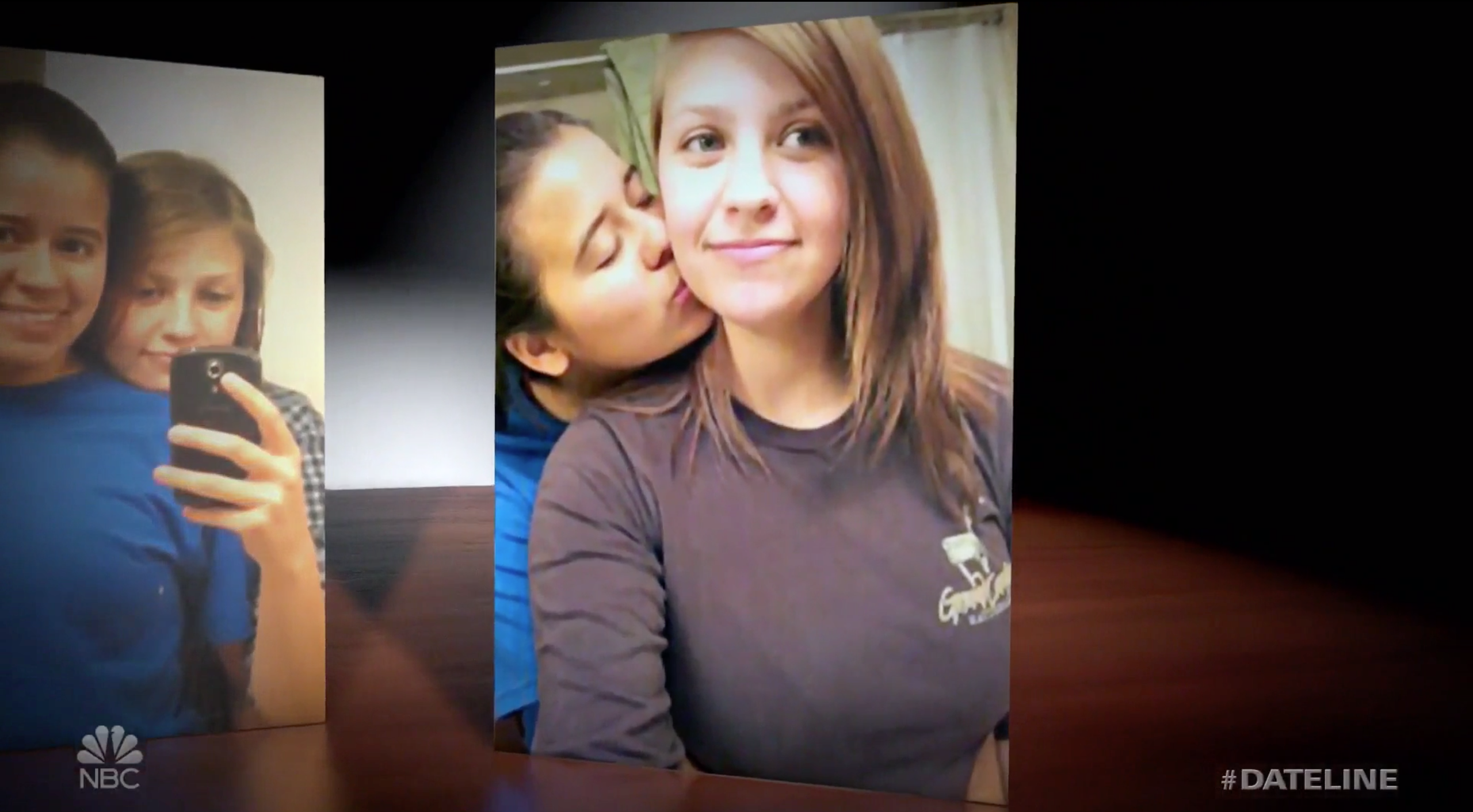 Article continues below advertisement
What happened to Kristene Chapa and Mollie Olgin?
On the night of June 22, 2012, lesbian couple Mollie Olgin, 19, and Kristene Chapa, then 18, were in Violet Andrews Park when both were sexually assaulted then shot in the head. Hours later, bird watchers found the bodies of the teenagers; Olgin was pronounced dead at the scene, while Chapa miraculously survived.
Chapa, who was in critical condition, was taken to the hospital, where she woke up unable to speak, open her eyes, or move the left side of her body. As she gained strength — according to writer Chivas Sandage who co-wrote the forthcoming The Wind Blew Through Us: Love, Murder, and Justice in Texas along with Chapa herself — she gained the ability to communicate and helped police create a composite sketch of her and Olgin's attacker.
Article continues below advertisement
In 2014, police were led to David Strickland, who had committed a burglary that year and had been discovered with evidence in his car including two guns, ammunition, a suppressor, gloves, and a backpack containing condoms, flex handcuffs, bolt cutters, a knife, and other items, per Texas Monthly.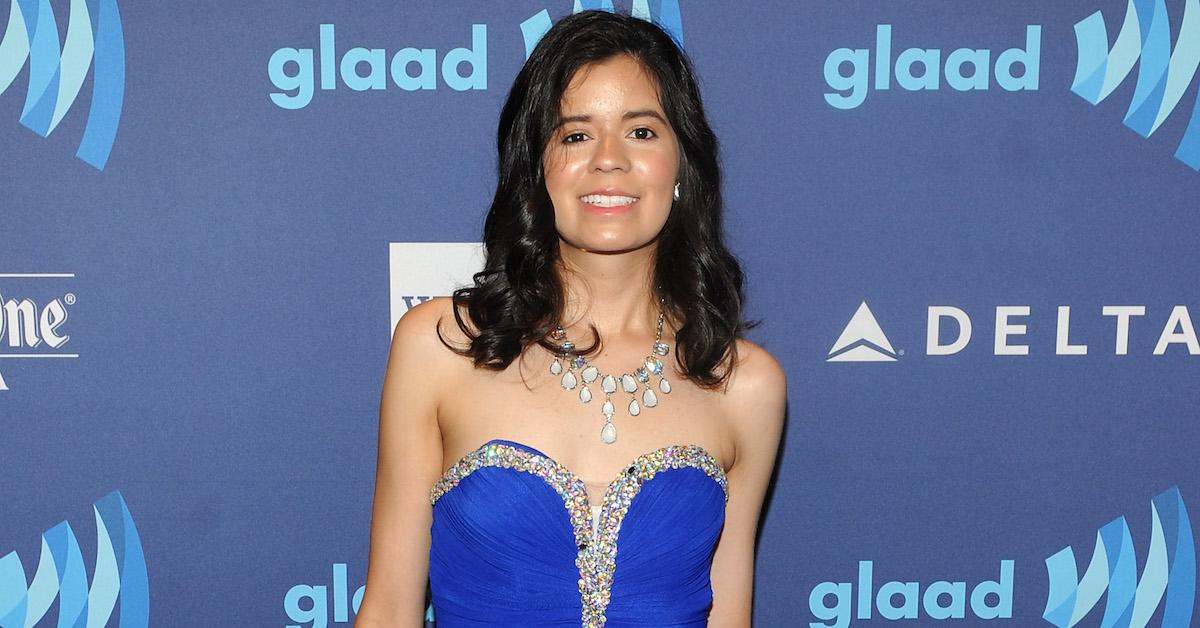 Article continues below advertisement
Strickland was charged with capital murder, aggravated sexual assault, and aggravated assault, and was sentenced, in 2016, to life in prison without parole. While the case initially appeared to many to be a hate crime given the fact that the teenagers were a lesbian couple, authorities ultimately found no evidence to indicate that the women were targeted due to their sexuality.
In 2018, a hair found on Olgin's body was DNA-tested, leading to suspicions that the wrong man had been held behind bars. The hair was matched to Dylan Spellman, an initial suspect in the crime. Strickland filed for his conviction to be overturned based on the new evidence, but the appeal was denied in January 2020, according to Caller Times.
Article continues below advertisement
However, a 2021 article by the same outlet claims that Strickland's lawyers have asked for another hearing and filed for an order "requesting access to physical evidence, records and results of DNA testing, hair and trace evidence, jail phone calls, and recorded interviews" of the initial suspect.
Article continues below advertisement
Where is Kristene Chapa now?
These days, Kristene Chapa wants "to inspire," according to her Twitter bio. The South Texas resident and self-identified "survivor, student, writer, lesbian badass" also says she's "engaged af" on her Instagram page, which is private.
A November 2020 update on the GoFundMe where she has been raising funds for her recovery seems to paint the most complete picture of what the survivor, who often uses the hashtag #ITakeBullets, has been up to since the heinous crime.
Although Chapa continues rehabilitation and has had to "learn to get through my life without he use of my left arm and hand," she writes she is "doing a lot better." The Texas A&M nursing student still continues to have "problems with muscle tone on the left side of my body, severe headaches and migraines, PTSD, anxiety, and panic attacks."
However, she also shared some good news. "I've been invited to join the Society for Collegiate Leadership & Achievement (SCLA), a national honor society," she wrote. "I feel lucky to have a second life and want to inspire others! I want to share my story with the hope of contributing to a world where compassion is stronger than violence and hate."
To donate to Chapa's GoFundMe and stay in the loop of her updates, including those about her forthcoming book with Chivas Sandage, click here.