Larissa From '90 Day Fiancé' Reveals Transformation Following Plastic Surgeries
Larissa Dos Santos Lima has never been shy about her feelings on plastic surgery. Here's what the '90 Day Fiancé' star looks before and after.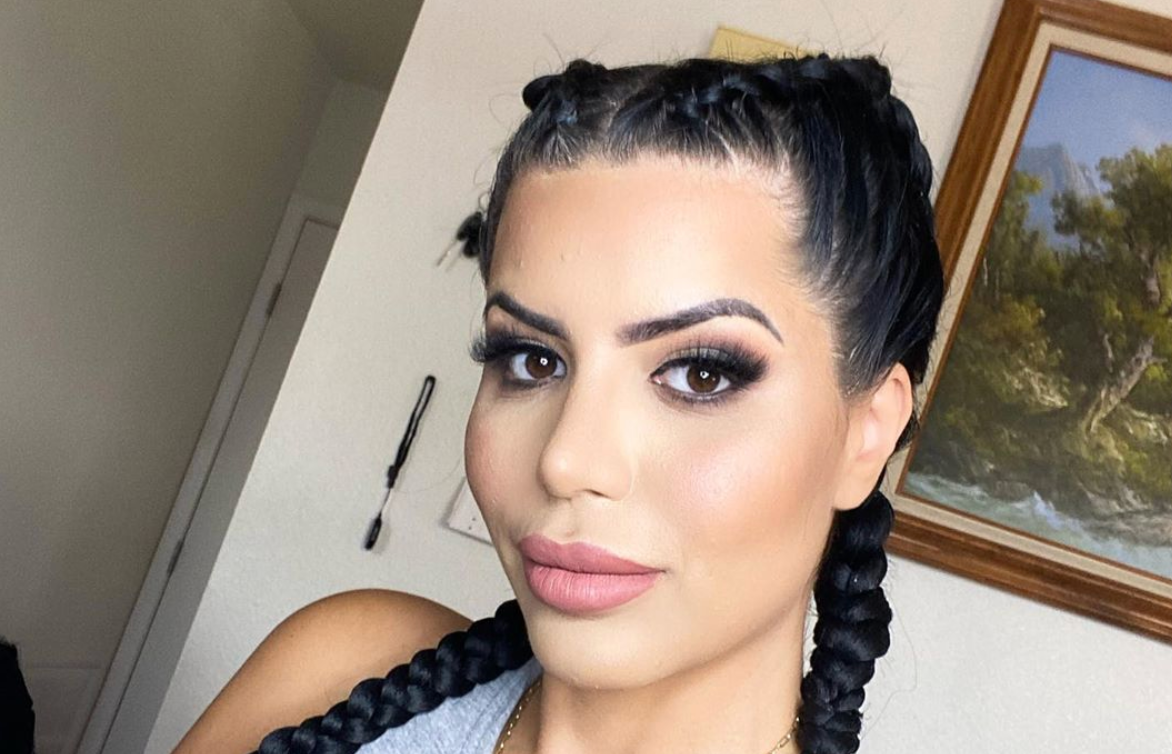 90 Day Fiancé star Larissa Dos Santos Lima has a whole new look — and we are not exaggerating when we say "whole new look." Larissa has completely transformed after getting plastic surgery and took to her new OnlyFans account to share photos on Sept. 15. She calls it her "revenge body."
Article continues below advertisement
As it turns out, the reality TV star had five procedures done, according to Life & Style. She had a nose and breast work done in February, and liposuction, a tummy tuck, and fat transfer in August. She also got fillers and had hydrochloric acid injected into her butt during surgery number two to make it bigger.
She insists that it's "very safe, it's not illegal, it's hydrochloric acid." (Sculptra, which is the procedure that made Larissa's butt bigger and perkier, isn't FDA-approved, but is more or less safe, according to Healthline.) She also got Bellami hair extensions.
Article continues below advertisement
Here's Larissa Dos Santo's before and after look.
Fans of the show are a bit shocked about how drastic Larissa's new body is. She truly does look like a totally different person. However, Larissa is very happy with her new look, and explained that she wanted to have it done so that she could make more money for her family in Brazil.
"The reason that I did it because as you know, I have a family in Brazil, I have a boyfriend who is 28 years old and I am exposed daily on social media," she told Life & Style. "People have haters but the lovers, they ask you what procedures you use, what clothes that [you have] on. So I want to look good for myself and to make money to send to Brazil to make a living here."
Article continues below advertisement
In a preview for Episode 15, "Point of No Return," (which airs September 20) we see Eric, Larissa's current boyfriend, is picking up Larissa from the hospital after one of her surgeries. Eric tells the camera how surprised he is over Larissa's state and that he didn't expect her to be "so out of it." After the surgery, Larissa is in pain and struggling to move on her own.
Article continues below advertisement
According to Life & Style, Eric was the one who paid for the first surgery. Larissa borrowed $30,000 from him, which she says she's already paid back after making $50,000 on Cameo in one year.
When asked about what ex-husband Colt and her former mother-in-law Debbie would think, Larissa answered, "I don't know what Colt and Debbie [would] think. I believe they do not like the surgeries. I believe he [does] not like [it], but if Colt saw today, he would be like, 'Oh my god! I'd be makeup ready."
Article continues below advertisement
Larissa said she feels like her investment is justified, since she'll be making enough money to support her children back home in Brazil. After she visited a gentlemen's club in Las Vegas, she realized she could do something similar to the women working at the club, but "softer."
She told Life & Style, "I started to realize, I understand their job as a sex worker, but I can do something softer and still make money. Some of the girls have houses, of one million dollars, so I say, 'Wait, I don't need to do [anything] pornographic, but I have [followers] on my Instagram [who are] kids, teenagers, grandmothers. Sometimes I want to take sexy photos, show myself feeling good." Hence the OnlyFans account.