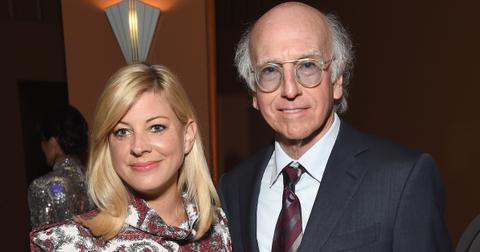 Larry David Has Been Dating Ashley Underwood for Over Two Years
By Pippa Raga

Updated
We're lucky to live in a day and age where Larry David, creator of 1989's Seinfeld, essentially the audio-visual soundtrack of growing up in the nineties, is still making television.
But ahead of Curb's milestone premiere on HBO, many viewers are less interested in the comedy series and more interested in the creator and protagonist's personal life, namely in who Larry David's girlfriend is.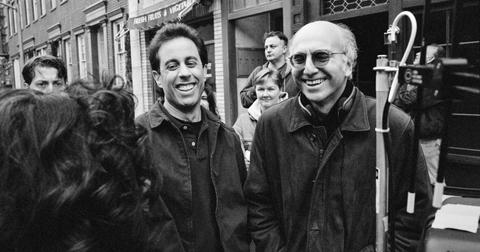 Meet Ashley Underwood, Larry's girlfriend.
72-year-old Larry seems to have a lot in common with the protagonist he plays on Curb, with the exception of the fact that in real life, he has kids. He divorced Laurie David, the mother of his two adult daughters, Cazzie and Romy, back in 2007.
Laurie is an activist-slash-movie-producer and the 61-year-old brain behind the critically acclaimed films An Inconvenient Truth and Fed Up. She and Larry tied the knot in 1993 and their marriage lasted 14 years.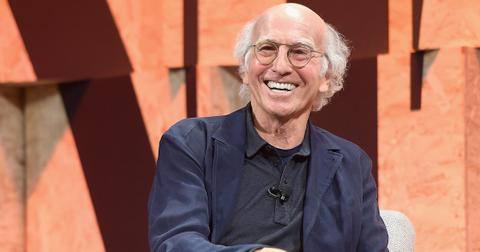 Now, Larry lives in the very wealthy and glamorous LA neighborhood of Pacific Palisades with his girlfriend of two years, Ashley Underwood. The couple shares a cat named Elwood and very recently welcomed the newest addition to their household: a puppy named after democratic hopeful (who Larry has played several times on SNL and to whom he is distantly related), Bernie Sanders.
From an early age, Larry "knew that you need two things," he mentions in a recent cover story profile on GQ. "You need money and you need a girlfriend. With no money, there's no girlfriend." The comedian reflects on his time in New York as a failing stand-up: "I hated myself deeply, but that's because I didn't have the money and the girlfriend. If I had the money and the girlfriend, I knew I would hate myself a little less."
Flash forward to 2020, and the man seems to have accomplished, even surpassed, both of his goals. However, not much is known about his significant other, aside from the fact that she's blonde and predictably younger than the septuagenarian.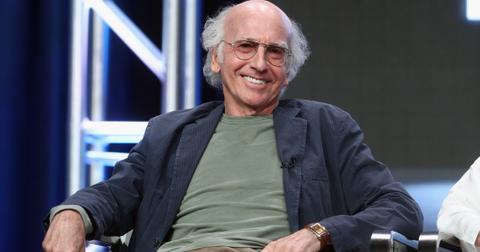 Larry previously dated Amy Landecker, his bisexual girlfriend on 'Curb.'
Remember the episode of Curb where Larry and Rosie O'Donnell (of all people) are fighting for the attention of bisexual Amy Landecker (who's also appeared on Transparent, and most recently on Bombshell)? We do! But we were most surprised to learn that these two had a romance off-screen, as well.
While we thought the brilliant episode was pure fiction, it seems to have been more of a case of art imitating life. Amy and Larry dated back in 2011 for some time, and rumor has it that their affair started while Amy was still married.
Larry denied this, saying, "For what it's worth, the only marriage I've ever broken up is my own," according to the Daily Mail.
Considering the media speculation surrounding his personal life ever since his divorce from Laurie, it makes sense that he wants to keep his relationship with Ashley private these days.
Season 10 of Curb Your Enthusiasm premieres Sunday, Jan. 19 at 10:30 p.m. on HBO.