The Last Blockbuster Standing Is Now on Airbnb for an Unreal Sleepover
We were completely devastated when Blockbuster announced they would be closing their stores, but the last remaining location is now an Airbnb.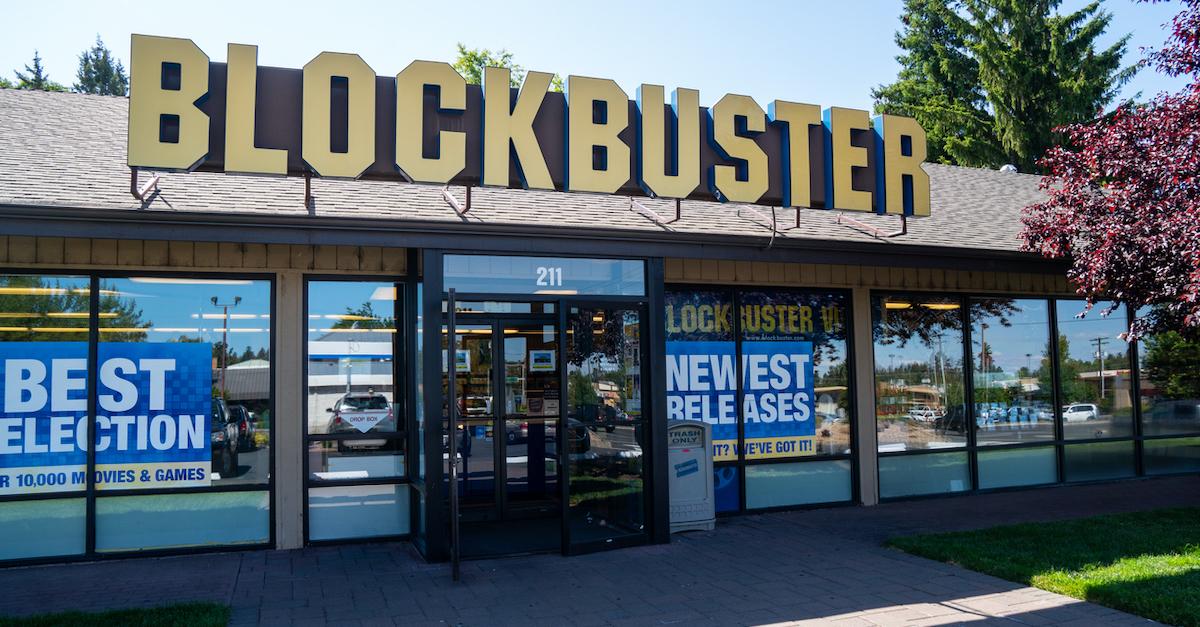 Every '90s kid recalls the Friday night ritual of packing into the family van, heading to Blockbuster, fighting over which movies to rent for the weekend with their siblings upon arrival, and begging their parents to buy them the candy by the register. So, it should come as no surprise that millennials were heartbroken when the video-rental chain closed most of its stores in the early 2010s due to the wrath of Netflix.
Article continues below advertisement
As of 2020, the last remaining Blockbuster is located in Bend, Ore., and it was recently put on Airbnb for travelers to experience an ultimate nostalgic sleepover experience. TBH, we're dying to go.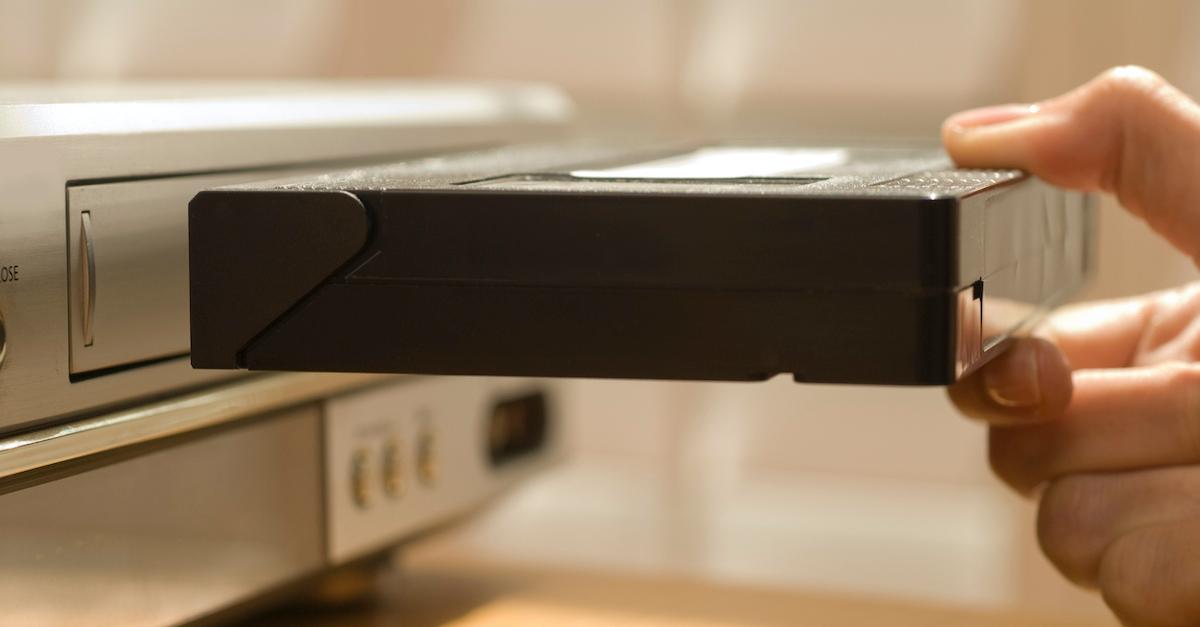 Article continues below advertisement
Instead of renting movies, Bend's Blockbuster is letting residents rent the whole video store.
With more and more streaming services entering the market, from Netflix, to Disney+, and Hulu, the video rental market has been suffering tremendously. That being said, the Blockbuster store manager, Sandi Harding, is staying busy by offering her community an "end-of-summer sleepover" in the form of three one-night reservations as a big "thank you" to those who have helped her during these tough times, according to Mashable.
Starting Aug. 17, Deschutes County residents will be able to reserve their one-night stay for Sept. 18, 19, and 20 on Airbnb for $4, which is just one cent more than the cost of actually renting a movie. The store will be cleaned (per COVID-19 standards), it will offer free candy, and will be decorated in total '90s fashion. To be completely honest, us East-coasters are incredibly jealous.
Article continues below advertisement
"Whether you want to stay up until sunrise or pass out on the couch, we've created the perfect space complete with a pull-out couch, bean bags and pillows for you to cozy up with 'new releases' from the '90s... Crack open a two-liter of Pepsi before locking into a video game, charting your future in a game of MASH, or watching movie after movie. But be wary of reciting 'Bloody Mary' in the staff bathroom off of the break room, as you just may summon the ghost rumored to haunt the store," the Airbnb post reads.
Article continues below advertisement
This is the same Blockbuster with a famously hilarious Twitter account.
At the beginning of 2019 (which now feels like a decade ago), you may remember when a series of ridiculous tweets went viral from a Twitter account called The Last Blockbuster (aka @loneblockbuster) which was, in fact, referring to the same exact location that is now offering Oregon residents a one-night '90s sleepover.
Its Twitter account rose to fame when it started trashing new movie streaming websites, showing how few f--ks they give, and dropping hilarious film references. It definitely had all of us LOLing, and wishing we could visit the lone video store in-person to show some support for our favorite weekend pastime from the '90s.
Article continues below advertisement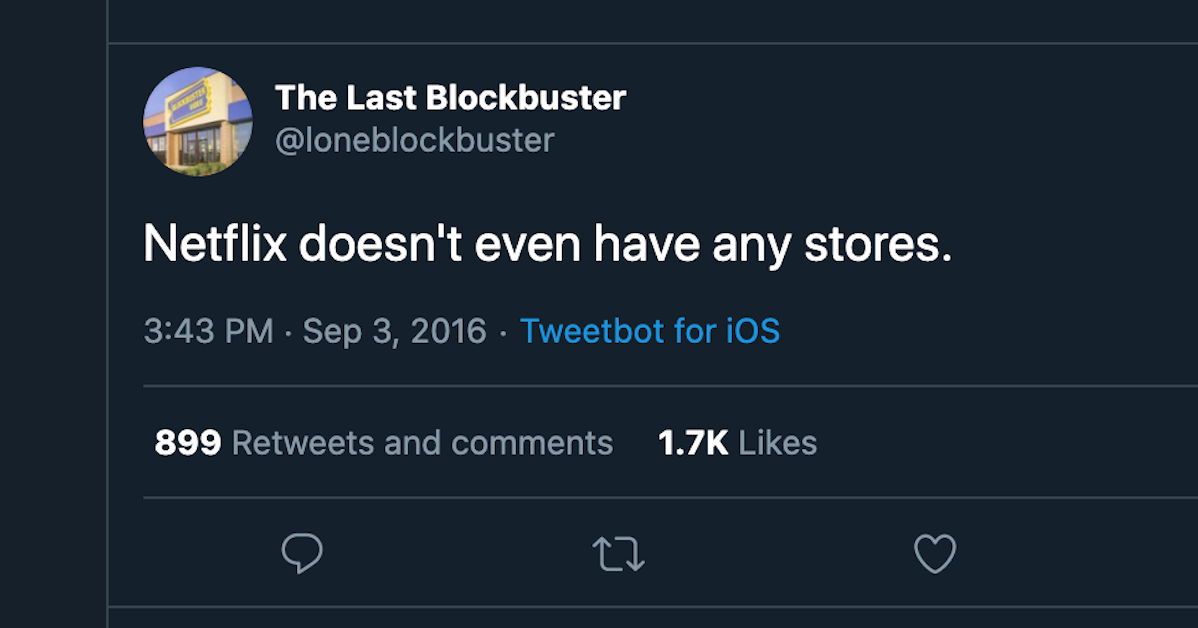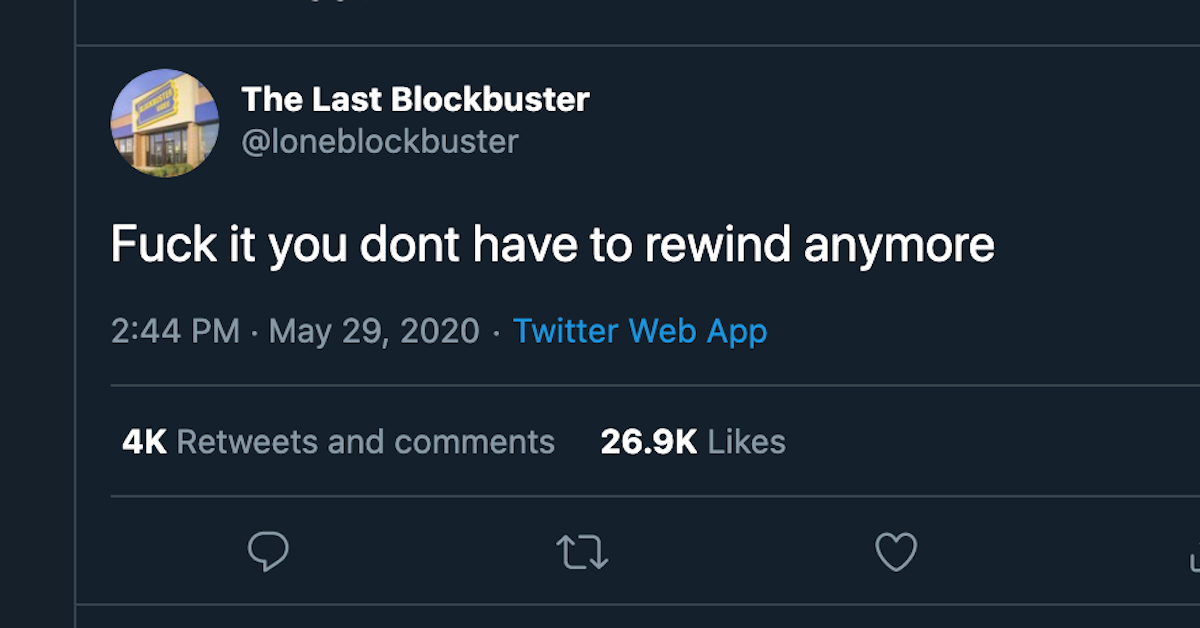 Article continues below advertisement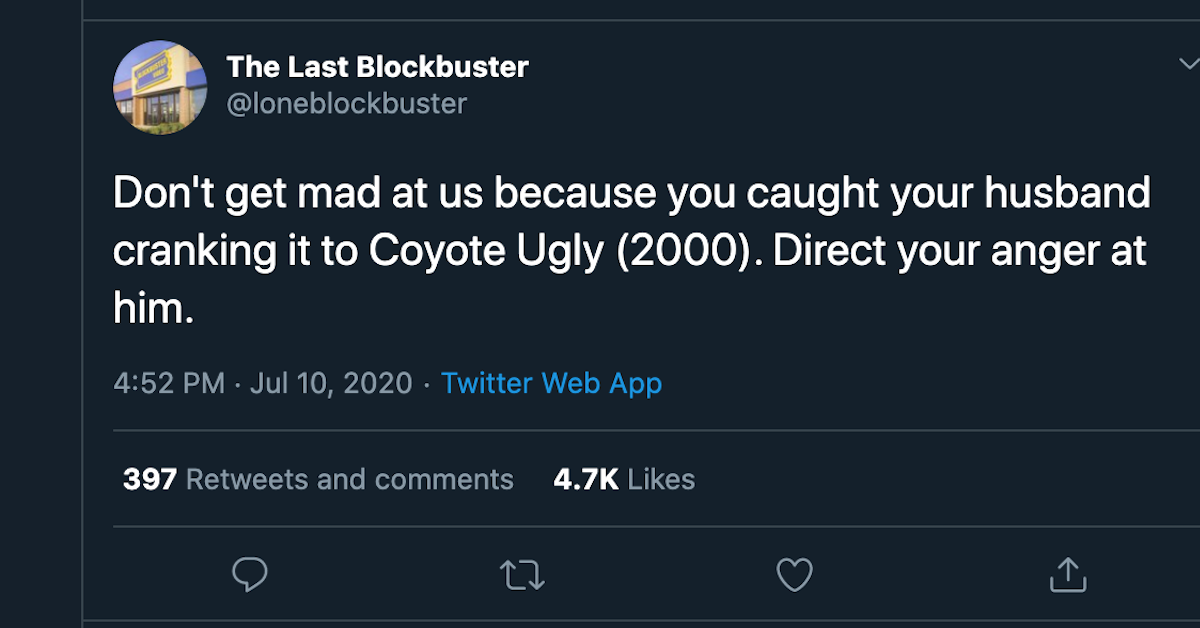 The last-ever Blockbuster video rental store is doing its best, and we're all wishing we could stay the night to experience all of its nostalgic glory in-person. That Airbnb is truly a relic.