Meet Latif Nasser, the Internet's New Scientist Crush
Meet Latif Nasser, the host of Netflix's 'Connected.' Who is he and is he single? Here's everything you need to know about your newest Netflix crush.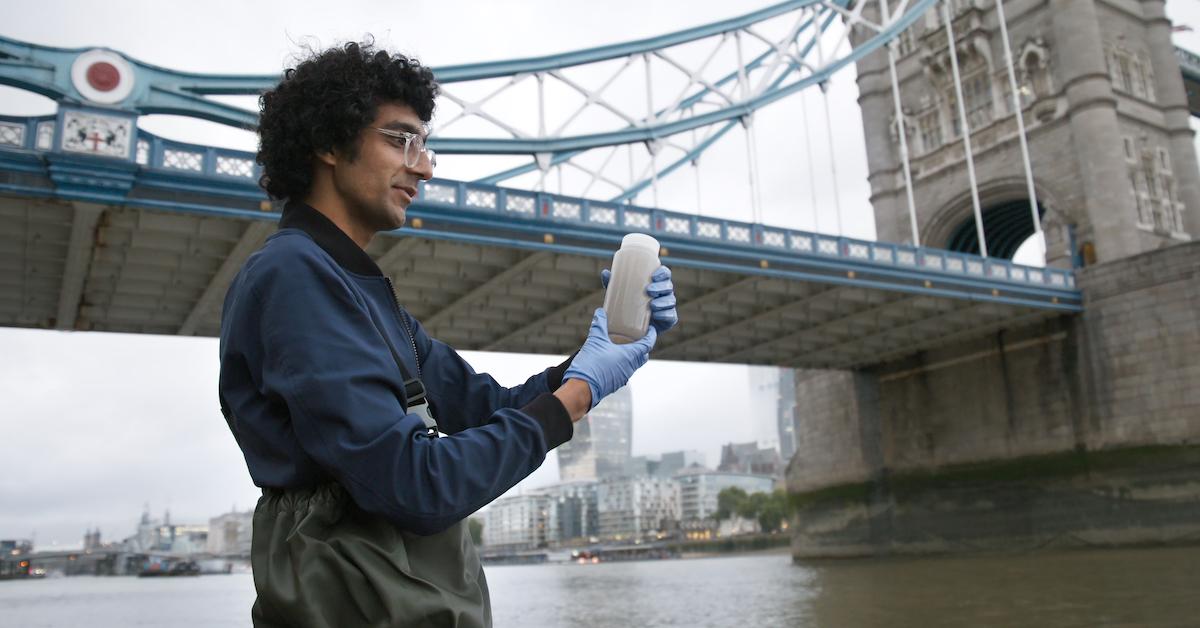 Netflix's new educational series Connected: The Hidden Science of Everything is a fun and educational dive into the science behind everyday things like nuclear technology, sewage systems, surveillance technology, and much more. The six-episode series shows how these technologies connect us and will leave you seeing "the world in a whole new way."
Article continues below advertisement
To get you excited about things like waste disposal and the difference between clouds and the Cloud comes the very enthusiastic, wide-eyed host of Connected: Latif Nasser.
Latif has a real gift for telling stories and explaining complicated scientific concepts in easy, digestible bites that engage viewers and make the show come together.
But just who is Latif and how did he come to host this educational series? Keep scrolling to find out everything you need to know about your new scientist crush!
Article continues below advertisement
Who is Latif Nasser?
Fans of educational podcasts may already recognize Latif Nasser's voice from the award-winning New York Public Radio show Radiolab. Latif's been doing stories for Radiolab for some time now and has covered various topics from snowflake photography to medieval robots. Most recently, Latif also hosted the excellent miniseries called The Other Latif, about a Moroccan man who shares his name and who also happens to be Detainee 244 at the Guantanamo Bay military prison.
Article continues below advertisement
Latif is the perfect host for a show like Connected with his penchant for storytelling and his science background. His research experience comes from having earned degrees from Dartmouth College and later a PhD from Harvard University's History of Science department.
Latif also regularly contributes to publications like The Boston Globe, The Atlantic, and The New Yorker and has given two TED talks.
This isn't the first time Latif has worked with Netflix. He previously was the narrator for their show Rotten, which explored the many issues that the food industry faces today. However, this is the first time in his career that Latif will appear in front of the camera.
As he describes the show on his Twitter, Connected is "basically if Bill Nye and Anthony Bourdain had an awkward Muslim baby. But it's also more than that…"
Article continues below advertisement
Does Latif Nasser have a wife or a girlfriend?
Sorry everyone, Latif's a taken man. He's married to playwright and television writer Carly Mensch, who's also a Dartmouth alum. Carly's very successful in her own career and has written for amazing hit shows like Weeds, Nurse Jackie, Orange is the New Black, and most recently, the Emmy-nominated series, GLOW.
The couple have two children: Fivel, the oldest, who is two-and-a-half, and a second baby who was born just days before this writing. Following Latif's announcement for his show on Twitter, he also commented on a fan's post to say that his "wife is also about to have a baby in two days. It's been a crazy year."
Crazy is an understatement for this year, but we wish the couple all the best as they welcome their second child!
Everyone, go stream Connected on Netflix.