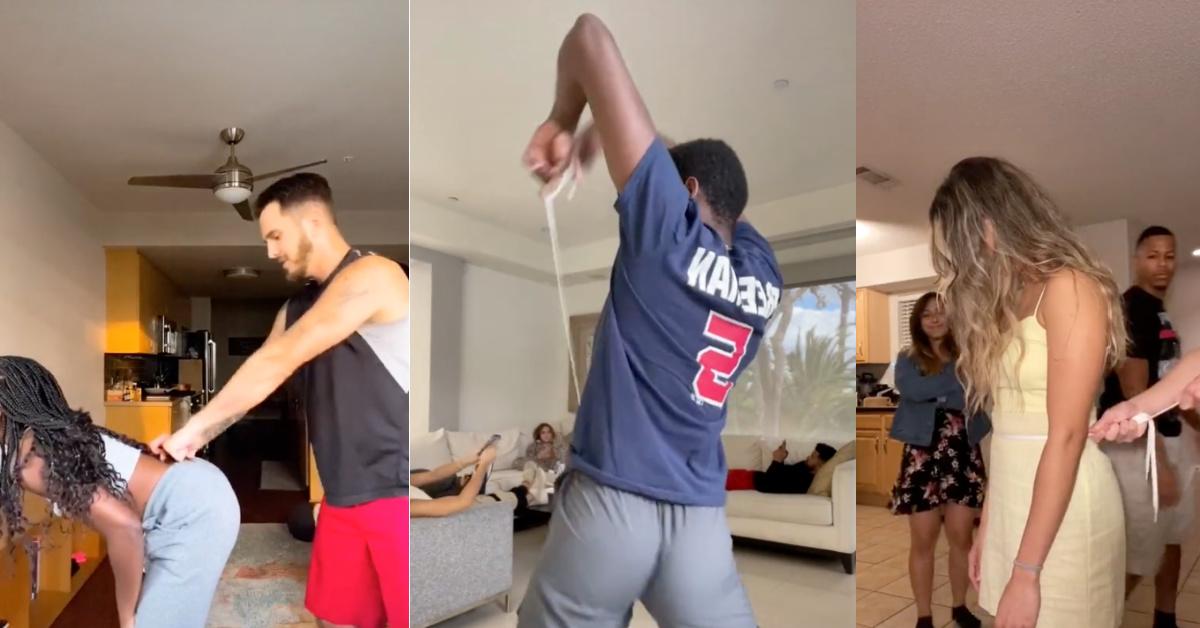 The Lawn Mower Challenge on TikTok is a Great Excuse to Twerk on Camera
Twerking and TikTok go hand in hand. At least, they do now, thanks to the Lawn Mower Challenge. This one is just as much fun to do as it is to watch. There's no reason for you not to try it and become a little obsessed in the process. You might be thinking, a lawn mower? What kind of trend could that be? It might not make the most sense a first, but we're sure you'll fall in love with it.
Article continues below advertisement
This TikTok trend is actually all about what our favorite peach emoji symbolizes: butts. TikTokers are giving their viewers a close-up view of their backsides and showing us that twerking is here to stay. Of course, the tag also features some actual lawn care.
Article continues below advertisement
What is the Lawn Mower Challenge on TikTok?
This TikTok challenge is named after its audio. As these play, imagine trying to start a lawn mower with the strings you have to pull. Sometimes, you have to pull a few times before they actually start, right? It's the same concept here. The audio is of someone trying to start the mower and each time it sounds like it might start, the TikToker shakes their backside to the camera.
Article continues below advertisement
The TikToker sometimes use drawstrings on their clothes for their imaginary lawn mower cords as they try to...essentially...turn their butts on. Some people also have their partner or a friend stand behind them and act like they're the ones pulling the string. But when they finally get it to work, they shake until the audio ends. There are a lot of women doing this challenge, but a few guys have also taken it on and some of them are really funny.
The Lawn Mower Challenge isn't *just* about butts.
OK, so maybe there are a lot of butts when you watch these, but there are also some really funny ones that aren't all about someone's backside. Sometimes, there's even actual lawncare involved! Who saw that coming?
Article continues below advertisement
But generally speaking, the Lawn Mower Challenge is all about making your body — or your booty, rather — into the lawn mower. And we've gotta say, some of the videos people have been sharing with the #lawnmowerchallenge tag are seriously hilarious and impressive. All in all, the trend is really just a way to have some harmless fun, just like a lot of our other favorite TikTok trends.
Article continues below advertisement
It's not like anyone needs an excuse to shake their moneymaker for the internet, but if you were looking for one, we've got you covered with the Lawn Mower Challenge. Now we just have to wait and see if someone what lawncare-related challenge TikTok will come up with next. The Weed wacker challenge? Fertilizer? Raking? We feel like there's basically zero limits when it comes to the collective TikTok creative hivemind.