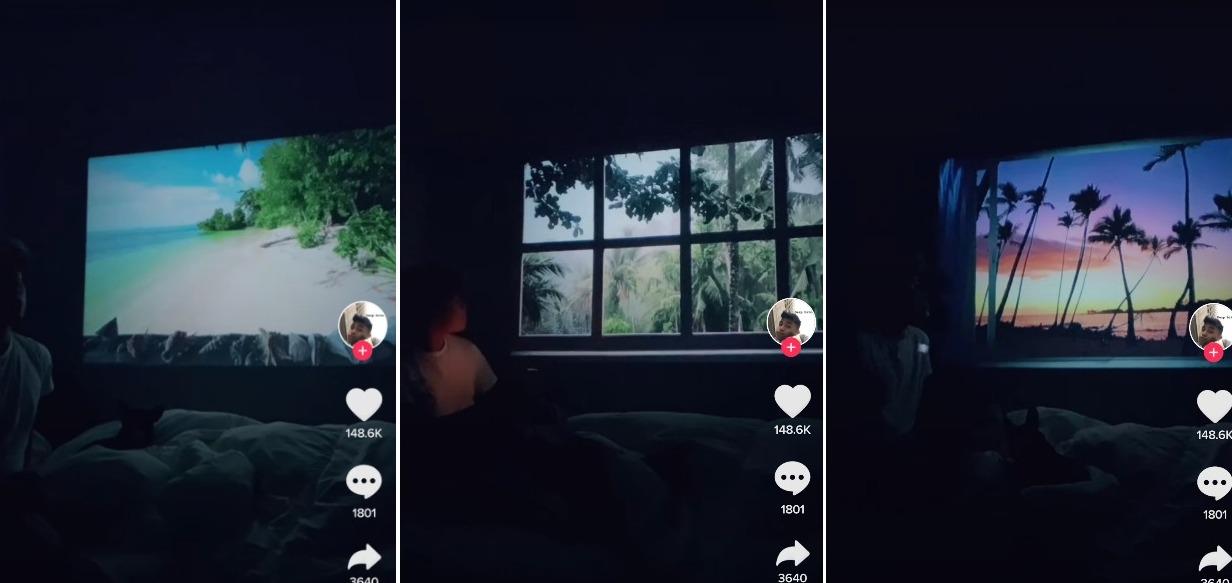 Almost Anyone Can Do the Fake Window Challenge on TikTok
The Fake Window Challenge on TikTok doesn't require any filters or downloads, so what is it exactly and how do you do it yourself? Details!
When there's a TikTok trend you can get behind that doesn't involve potentially harming yourself, you almost have to try it out, right?
When users started seeing the Fake Window Challenge on TikTok pop up left and right, it became one of those totally approachable trends to hop on.
Article continues below advertisement
This one involves projecting a window on your wall and enjoying the new view outside your "fake window." It's harmless, pretty easy to do yourself, and you won't need to download anything or save any filters on the app. It does require a little work on your end to get the window just right, but when it's all said and done, the Fake Window Challenge is one of the most approachable trends right now.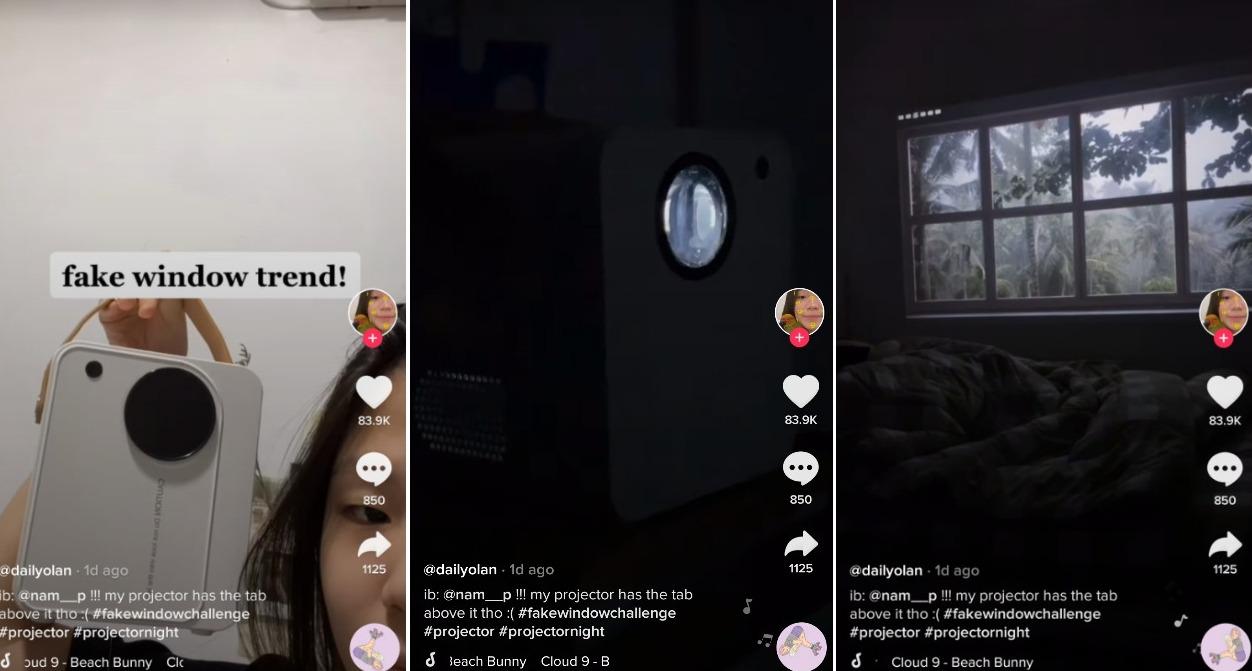 Article continues below advertisement
What is the Fake Window Challenge on TikTok?
The Fake Window Challenge requires you to project the video of a window on a blank wall in your home. It can be a video of a window with an outside that shows the rainforest, a cityscape, or even a snowy winter wonderland. Then, you literally sit back and enjoy your new view. If this had come about at the start of the 2020 COVID-19 quarantine, it may have been the perfect way to deal with being stuck inside when you would have preferred to go out.
But even now, the Fake Window Challenge is a welcome distraction for many. If you happen to be stuck inside working when everyone else is enjoying a sunny day, or you just want to see something different than your neighbor mowing the lawn in jean shorts and nothing else, you can project a new window on another wall and stare "out" that "window" for inspiration whenever you want.
Article continues below advertisement
All you need is a projector to do the TikTok trend yourself.
The kicker for this particular challenge is that you will need a projector to make it work. You don't need to buy some special backlit picture to hang on your wall, or even a specific projector. All you need to do is find the one you want — even if it's an inexpensive one — to connect to your phone, and find a 10-hour loop of a window on YouTube.
Article continues below advertisement
From YouTube, you can choose which kind of window you want to project on an open space on your wall. Many videos also include sound, so if you choose a 10-hour stream of a window that looks out to a tropical thunderstorm, you might also hear sound effects that make you feel like you're really in a tropical locale.
Or, if you choose a YouTube video of a window that shows steady falling snow, you'll hear the faint sounds of wind on a cold snowy day.
Where can you find affordable projectors?
If the idea of investing in a projector makes you a tad anxious, there are actually plenty of affordable ones on the market these days. You can find one at Walmart for less than $55, and on Amazon, there are a ton of options to choose from. The more money you spend, the better quality of a projector you'll get.
But for TikTok's Fake Window Challenge, you really don't need a top of the line machine to enjoy your new scenery.