'RHONY's Leah McSweeney Has Had a Rough Relationship With Her Parents
Though the family seems to be in a better place now, Leah McSweeney and her parents have had a rough relationship throughout her childhood.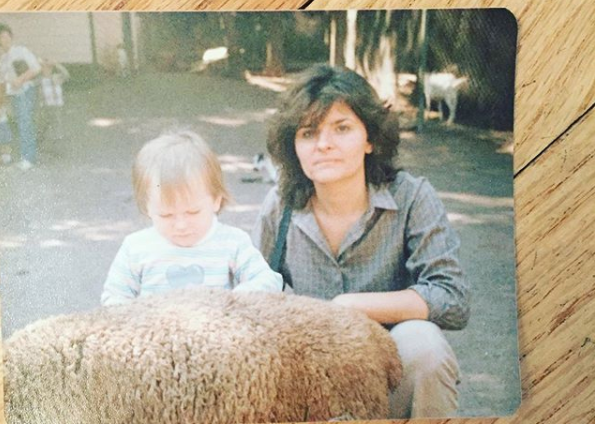 Leah McSweeney may be a successful designer, reality star, and mother-of-one, but her journey to where she is today wasn't easy. In fact, the 37-year-old Real Housewives of New York City star admits to having had a pretty rough childhood. Although she was born and raised in Chelsea in New York City, she had a hard time fitting into her environment, to the point that she was even kicked out of the Upper East Side's Convent of the Sacred Heart Catholic all-girls school.
Article continues below advertisement
Leah McSweeney opened up about her parents and their struggle throughout her childhood.
"Right after high school, I went to rehab for three months," the RHONY star said in a recent episode of the series. "I was having some issues. And so when my parents came to come get me...they were like, 'You're not coming home.'"
Article continues below advertisement
Although the other housewives were shocked by the news, as Leah explained in her confessional, she understood where her parents were coming from. "I was a really f---ed up teenager. I put my parents through hell. My mother was like, 'Hey, we really can't have you in the house anymore because you're disrupting your brother and your sister's life.'"
Article continues below advertisement
She went on to tell the other women her parents found a halfway house to live in that was run by nuns. They drove her up to Upstate New York and they dropped her off there. As they drove away, she began to question her life.
"Now I realize that my mother was trying to save my life because she had to push my out and go, 'You have to face the consequences of all your actions, all your behaviors,'" she said. Leah credits what happened as the reason she had the perseverance to start her own company and live her life the way she does today.
Article continues below advertisement
Leah and her parents, particularly her mother, have played a role in her health as an adult as well.
When Leah turned 30, her mother helped "save her life" again. Leah had just been diagnosed with bipolar II and was given a new medication along with her diagnosis. The problem was, the medication really didn't agree with her. She claims that she spent months as "a zombie" and she struggled to work and to parent. Though she said she could barely feel anything on the medication, she could feel the guilt of not being there for her daughter.
Article continues below advertisement
Recognizing that her daughter was suffering and the doctor was not helping by continuing to up Leah's dosage on a medication that was hurting her, Leah's mom, Bunny, who is a therapist herself, encouraged her to throw the medicine away. Though the entrepreneur would have to find a different medication to manage her bipolar II, throwing away that initial medication helped her get back to a happier and more manageable place.
Article continues below advertisement
Leah and her mom have continued to struggle throughout their relationship.
As Leah told New York Post, she'll continue to have issues with her mother throughout her first season on RHONY, which fans will get to see play out on screen. In fact, she credits her problems with her mom as being a big reason why Ramona Singer has become somewhat of a surrogate mom for her.
"You have to understand, my mother is only a couple years older than her," Leah said of Ramona. "I was going through some issues with my mom during the show, which everybody will see, and I think that my emotional outburst with Ramona had to do with a lot of my own issues with my mom. Ramona took me under her wing. She took a liking to me right away, but she also, I felt, was hard on me and holds me to a different expectation."
Article continues below advertisement
Today, Leah and Bunny appear to be in a good place, to the point that they are working with Leah's sister to start a support group for those struggling with addictions and mental health issues while in quarantine for the COVID-19 pandemic.