Leanne Ford and Her Husband Erik Allen Ford Have the Most Adorable Love Story
HGTV's Leanne Ford has a successful career with the network. Over the years, she's starred in a few series like Restored by the Fords, Rock the Block, and A Very Brady Renovation. But now, Leanne and her brother Steve are back with a new show called Home Again With the Fords. In this one, Leanne and Steve head back to where they grew up to restore the homes in the area.
Article continues below advertisement
But if you love Leanne on your TV screen, her relationship with husband Erik Allen Ford will make you melt. The two have started a family with their adorable daughter Ever, and he's been helping her throughout her interior design career behind the scenes this whole time.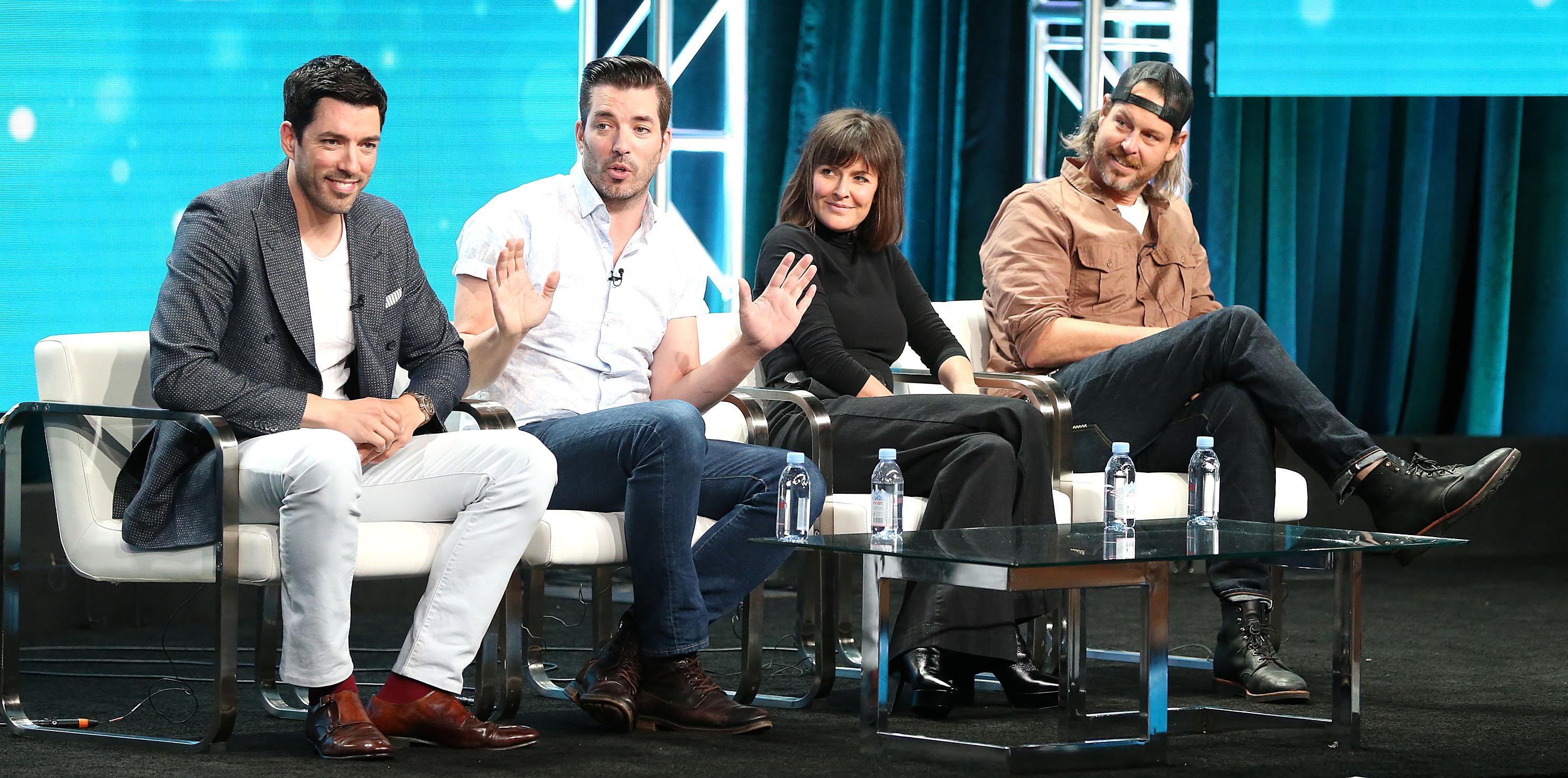 Article continues below advertisement
Erik is a fashion designer.
Erik is a designer in his own right but his specialty is in clothes. This is actually something he has in common with Leanne since she used to be a stylist. But Erik is co-owner of the menswear brand Buck Mason. He started it back in 2013 alongside Sasha Koehn, and Erik created the brand's first collection complete with t-shirts and jeans.
On the Buck Mason website, it says that each of their designs is inspired by an "iconic American staple, combining to make a useful and effortless wardrobe."
Leanne and Erik met back in 2015.
In her book Work in Progress that she co-wrote with her brother Steve, Leanne reveals that she and Erik met back in 2015. Although, the two disagree on when their relationship actually began. In the book, she mentions that Erik wanted to date her and pursued her for about six months before she agreed to date him.
Despite that, Leanne wanted some time before posting her then bf on social media. In May 2016, she posted a pic of them together without a caption.
Article continues below advertisement
Sometime later in 2017, Leanne and Erik got married in a ceremony that was a bit of a surprise even to them. An article from HGTV says that a little while after they got engaged, the couple was staying at The Bowery Hotel in New York City and decided not to have a long engagement. They basically got married right then and there.
"We called our families on Wednesday and asked them to be there by Sunday," Leanne said. "Eric found a tux, and I had a vintage dress I'd bought years ago mailed to me. There were 18 of us, and it was perfect."
Article continues below advertisement
Leanne and Erik have a baby girl named Ever.
And she's the cutest. In an interview with People, the couple says their bundle of joy was a surprise and Leanne adds that she "never imagined having children." In fact, neither of them did. She said she was happy working on her career without kids, but Erik changed that.
"It's funny, somebody just changes your mind," Leanne said. "You think you've got your whole life figured out, think you have your path figured out, and something comes and just changes your mind."
Back in March 2019, Leanne gave birth to little Ever Allen Ford. The couple told People what her name means. "Her name, Ever, means 'always and eternal.' We believe this sweet soul was put on this earth for a purpose, and we can't wait to see what that will be."