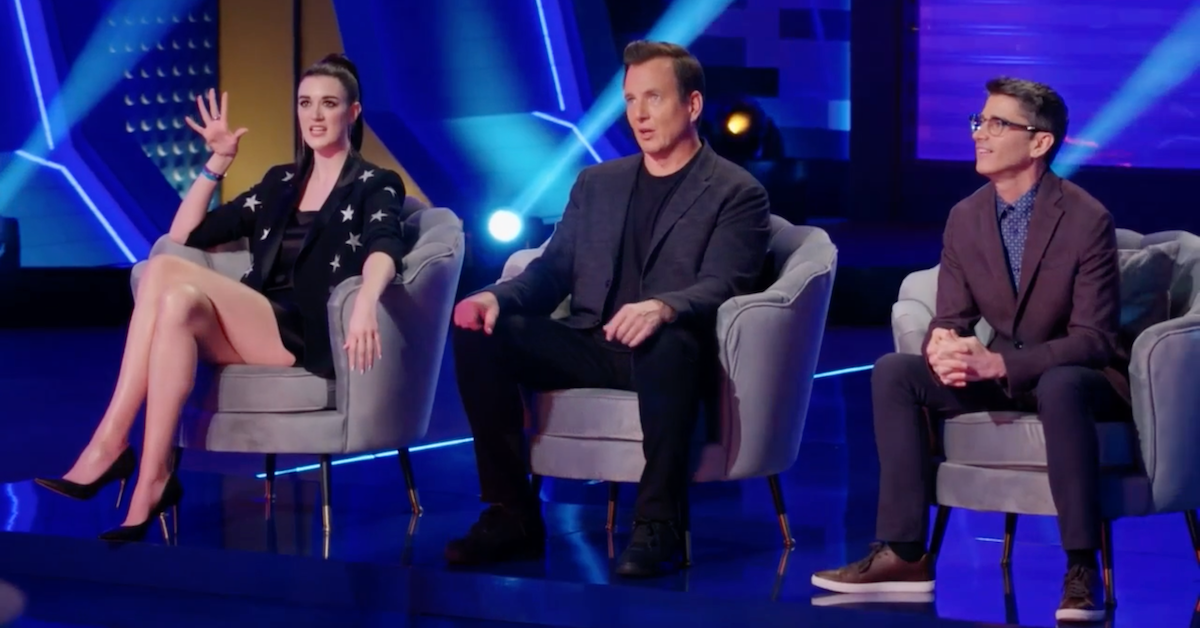 No One Knows LEGO Better Than the 'LEGO Masters' Judges
By Pippa Raga

Jul. 6 2021, Published 2:43 p.m. ET
Last season's No. 1 new show, LEGO Masters, is back on FOX, and everyone's inner child is thrilled to see the contestants respond to each episode's design challenges with their bright and ambitious builds.
Article continues below advertisement
Season 2 is back with immersive LEGO landscapes, earthquake challenges, and even wearable displays made entirely out of the beloved bricks.
But who are the judges who put the "masters" in LEGO Masters? Joining host Will Arnett are two experts who know more about LEGOs than almost anyone you could imagine.
Keep reading to learn more about LEGO Masters judges Amy Corbett and Jamie Berard.
Article continues below advertisement
"Brickmaster" Amy Corbett wore a different custom LEGO bracelet for every episode.
Glasgow-born Amy Corbett is a senior design manager and product lead at LEGO Group, where she is responsible for developing new product lines. Currently, Amy works on the LEGO DOTS line, which lets users customize accessories like picture frames and jewelry.
DOTS — which Amy told FanSided "are not just for kids" — debuted around the same time Season 1 premiered. This season, even the contestants got creative with the product line.
In the Season 2 premiere, one team wears a DOTS bracelet in order to honor a deceased family member, and Amy even shared on her Instagram that she "had a custom bracelet for every episode."
Article continues below advertisement
Speaking to Decider, Amy said that this season, she wants viewers to prepare to "see LEGO in totally brand new ways that you've never seen before." Challenges will see contestants dip a toe into the fashion world and even built LEGO parade floats. "It always amazes us what people manage to do with LEGO bricks," she shared with The Brothers Brick.
Article continues below advertisement
Jamie Berard dreamed of being a LEGO set designer as a kid, which is what he does today!
The New England native has been an active part of the LEGO community since childhood, when he joined the LEGO Users Group and even took on other deft brick builders at LEGO competitions.
In 2004, Jamie was a finalist in the Master Model Builder competition at California's LEGOLAND. He served as a technical judge for the first LEGO League World Finals and even appeared in 2015's documentary, A LEGO Brickumentary, alongside other experts and hobbyists.
"My engineering side started to peek through," Jamie recalls of his experiences judging the second season of LEGO Masters. And as far as which challenge of the FOX show he wishes he could have participated in, this judge says he would have gone the wearable route.
"There are so many challenges that we wanted to get a table and say, 'We just want to do this one,'" Jamie shared with Decider. "But which one specifically? Actually, I wanted to do the fashion challenge."
LEGO Masters airs every Tuesday at 8 p.m. on FOX. Don't miss it!