Who Is Lenny Rush? The 'Christmas Carol' Actor Is Seriously Adorable
Lenny Rush is the young actor who plays Tiny Tim in FX's new 'Christmas Carol' series, so here is everything you need to know about the breakout star.
If you tend to stay up to date with all the latest and greatest Christmas specials, you may have heard that FX recently released a new mini-series based on the classic Christmas Carol movie. The mini-series — also titled A Christmas Carol — tells the classic story in three parts, and although I haven't sat down and watched it yet, I can already tell it's going to be a tear-jerker.
Article continues below advertisement
One of the greatest parts about FX's remake — however — is undoubtedly the young actor who plays Tiny Tim. His name is Lenny Rush, and let me tell you, he's a really big deal.
Here's what you need to know about Lenny Rush, the actor who plays Tiny Tim.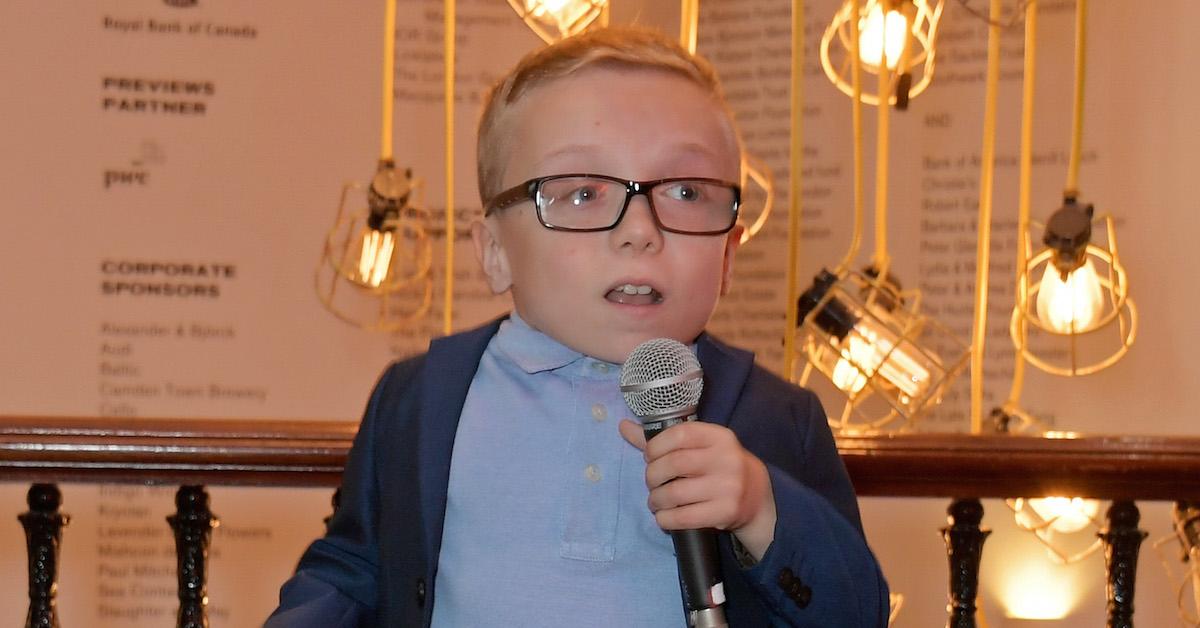 Article continues below advertisement
Like the characters in A Christmas Story, Lenny is also British. 
Lenny Rush is a 10-year-old actor from Essex, which is a southern county in the United Kingdom. He was born and raised there, so yes, the accent in the show is — in fact — his real accent. Exciting!
When Lenny isn't busy acting in a movie or play, he attends Burnham-On-Crouch Primary School, according to Echo News. On weekends, he takes acting lessons in comedy, drama, musical theatre, film, and television at Pauline Quirke Academy of Performing Arts (PQA), which is based in Wickford.
Article continues below advertisement
Although he's quite young, Lenny has had a decent amount of acting experience. 
It turns out Lenny started acting long before he landed a role in this brand new FX series. In fact, according to the FX website, he's currently working on the CBeebies series, Apple Tree House, playing the role of Eli, and has been nominated for a BAFTA Children's Award for working on the series My Family.
Article continues below advertisement
Apparently, this isn't even young Lenny's first time working on a production of A Christmas Carol — according to his IMDB page, he appeared in Jack Thorne's stage adaptation of A Christmas Carol, directed by Matthew Warchurs, at the highly prestigious Old Vic Theatre in London. It goes without saying Lenny has had major acting experience, and he's only about to skyrocket in the British acting scene.
Article continues below advertisement
He has a condition called Spondyloepiphyseal Dysplasia congenita and wants to raise awareness.
Long ago, Lenny was diagnosed with a rare form of dwarfism called Spondyloepiphyseal Dysplasia congenita (SEDc), according to Daily Mail. It largely affects bone growth, and although it can be debilitating at times, he doesn't let it get him down.
"I think why not cast a disabled actor in the role of a disabled person if they are good at what they do? It raises awareness and shows that everyone is different."
Article continues below advertisement
If you weren't planning to watch A Christmas Carol, at least watch for Lenny's sake. Clearly, the young actor working incredibly hard, and we can't wait to see what he's capable of, and what he does next!