"Let's Go Darwin" Is Trending Online, but What Does the Phrase Actually Mean?
In recent months, the phrase "Let's go Brandon" has become a stand-in for "F--k you Biden" among some hardcore conservatives. That phrase originated from an interview during which NBC's Kelli Stavast mistook chants of "F--k you Biden" for chants of "Let's go Brandon" while she was interviewing Brandon Brown. Now, a new variation on the chant has emerged, and some want to know what it means.
Article continues below advertisement
What does "Let's go Darwin" mean?
"Let's go Darwin" is meant as a direct response to "Let's go Brandon," and is designed to call out groups of Republicans who gather to attack the president without taking any precautions to prevent the spread of COVID-19. The phrase is most commonly used online by people who are sharing clips of massive crowds chanting "Let's go Brandon" even as they fail to wear masks or properly distance from one another.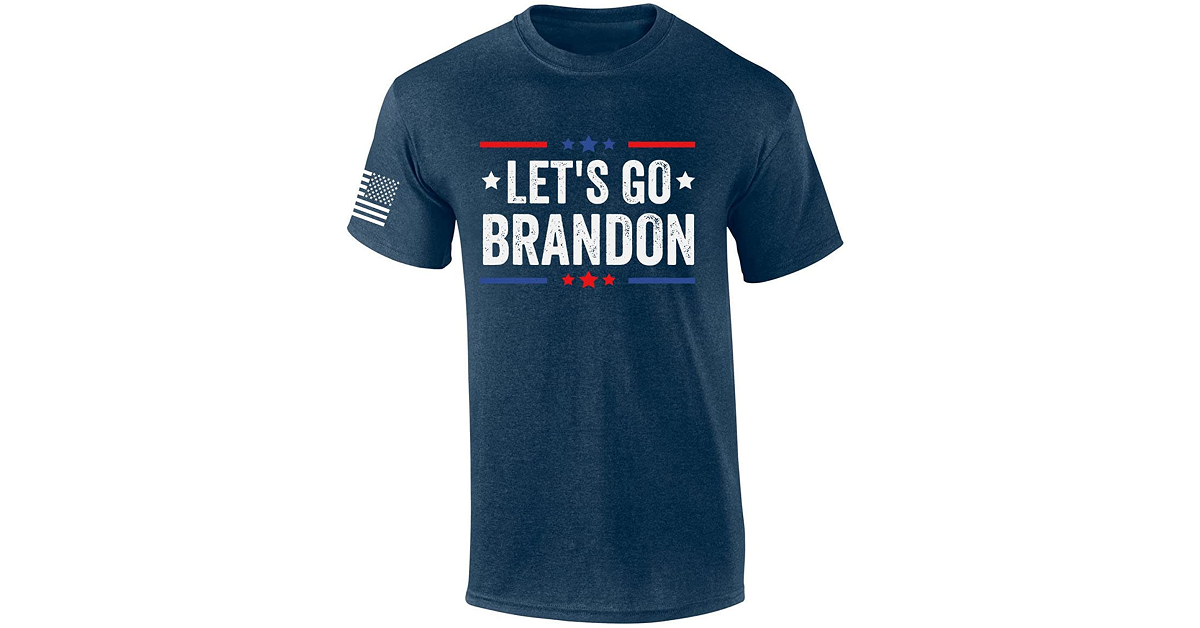 Article continues below advertisement
The phrase is meant to invoke Darwin's notion of natural selection or survival of the fittest, which suggests that those who ignore the science behind COVID-19 are doomed to catch the virus and perhaps become severely ill or even die. "Let's go Darwin" is designed to remind people that science, and the COVID-19 virus, ultimately don't care whether you believe in them or not.
Although the phrase may seem like a justified response to conspiracy theorists who aren't taking steps to protect themselves or those around them from the virus, it's certainly a very harsh rebuke. Some have even questioned whether it's appropriate to implicitly wish for other people to die from COVID-19, even if those people aren't taking precautions like masking or getting vaccinated that offer increased protection.
Article continues below advertisement
Twitter has a mixed response to "Let's go Darwin."
There are certainly plenty of people online who are happily using "Let's go Darwin" as a rebuke.
"The correct reply to anyone who says or #'s LetsGoBrandon is #LetsGoDarwin Pass it on," one person wrote.
"Ridiculous as usual. Freedom threat? Let's go Darwin," another added.
For some, though, the phrase crosses a line into uncomfortable territory, saying that liberals should not root for the virus, even if it's more likely to target their opponents.
Article continues below advertisement
"Let's go Darwin" merch is now available for sale.
Even as some protest the idea of the phrase, others have already taken steps to profit from it. Shirts featuring the phrase are now available for sale on Amazon, as well as from other retailers like Red Bubble, Tee Public, and Etsy. The shirts are for both men and women and can cost anywhere between $20 and $40. Many of the shirts only contain the words, but a few others have graphics like the American flag on them as well.
There's been "Let's go Brandon" merch circulating in conservative circles for months, so it seems like this is yet another way in which liberals and conservatives are hoping to publicly identify themselves. The era when you didn't know who your neighbor voted for is over, and we have phrases like "Let's go Darwin" to thank for that.
The best way to prevent contracting or spreading COVID-19 is to get vaccinated. Thorough hand washing, social distancing, and wearing a mask or cloth facial covering are also extremely important. If you feel you may be experiencing symptoms of coronavirus, which include persistent cough (usually dry), fever, shortness of breath, and fatigue, please call your doctor before going to get tested. For comprehensive resources and updates, visit the CDC website. If you are experiencing anxiety about the virus, seek out mental health support from your provider or visit NAMI.org.