Car Owner Finds Passive Aggressive Letter on Vehicle to Move Car, Responds With Note of Their Own
A car owner decided to respond to a passive aggressive note a stranger left on their vehicle asking them to move their whip with a note of their own.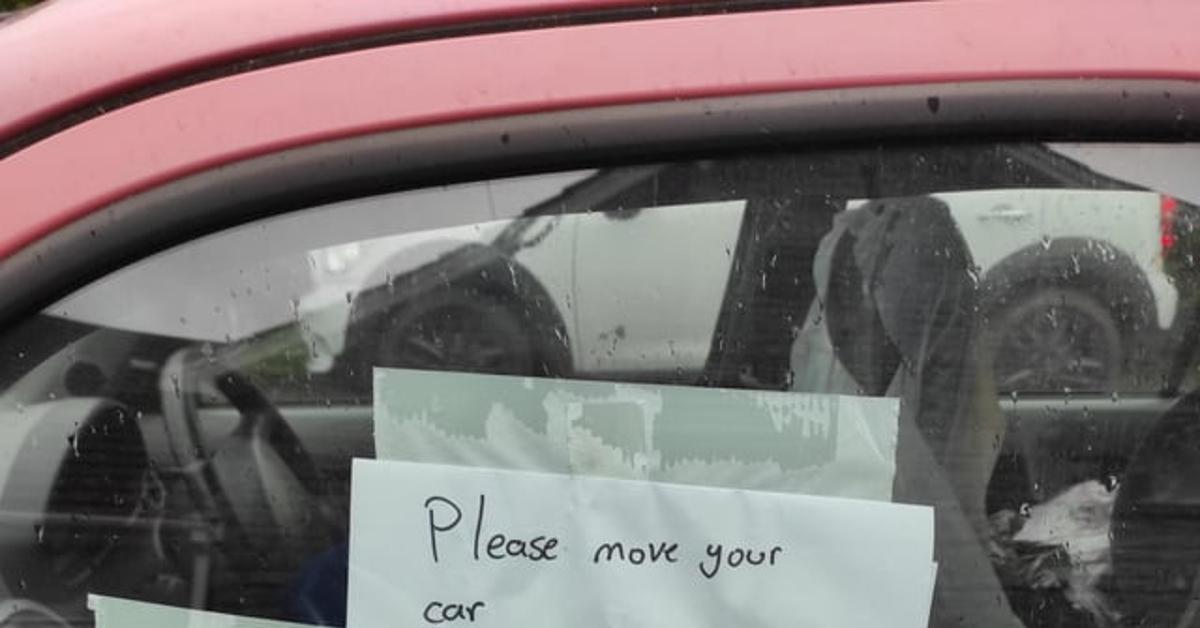 It's always a heart-sinking feeling whenever you're walking back to your car and you see a sheet of paper nestled under your windshield wiper.
Article continues below advertisement
It could be a flier for some lame bar party that promises ladies get to drink free for a 30-minute duration of the night, or even an advertisement from a local pizzeria offering coupons, but from a distance, any kind of sheet or sliver of anything immediately sets off alarm bells in your head and the only thought you have is: "please don't tell me that's a f---- ticket."
This is probably what was going through UK-based Reddit user @buenacarallobueno's head as they went out to their vehicle and saw a notice on their whip. Thankfully, it wasn't a citation or warning from their local law enforcement office, but rather a request from a seemingly random person asking them to move their vehicle.
Article continues below advertisement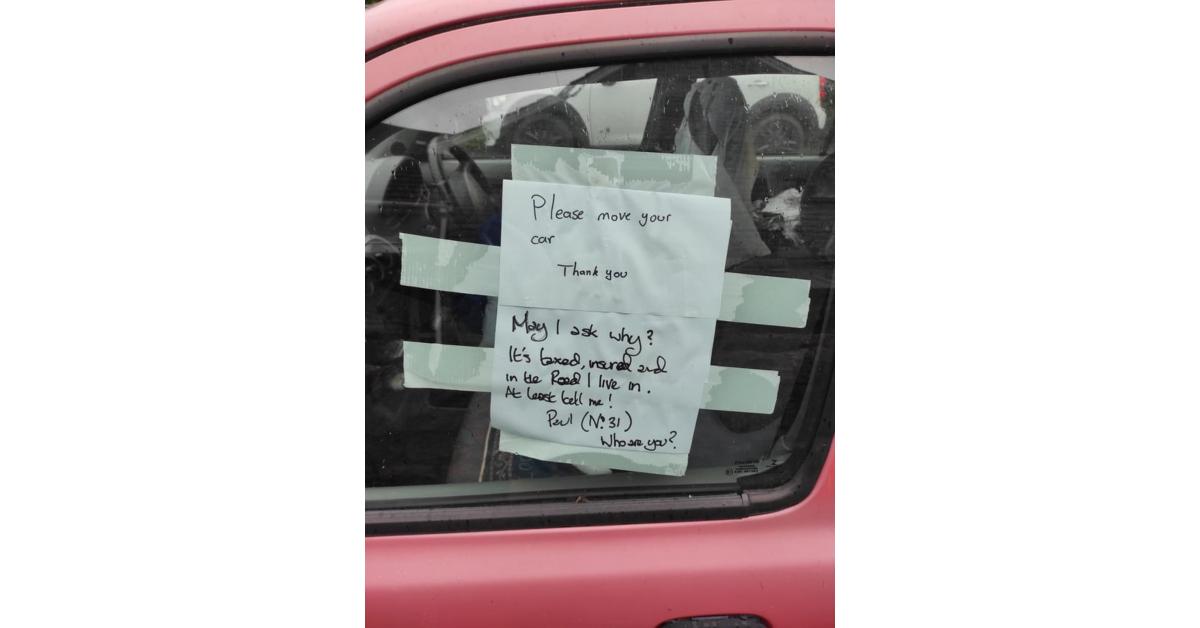 The note simply reads: "Please move your car Thank you"
The Redditor must've found this request to be odd, which they explained why in a rejoinder that they subsequently wrote out by hand and plastered on their car, presumably in the hopes that that person who left the note on their vehicle would see at a later time.
Article continues below advertisement
OP's response read: "May I ask why? It's taxed, insured, and in the road I live in!"
They then let the aggrieved note-leaver know where they lived so that they could ring their doorbell and talk about the matter with them in person at the end of their letter.
"Paul (N. 31) Who are you?" they asked at the end of their note.
Apparently, there were a number of other folks who found themselves in similar situations and were more than willing to share their own parking anecdotes in the comments section of OP's post.
Article continues below advertisement

One person penned that there was some random stranger who left a note on their car who tried to make the notice seem as if it was official correspondence from the "Kent City Council."
Article continues below advertisement
What queued them into the fact that the letter was a fugazi was that the "spelling and grammar [in it] was terrible." What's more is that unlike the letter shown by OP, this commenter said that the individual who posed as a representative of the district they lived in, threatened that their car would be towed because it "was blocking a junction."
The Redditor, however, said that this wasn't the case, so instead they "graded" the poor syntax in the letter and simply wrote "could do better" on the note, leaving it on their windshield for the person who originally left it there to see.
Article continues below advertisement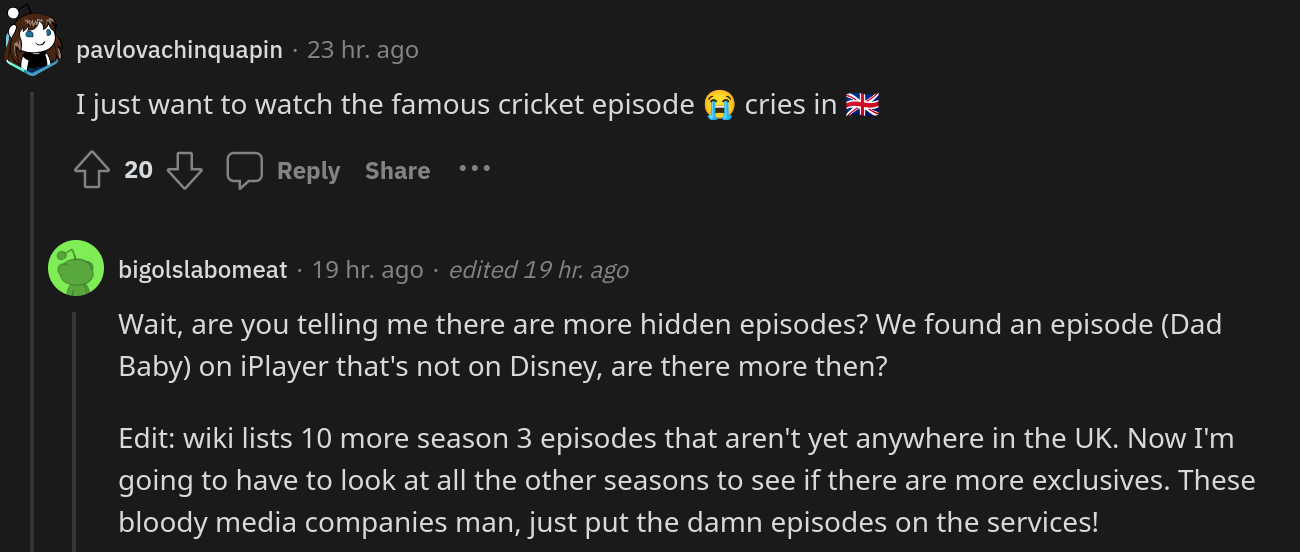 It seems like other Reddit users who reside in Kent also had the same experience, all because they were renting a place in the area as opposed to owning it.
Article continues below advertisement
The correspondence left on their car referenced this fact and was filled with threats posing as official warnings from the county warning the individual not to leave their car parked in plain view of other people's domiciles.
The letter-leaving ultimately stopped, the Redditor says, after they were able to record a woman leaving a letter on their car and let her know that they caught her in the act of doing so.
Article continues below advertisement

Weirdly enough, there are folks out there who try and scam people out of money by placing fake parking tickets on their vehicles. Local NBC news affiliate WHEC 10 posted a story highlighting how con artists were printing legitimate-looking parking tickets and placing them on people's windshields.
Article continues below advertisement
They did this in the hopes that people would fork over cash for the dupes, even including QR codes on the paper tickets that folks could then scan to fork over the money.
However, the telltale sign was that the tickets requested CashApp transactions, which is an enormous red flag.
Have you ever found a fake ticket placed on your windshield? Or a note from a neighbor who wasn't appreciative of where you left your vehicle?