Man Claims This "Banana Hack" Makes Your License Plate Invisible to Traffic Cameras… But Does It?
In a TikTok video, the creator claims that if you rub a banana on your license plate, it will make it harder for traffic cameras to capture.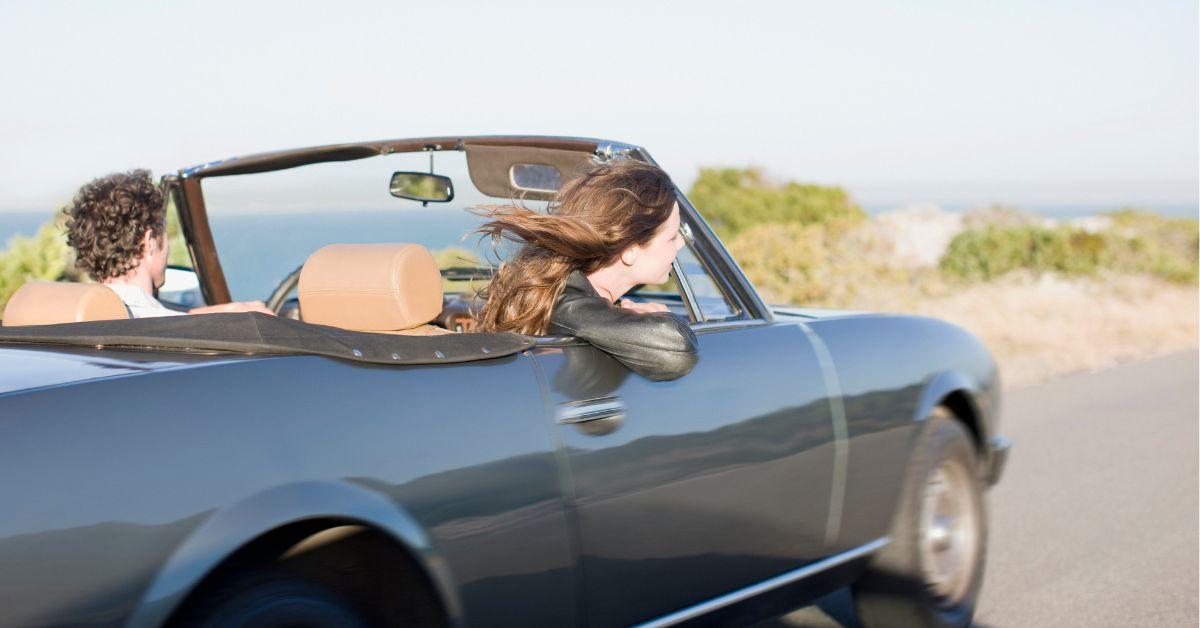 Well, here's a fun little trick I just saw on TikTok that could potentially help get you out of trouble on the road. All you need is a banana. Yup. According to one creator, this common yellow fruit can help make your license plates unreadable to traffic cameras. But is this hack legit? Keep reading to find out.
Article continues below advertisement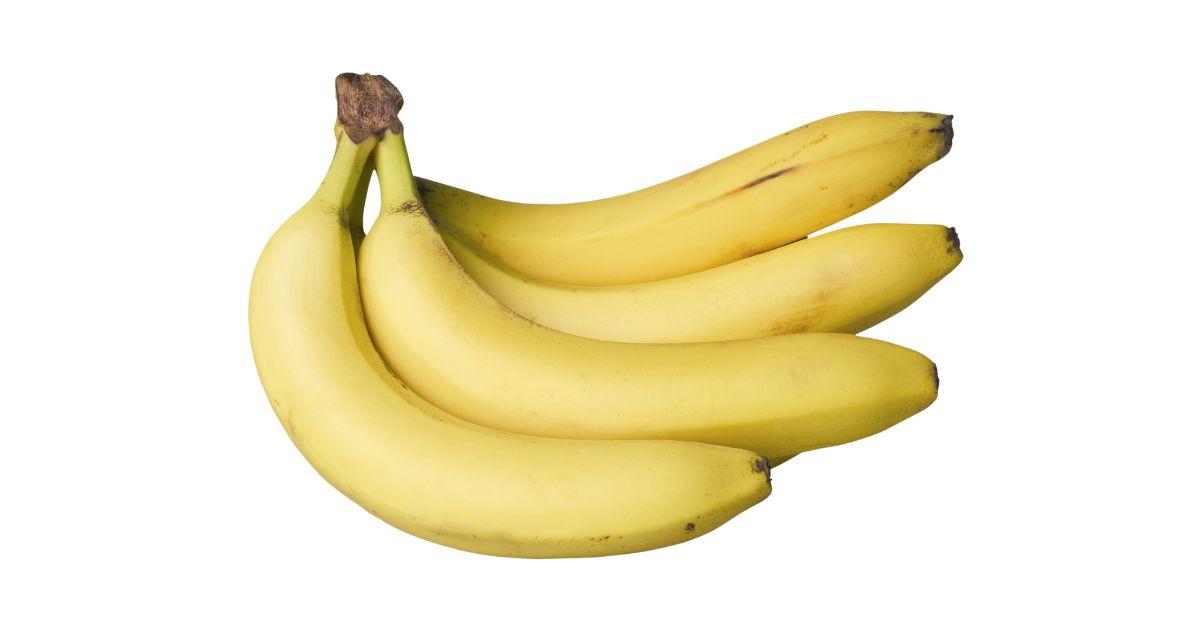 This TikToker explains why you should smear bananas on your license plates.
Now, I just want to put it out there that I am not encouraging you to try this, but simply sharing what I observed in the video below. Personally speaking, my bananas are staying in the kitchen.
Anyways, check out this alleged banana license plate hack.
Article continues below advertisement
The video begins with the copy "The police don't want you to know this." And then proceeds to show someone peeling a banana, and then rubbing it on a license plate. "The potassium reacts with the aluminum," the video's copy explains.
Article continues below advertisement
The person, whose hands are only featured in the video, then picks up their iPhone and opens the camera. They proceed to try to take a photo of the license plate, but there's a major glare.
Apparently, because the license plate was rubbed with a banana, the potassium and aluminum had some type of chemical reaction, and boom. Science. The license plate seemingly becomes extremely difficult to photograph because of the glare.
If an iPhone camera is having difficulty capturing the plate number form up close, one could conclude if would be difficult for a traffic camera to get the shot.
Article continues below advertisement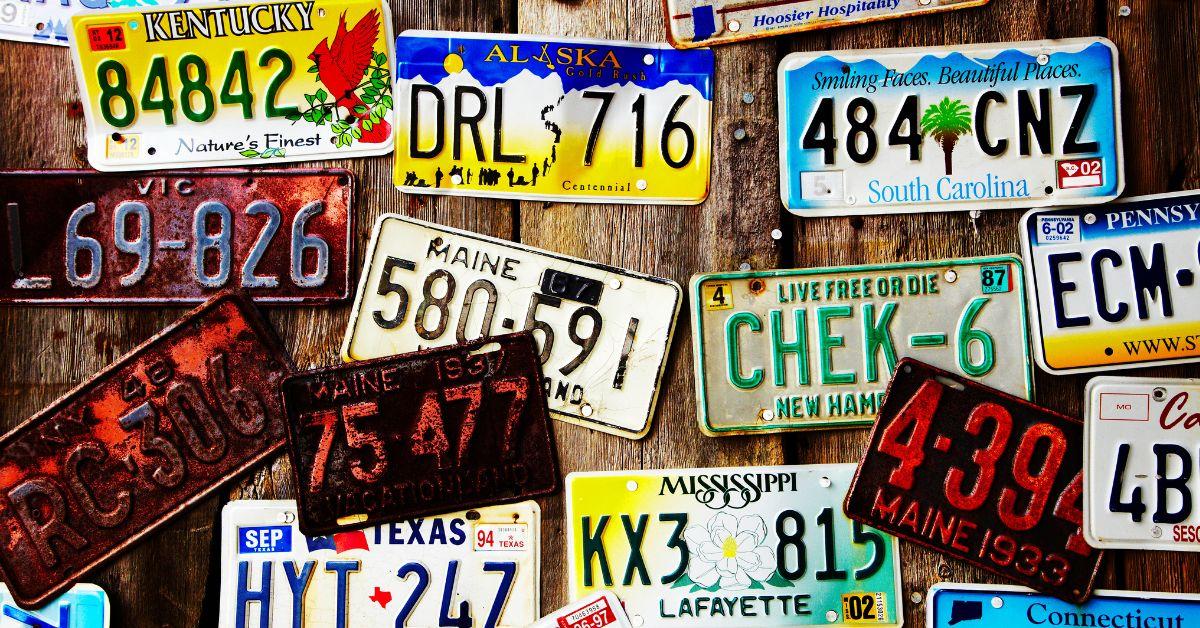 However, not all users in the comments were amazed by this so-called hack. "There's not enough potassium in one banana to do that lol," wrote one person. Another person joked that Al Capone actually created bananas for this purpose. Others claimed they already tried this and it didn't work.
Article continues below advertisement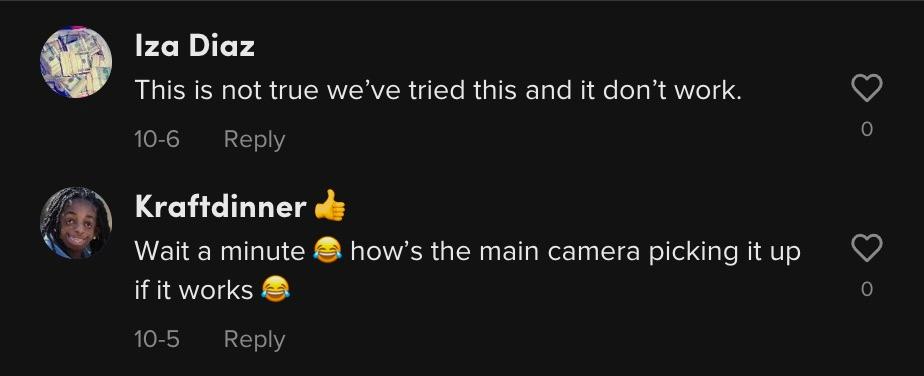 And one user made a very solid point. "How's the main camera picking it up if it works?" they wrote.
Article continues below advertisement
See, you could still see the license plate very clearly from the camera recording the entire demonstration. That said, even if the license plate did show up with a glare when using the iPhone camera, clearly it wasn't a full-proof trick if the camera recording the TikTok picked it up.
If you search TikTok for more videos of people smearing their license plates with bananas so they can be #reckless on the road, the results are scarce, which gives us less and less hope that this actually works.
Article continues below advertisement
However, an abundance of videos show other funny interactions on the road involving bananas. For example, in the video above, the TikToker claims they got yelled at by another driver, who tailed them after they threw a banana peel out their sunroof window.
Article continues below advertisement
So ... does the banana trick actually work?
We have come to the conclusion that this video was all just a big joke. The TikTok was posted by the account @not_an_undercover_cop, which appears to be a comedy account that provides silly solutions to real-life problems that could involve the cops.

If you visit the account, the bio reads "YOUR FAVORITE NOT AN UNDERCOVER COP. Voted "Most Trustworthy Creator" on TikTok," which definitely seems a little exaggerated.
And if you watch any of the user's other videos, like this one where the creator claims that rubbing Head & Shoulders shampoo in your eyes will get you out of a DUI charge, you'll see that this account is clearly just for laughs.
So in other words, stop doing weird things with your bananas.