Lil Yachty Debuted a New Hairstyle on TikTok and Instantly Became a Hilarious Meme
Rapper Lil Yachty recently revealed a "new hairstyle" on TikTok and immediately became a meme. The responses are genuinely hilarious.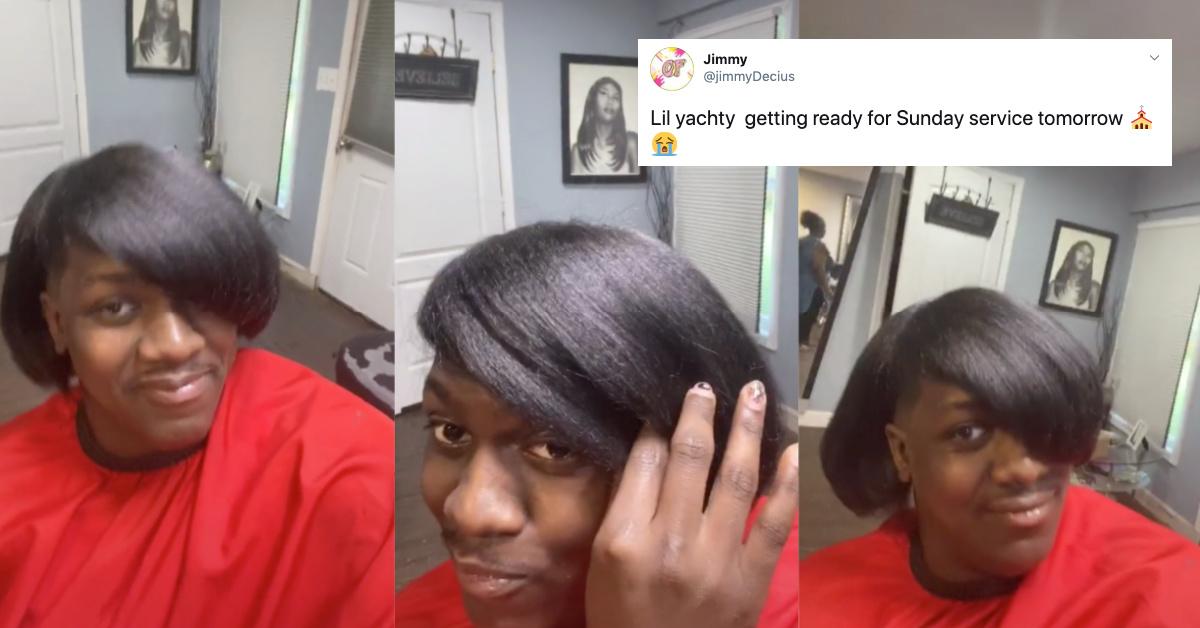 Not all TikTok profiles are created equal, and we can probably all agree that Lil Yachty's TikTok is definitely on another level than most people's. If you haven't seen his incredibly hilarious and (mostly) wholesome content on TikTok, you are definitely missing out.
Article continues below advertisement
While most of Lil Yachty's TikTok videos are great, one specific video has taken the internet by storm. It features him revealing his "new hairstyle" and it is, quite frankly, perfect — he has his nails done too! If TikTok really does get banned in the U.S., losing Lil Yachty's content would truly be the greatest loss.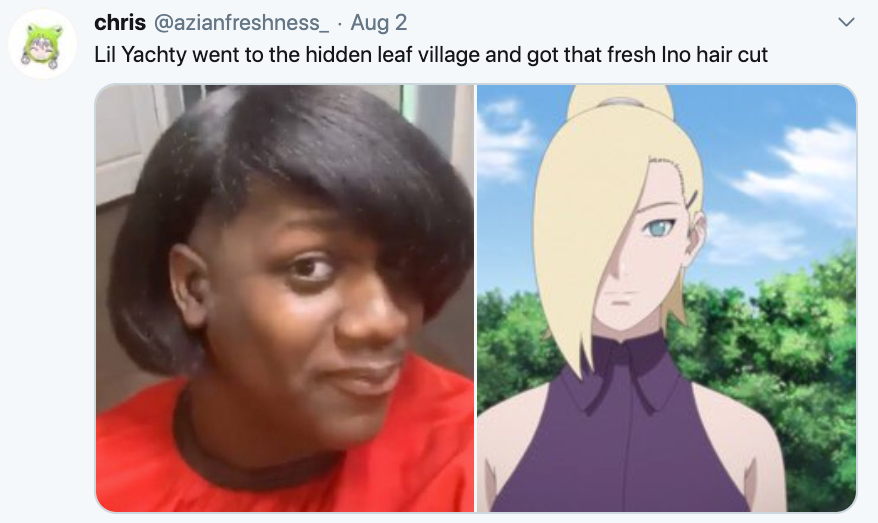 Article continues below advertisement
Lil Yachty showed off a new hairstyle on TikTok — and got his nails done too!
Most of Lil Yachty's TikToks feature him just kind of living his life in his gigantic house. He's not afraid to get a little goofy, though, as is evidenced by the video that people can't stop talking about/making fun of. In it, Lil Yachty shows off the hairstyle shown above.
Images of Lil Yachty's hairstyle quickly started getting shared all over the internet, with many people making jokes about the rather extreme look. Honestly, a still image really doesn't do the hairstyle justice. Here's the video in full (there's some NSFW language in it, just so you know):
Article continues below advertisement
Incredible. As we said, people quickly took notice of the bumped-end hairstyle and started poking fun — all in good fun, of course! "I thought my auntie made a TikTok I almost choked," one person commented on TikTok. "I THOUGHT THIS WAS SOMEBODY AUNTY," said another.
Article continues below advertisement
In an earlier TikTok video, Lil Yachty also shared that he had gotten a manicure and pedicure. He had separate designs for each of his fingers, and on his pedicurist painted the word "TOES" across his toenails. We're not sure whether Lil Yachty will be starting a new trend, but we love that he went for it.
Article continues below advertisement
After Lil Yachty's hairstyle became a meme, he took to Twitter to say that he was a little embarrassed that so many people had seen the video. "I ain't gone lie my TikTok was never supposed to get out now that it's been found I am embarrassed," he wrote. But honestly? We're not really sure what we even did on TikTok before discovering that Lil Yachty has become a master of the TikTok arts.
It's not like he needs to become a viral TikTok star in order to enjoy some popularity — obviously, Lil Yachty has already proven himself capable of grand levels of success that most TikTok stars can only dream of. In May, he released his newest album, "Lil Boat 3," which debuted at No. 14 on the US Billboard 200. It features guest appearances from ASAP Rocky, Tyler, the Creator, Future, Drake, DaBaby, Young Thug, and others.
Article continues below advertisement
When he's not making new music, he's keeping his TikTok followers — more than 3 million of 'em — entertained with his various antics. Sometimes that means talking about how his washer and dryer are "bullies." Sometimes it means smelling flowers in his yard. In short, he's the best at TikTok and now we hope the app never ever gets banned.