What Happened to Linda Tirado's Eye? A Photojournalist Was Blinded at a Protest
What happened to Linda Tirado's eye at the protest in Minneapolis? She is permanently blind in her left eye after getting shot by a rubber bullet.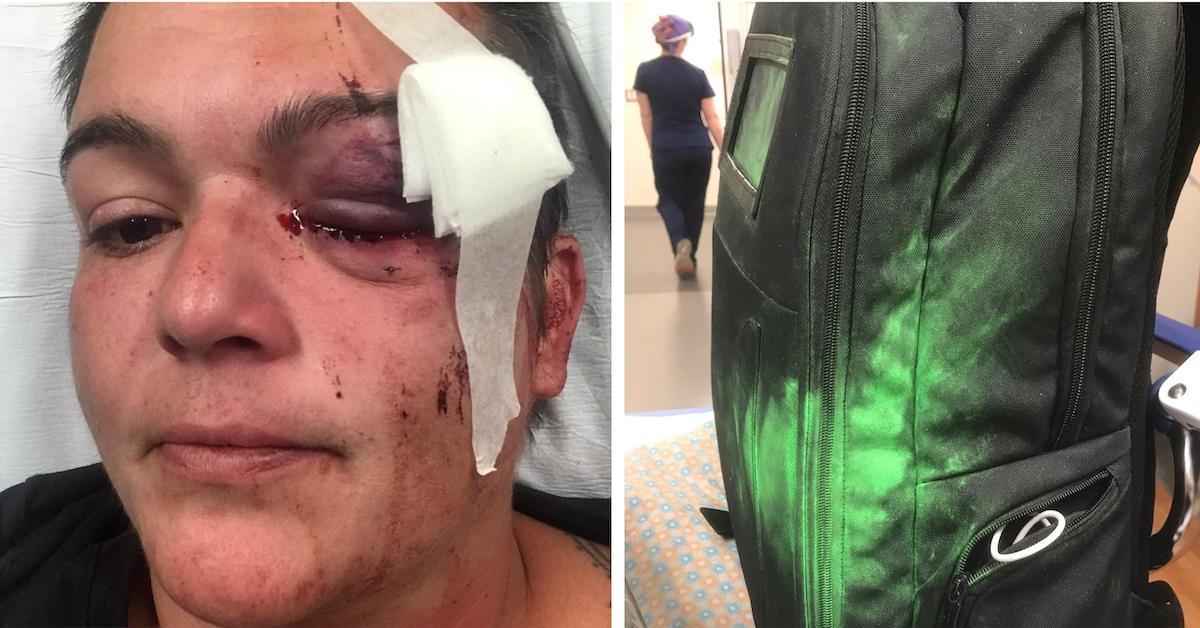 On May 25, a black man named George Floyd was pinned to the ground for nearly 9 minutes by a white Minneapolis police officer. Officer Derek Chauvin pressed his knee into Floyd's neck as he pleaded that he couldn't breathe — and he continued to do so for nearly 3 minutes after Floyd became unresponsive.
Article continues below advertisement
Video evidence of Floyd's horrific death while in the police custody prompted immediate and intense public outcry. On May 26, Chauvin was arrested and charged with third-degree murder and second-degree manslaughter. Footage from a different angle of Floyd's death, however, showed two other officers also kneeling on the handcuffed man — which only stoked the flames of outrage.
Protests over Floyd's murder and police killings of African Americans as a whole erupted across the nation over the following weekend. Many of these protests — like ones in Philadelphia, Washington, D.C., and Los Angeles — transformed into violent riots that grew so intense, that crowds lit police cruisers on fire, broke into buildings, and destroyed and/or stole property. (To be fair, though, protesters and looters aren't necessarily the same group of people.)
Article continues below advertisement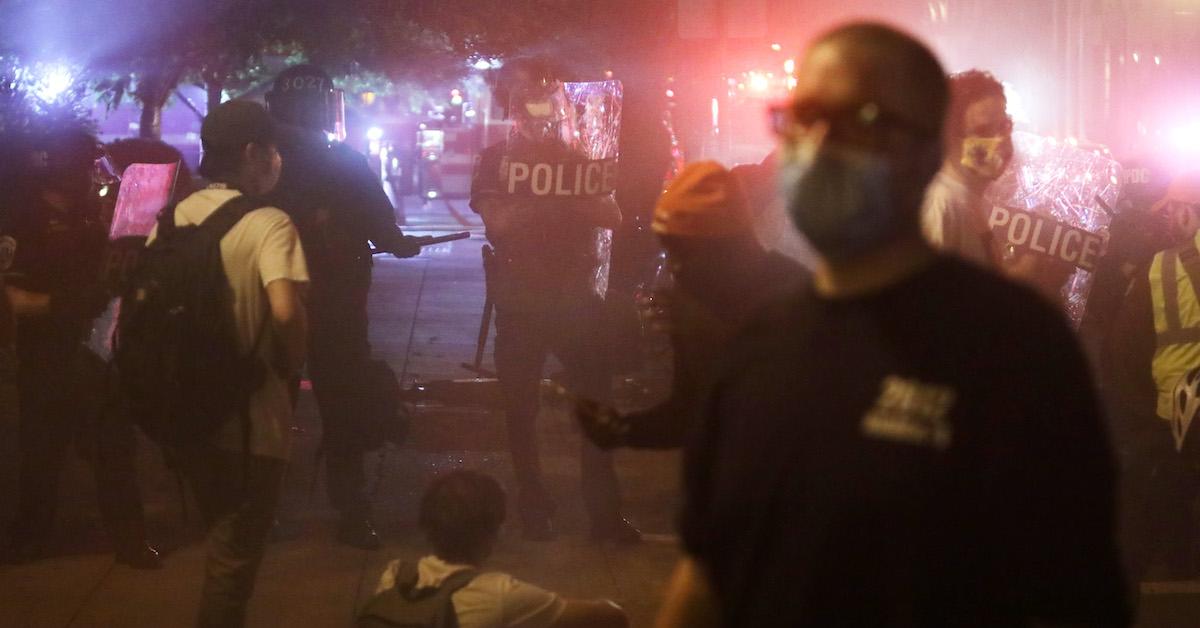 The National Guard was deployed to multiple cities. Tear gas, pepper bullets, rubber bullets, and other methods of crowd control were used by law enforcement. And chillingly, members of the press were seemingly targeted in the process.
Article continues below advertisement
What happened to Linda Tirado's eye?
On May 30, Linda Tirado — a freelance photographer — took to Twitter to give her followers an update about her experience at a protest in Minneapolis. "Hey folks, took a tracer round to the face (I think, given my backpack) and am headed into surgery to see if we can save my left eye," she tweeted.
Article continues below advertisement
She offered another update that same day via Twitter, writing, "I am permanently blind in my left eye, and the docs absolutely refuse to let me go back to work for they say six weeks. I'm definitely not allowed to be near smoke or gas."
Article continues below advertisement
"I was aiming my next shot, put my camera down for a second, and then my face exploded," Tirado told The New York Times after she was released from the hospital. "I immediately felt blood and was screaming, 'I'm press! I'm press!'"
After she was shot with what she thought was a rubber bullet that came from the direction of police, Tirado was carried out by protesters and had surgery within an hour.
Article continues below advertisement
"I would say there is no way that anyone had looked at me and not known that I am a working journalist," she told the NYT. "That said, police have been pretty clear that they don't care if you are working journalist."
Article continues below advertisement
Other reporters have been injured, harassed, or arrested at protests.
Tirado isn't the only reporter who has been injured in the midst of the protests. A TV reporter in. Louisville, Ky., was shot with a pepper ball on live television. Viewers could hear WAE 3 News reporter Kaitlin Rust shout, "I'm getting shot! I'm getting shot!" as she and a photojournalist were targeted by an officer.
Article continues below advertisement