A Little Kid's Obsession With Sardines Is Taking the Internet by Storm!
Most children would happily take ice cream over any canned snack. This dad has learned that his young daughter is a devoted sardine lover!
Few things are more adorable than watching a child try a new food item for the first time. However, one family gave their young daughter sardines and now she is hooked on the fishy snack. In the video, which has more than 1 million views, TikToker @cookingwithids321 shows off his daughter's favorite snack, which consists of sardines on crackers. The dad, Andrew McCarthy, has over 50 followers on the video-sharing app, but his latest clip has the internet buzzing.
Article continues below advertisement
"We tried sardines at Costco and ever since she can't get enough," Andrew captioned the clip. In the video, Andrew is asking his daughter Teagan about her odd snack request, and she has no shame over her love for sardines. "What do you like more sardines or potato chips?" Andrew asked. However, Teagan remained faithful to the popular canned snack. As the clip ends, Teagan makes another confession about her love for sardines and reveals that she tried sardines with syrup.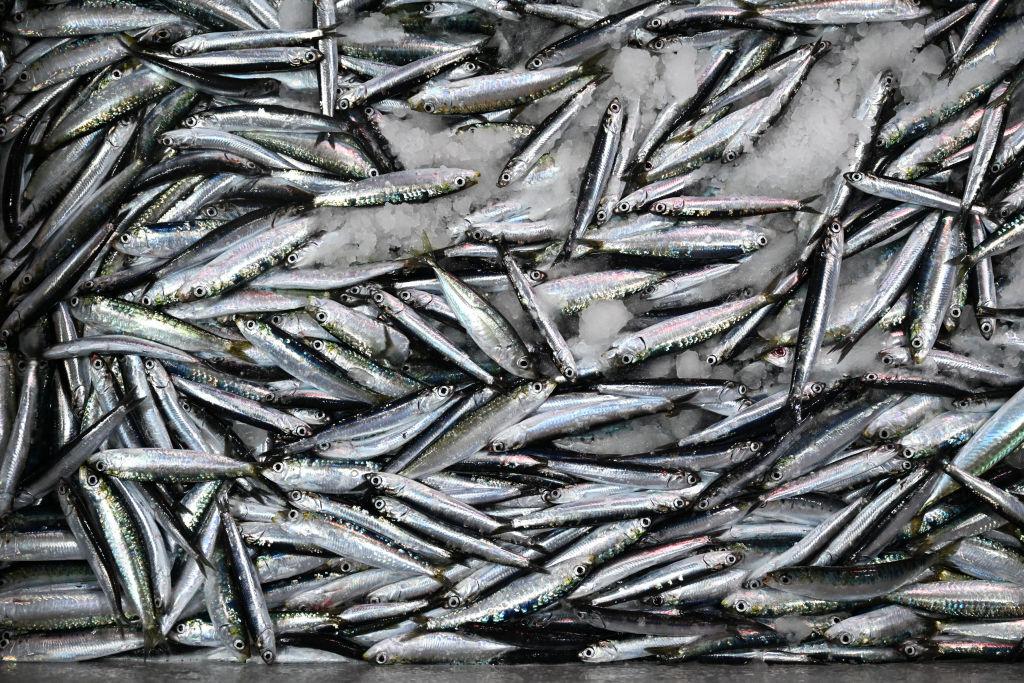 Article continues below advertisement
Andrew then asked if they should try Teagan's new recipe for future meals, and she happily agreed with the suggestion. As Teagan enjoyed her sardines and crackers, or possibly syrup, TikTok users were baffled by the young girl's love for canned fish.
Article continues below advertisement
TikTok supports Teagan's love for sardines.
TikTok has become a safe space for lovers of all kinds of things. So, it makes sense that TikTokers would be rushing to support Andrew and Teagan as the young girl feasts on sardines. Many are sharing similar experiences and are commending Teagan for discovering the salty snack at such a young age.
Article continues below advertisement
Some parents commented and supported Andrew. They shared messages about their children and their seemingly peculiar food interests. There's nothing wrong with kids being more adventurous with food at a young age.
Article continues below advertisement
Others joked that it is sometimes easier to get children to eat snack foods, like sardines and other canned items, than it is to convince them to enjoy a full meal.
Article continues below advertisement
Meanwhile, some have pointed to the health benefits of eating sardines and other small fish. A commenter suggested that the small bones, which are often consumed by sardine lovers, are great for bone and brain health.
Teagan could be the new "Corn Kid!"
Teagan's love for sardines, combined with her father's enthusiasm, could make way for her to be the next viral child star. The video, which was posted on Sept. 30, 2023, has over 1,300 comments and 141,000 likes. If Teagan keeps eating sardines and the internet continues to fall in love with her, she could be the next "Corn Kid."
Article continues below advertisement
Tariq, commonly known as "Corn Kid," rose to fame in August 2022 after his interview with Recess Therapy went viral. "For me, I really like corn," Tariq said in the video, which has since been turned into a song. He added, "Ever since I was told that corn was real, it tasted good. But when I tried it with butter, everything changed." Tariq now has more than 50,000 followers on Instagram and has been named South Dakota's official "corn-mbassador."
There hasn't been any word yet on whether Teagan will partner with any major sardine distributors, but she will likely keep enjoying the salty canned snack.