People Are Divided over 'The Little Mermaid' Live-Action Remake Cast
When word got out that Disney cast Hall Bailey as Ariel in the upcoming 'Little Mermaid' live-action remake, fans became quickly divided on twitter.
The Little Mermaid cast isn't even complete and there's already some controversy surrounding the pick for the film's lead, Ariel. Singer Halle Bailey, one half of the group Chloe x Halle, has been selected for the movie's titular role.
Director Rob Marshall released the following statement on Halle's casting:
"After an extensive search, it was abundantly clear that Halle possesses that rare combination of spirit, heart, youth, innocence, and substance — plus a glorious singing voice — all intrinsic qualities necessary to play this iconic role."
Article continues below advertisement
Fans of the show Grown-ish will recognize the twins (Chloe and Halle) for their genuine and kind personalities, great qualities for someone who is portraying a Disney princess. It also doesn't hurt that Halle, like her sister, has an amazing singing voice. Which will make it all the more tragic when Melissa McCarthy strips her away of it. Well, Melissa McCarthy playing Ursula, that is.
The Ghostbusters star is reported to be locked in for the role with songs being penned by Alan Menken and Lin-Manuel Miranda. You might've heard of the latter: multiple hit Broadway musicals, he did the songs for Moana, was absolutely hilarious on his appearances in Curb Your Enthusiasm, yeah, that Lin-Manuel.
While the movie has some top talent assigned to its on and off-camera crews, there are people who aren't exactly happy with the fact that a black lead was selected for the movie.
Article continues below advertisement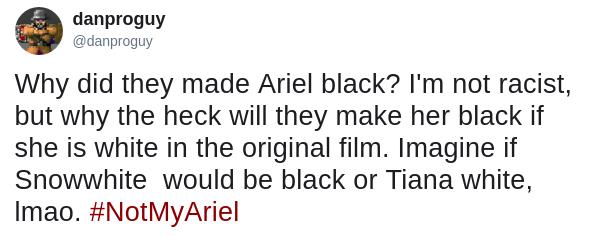 People started calling the casting choice "blackwashing" and a number fans of the 1989 film started a #NotMyAriel hashtag because they thought that the "new and improved" Ariel isn't so "new and improved" after all.
A common issue with the slew of live-action Disney remakes that are banking on nostalgia box-office dollars is that people don't like the fact the new films don't match the movies they grew up with to the tee. Some argued that this isn't the case with The Little Mermaid casting at all, and straight-up racism is to blame.
Article continues below advertisement

But there were other people who were ecstatic about the casting decision. On paper, it seems like Halle covers all of the basics when it comes to Ariel. Well, except the creepy part about the Mermaid being 15-years-old, Halle's 19. Oh, and she has black hair instead of red and she isn't white.
Halle certainly has a steady following of fangirls (and guys), which was evident once the sisters made the following announcement on Twitter:
Article continues below advertisement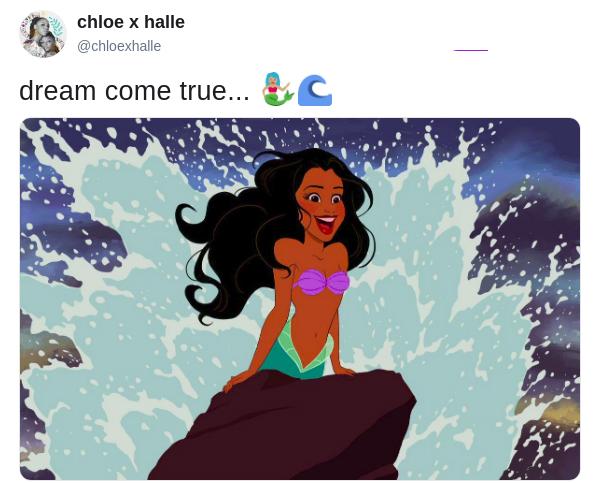 Article continues below advertisement
It didn't take long for memes to form lampooning the social media outrage over the fact that Disney decided to cast a young black woman for the role of Ariel. Fans pointed out that it's hard to have "misrepresentation" of mythical beasts and dreamed-up of creatures like mermaids, you know, on account of them being fictional and all.
Article continues below advertisement

The Distracted Boyfriend meme got remixed with this excellent one that is sure to upset a bunch of #NotMyAriel folks. I would say it'd be a generally jerk move on Eric's part after Ariel literally changed every single about herself to be with him and then he started chasing after other women, though.
Article continues below advertisement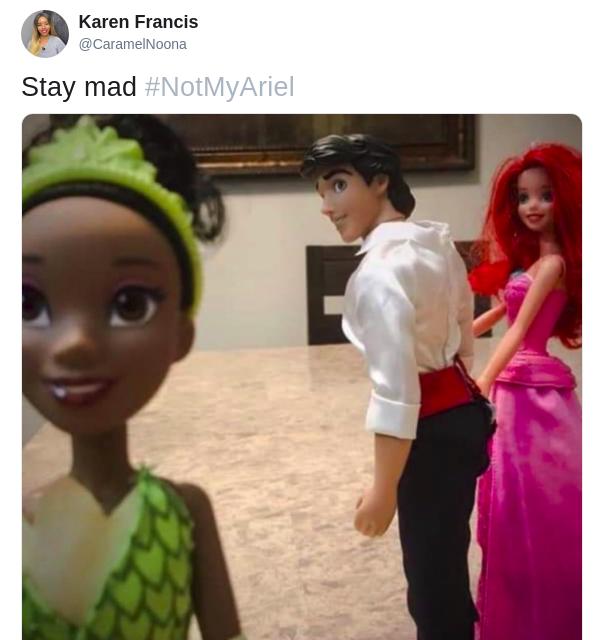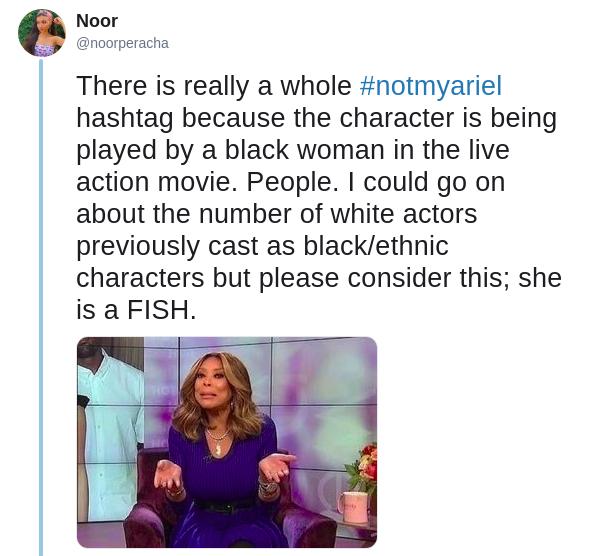 Article continues below advertisement
Even though there were plenty of people to point out that it's pretty silly to get caught up in defending fictional fish-human hybrids from the evils of on-screen misrepresentation, a number of folks persisted in the idea that Ariel needs to look like the original cartoon Disney conjured up some 20 years ago.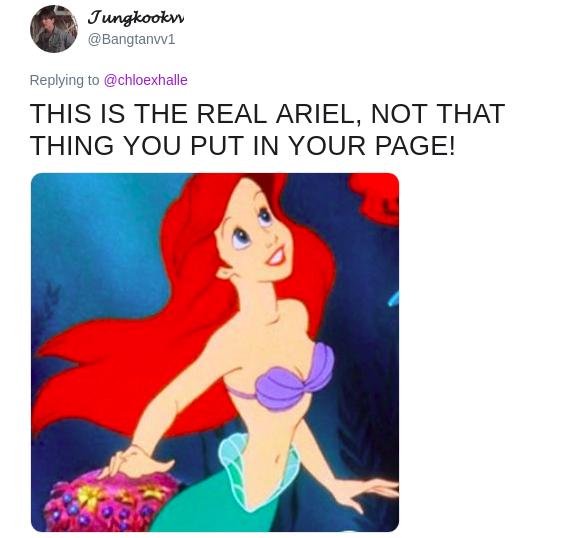 Article continues below advertisement

As crazy as it may seem that people feel so passionately about the skin tone of a cartoon mermaid being represented in a live-action version of the film, that actually isn't the weirdest Little Mermaid related news.
Because their names are so similar, there are actually a lot of people who think that Halle Berry, not Bailey, will be playing the daughter of Triton.
Article continues below advertisement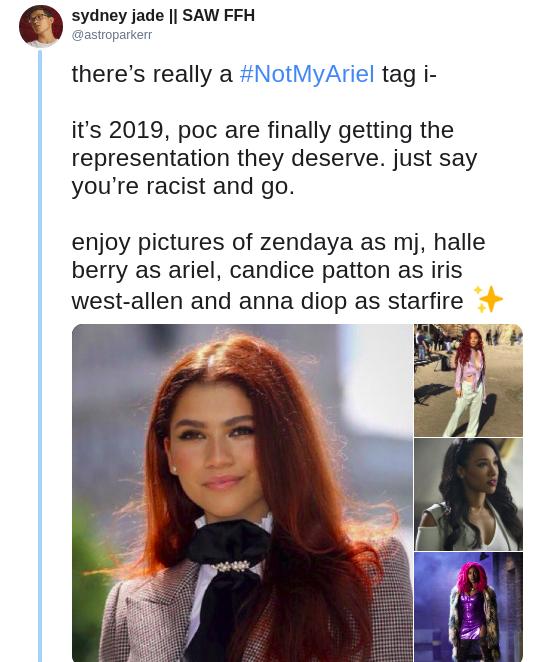 What do you think? Are you perturbed over the casting choice? Or are you just more upset that Disney keeps rehashing their classic films into whack-looking live action remakes?