Even When He's With Music's Biggest Legends, Little Steven Always Keeps It Real (EXCLUSIVE)
Steven Van Zandt aka Little Steven chats exclusively with 'Distractify' about his latest health business venture, the music industry, and much more.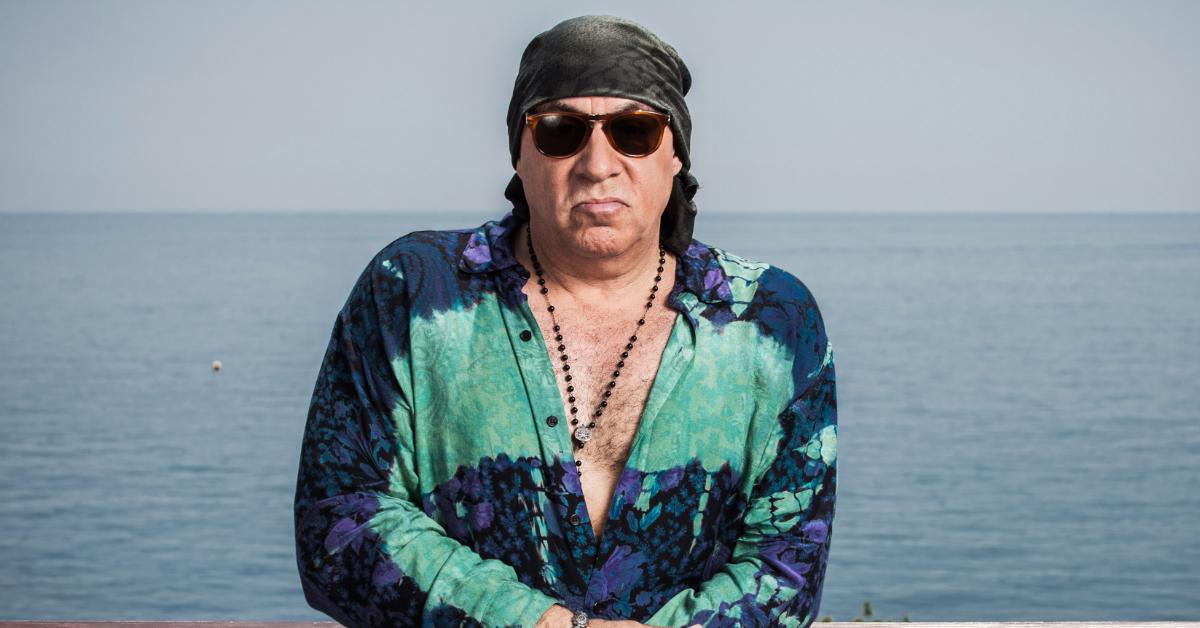 Fresh off of the unveiling of his new line Underground Apothecary at the Hard Rock Hotel in New York City, Rock and Roll Hall of Fame musician Steven Van Zandt, aka Little Steven, considers himself to be "the luckiest guy in the luckiest generation," and he has the experience to back that claim up.
"My life has been a bunch of happy accidents," he tells us.
Article continues below advertisement
In an exclusive interview with Distractify, Steven opens up about his early days as a musician, how things just seemed to fall into place in his career, and the goals that he's working toward today. There are decades of music history to unpack here, so let's get right to it.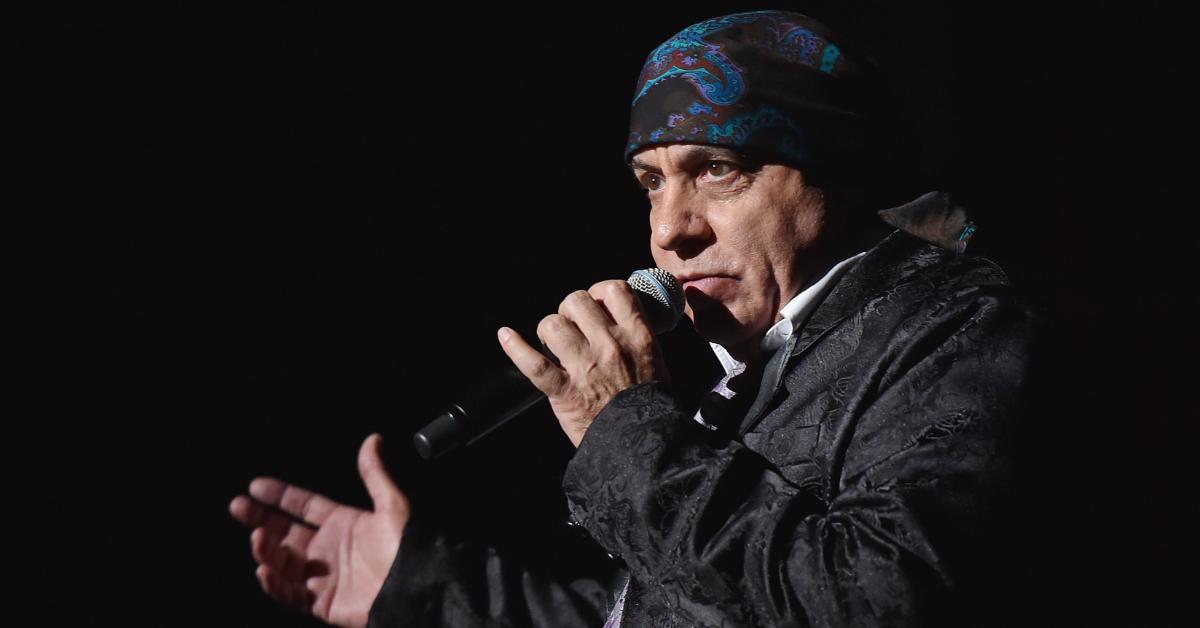 Article continues below advertisement
Little Steven never intended to get famous with his music: "Residency at the Stone Pony was a level of success that you could sustain."
It goes without saying that Steven has come quite a long way from his roots performing with the likes of the Shadows and Southside Johnny and the Asbury Jukes. However, the guitarist explains that he never intended for fame to come his way, as he was simply happy making a modest living playing live music on the New Jersey shore.
"I never look past trying to make a living playing rock and roll," he tells us. "That was a big enough challenge. That was a huge challenge."
Steven reflects that his modest "residency at the Stone Pony" — a historic venue in Asbury Park, N.J. — "was a level of success that you could sustain. You know, that was success right there. We ended up playing three nights a week. The place was packed; that's all we needed."
Article continues below advertisement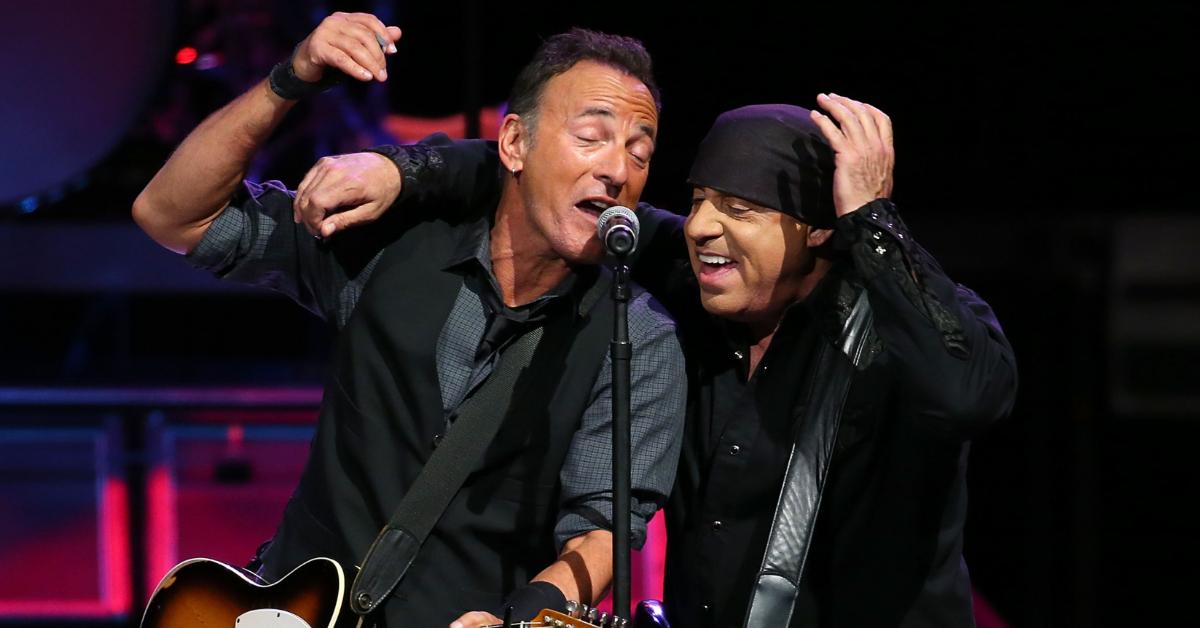 Then came the fateful evening in 1965 when a young Bruce Springsteen went to the Hullabaloo club in Middletown and saw Steven perform.
After performing at a couple of gigs together, Steven officially joined the E-Street Band on July 20, 1975. "I ended up joining up with him for the Born to Run tour and then things started to turn around," he explains of that pivotal time.
Article continues below advertisement
However, Steven notes that it took a few years before the E-Street Band really turned a profit. "I don't think I made money with E-Street Band until five years later [after joining], you know, the same money we're making with the Jukes. We charged $3 to get in, and we had 1,000 people a night with those tickets."
Luckily for Steven, the international success of Bruce and the E-Street Band as a whole blossomed into the '80s, '90s, and beyond.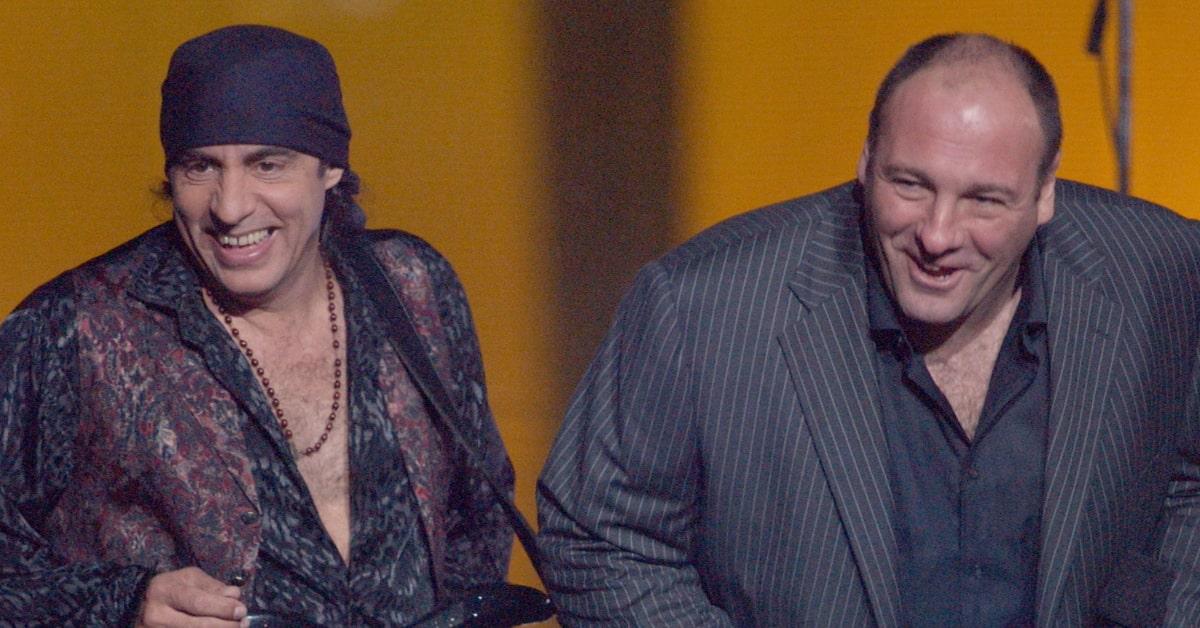 Article continues below advertisement
Steven's other "happy accidents"? The Sopranos, of course.
He tells us laughing, "David Chase, writer and creator of The Sopranos, says, 'Come be in my new show!' I'm like, 'Well, I'd like to be in your new show, David, but I'm not an actor.' He says, 'Yes, you are! You just don't know it!' So, [I say] 'OK!' And I just jump in, you learn on the job."
Steven auditioned for the role of Tony Soprano, but David opted to create Silvio Dante just for him. After that, the rest was television history.
Little Steven says one of his most memorable collaborations was with Paul McCartney.
On the notion that one should never meet their idols, Steven agrees. "I've always been very reluctant to meet anybody I like," he tells us. However, he made an exception for one man: Paul McCartney. A lifelong fan of the Beatles, Steven tells us if it wasn't for Paul, "I wouldn't be in the business at all."
Article continues below advertisement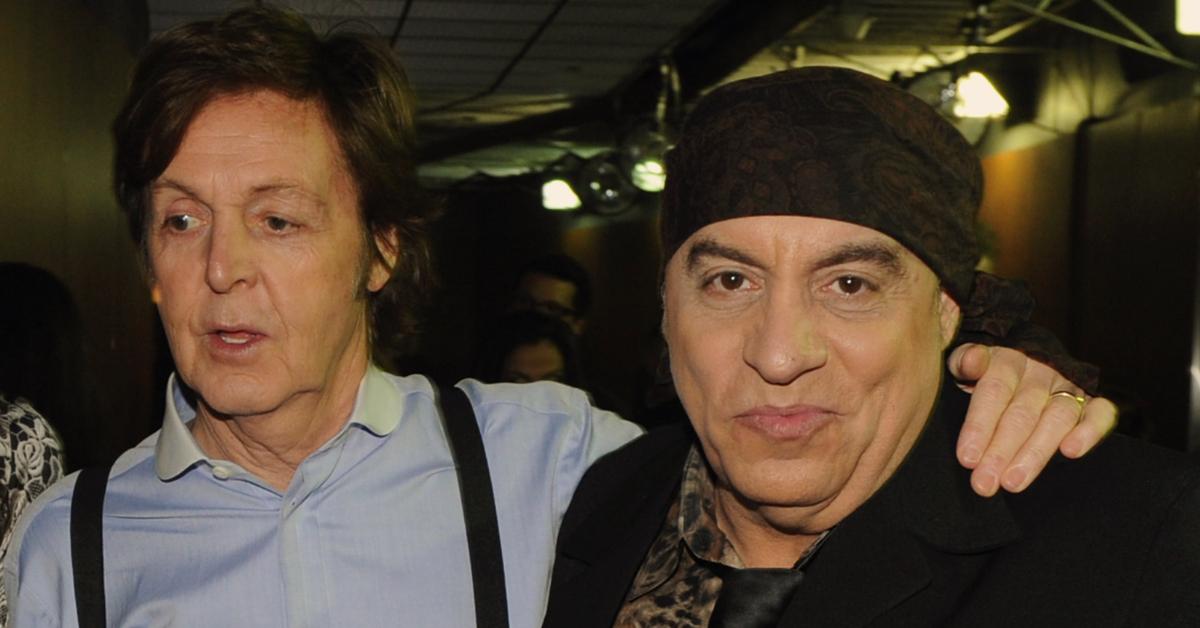 "We had Paul come up with us with the E-Street Band, which was thrilling. And then he had me and Bruce up with him at his show at Madison Square Garden, which was great. But him coming on my stage with Disciples of Soul in London was incredible. You know, certainly one of the high points in my life," Steven explains to us before adding, "Paul's the nicest guy in the world."
Article continues below advertisement
Performing with one of your biggest idols is quite an accomplishment. According to Steven, making something of that magnitude can only happen if you believe in yourself. "If you really need encouragement, you're not going to make it because nobody encouraged us," he says. Quite a blunt take, but he maintains that "if you don't reach for greatness, you ain't never going to get there."
"Learn something ... get good at one thing, and the rest of the world will open up for you," he adds.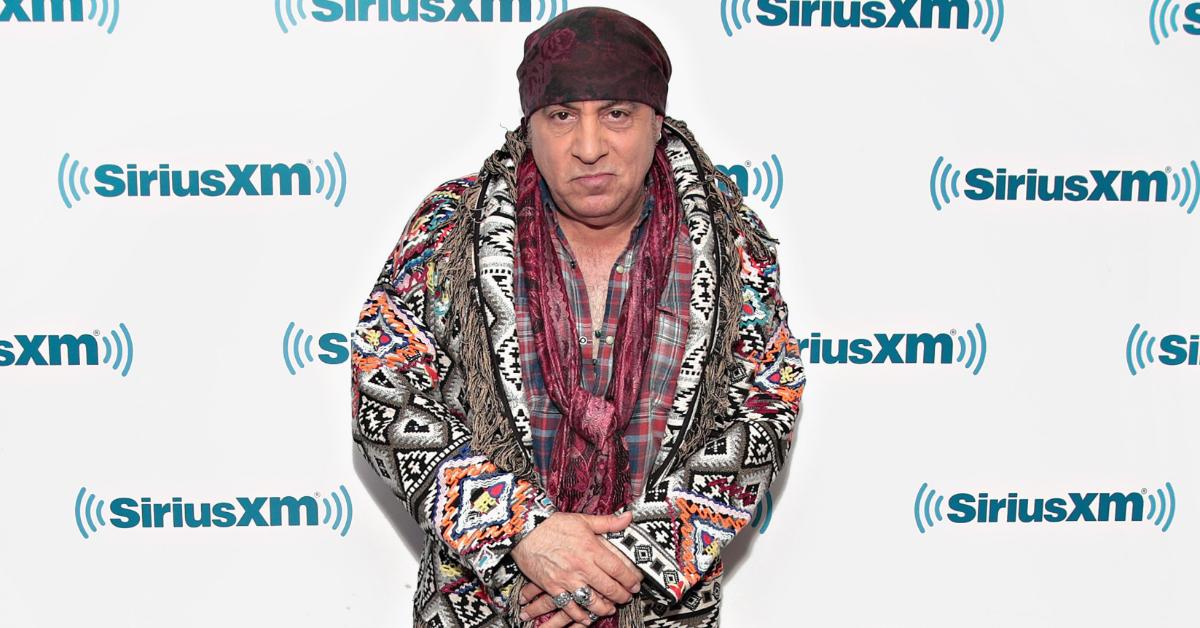 Article continues below advertisement
Little Steven now: The musician is focusing on his new health-oriented brand Underground Apothecary.
"We just don't have a whole lot of help when it comes to wellness in our country," Steven states, directly questioning the government's ability to provide healthy and affordable options to all of its citizens: "We're being poisoned every day."
These beliefs compelled him to found Underground Apothecary, a new line of holistic coffees, teas, candles, and more made with natural ingredients such as ginger, turmeric, and kava.
"We got brownies on the way and ice cream," Steven claims of future offerings. "Just kind of alternative products that people eat every day. These might be a little bit healthier and that's the basic idea. Just to try and create newer, better habits. I mean, what are we, man, we're nothing but our habits, right? And unfortunately, in our country, there are a lot of bad habits."
Products from the line are available at Wicked Cool Wellness, and 10 percent of all profits are being donated to TeachRock.