Lizzo Just Facilitated the Ultimate Fan Moment by Giving Her AMA Dress Away to a Fan, Poet Aurielle Marie
Lizzo decided to give away her AMA dress to a TikTok follower, the poet Aurielle Marie, and the internet is buzzing over the selfless gesture.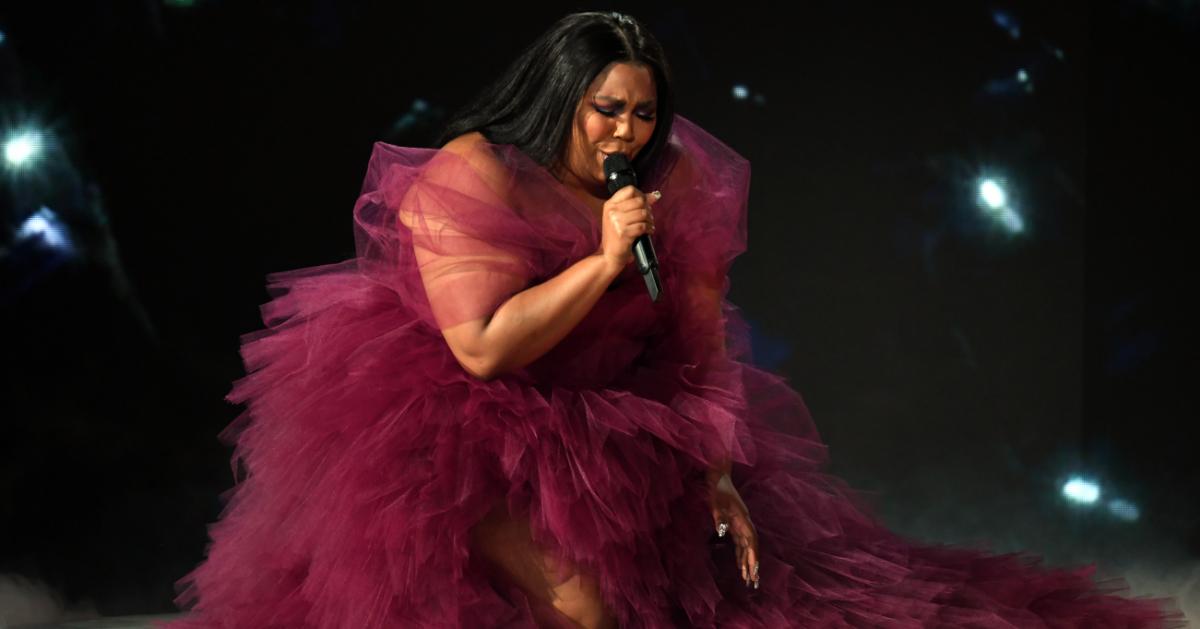 One thing is certain in Lizzo's career by now: Whenever she steps out onto a red carpet, she steals the show. Whether at the Emmys, Grammys, AMAs, or any event, the singer's outfits have drawn the adoration and praise of legions of fans over the years. Many of those fans have commended her body positivity and ability to look effortlessly beautiful in whatever ensemble she throws together.
Article continues below advertisement
Naturally, that positivity has inspired some of her fans to harness that energy for themselves. So, when Aurielle Marie, an Atlanta-based poet and a huge Lizzo fan, couldn't find a dress for an upcoming event, they decided to share their struggles on TikTok with Lizzo. Always a giver, Lizzo reached out and helped out in a big way. Keep reading to find out how!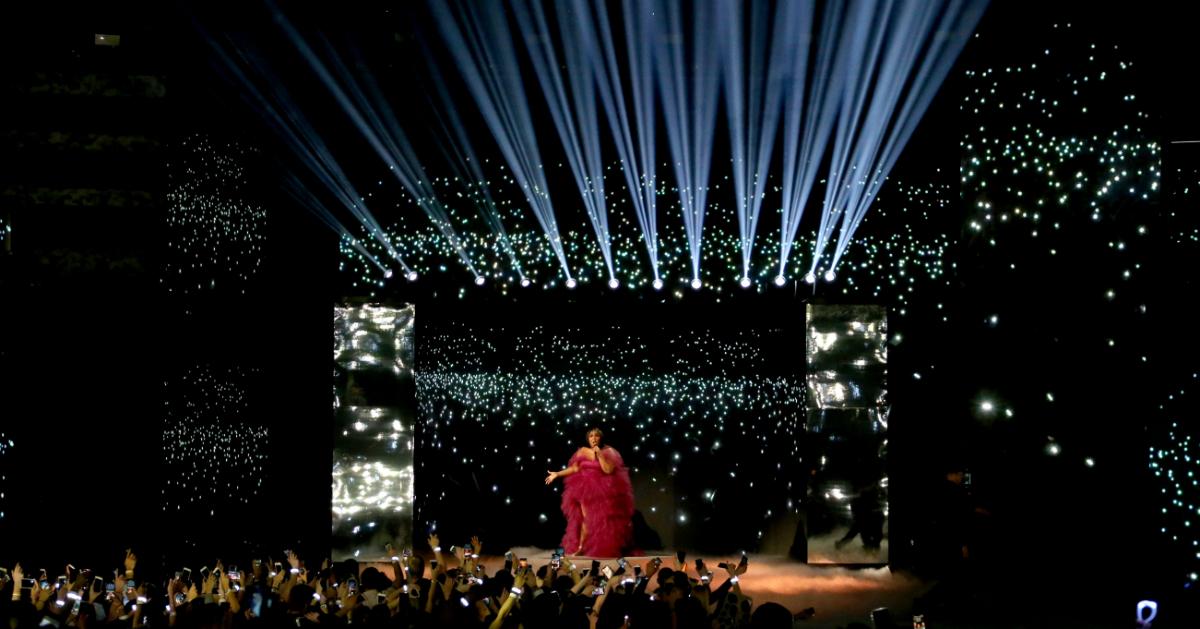 Article continues below advertisement
Lizzo graciously gave away her 2019 AMA performance dress to the luckiest fan in the world.
Back in October 2022, Aurielle took to their TikTok page to share a call for help with Lizzo. They revealed that they are being honored in 2022 as one of Out100's LGBTQ Literary and Publishing stars of the year and had been struggling to find something that fit properly and would be red carpet-ready. In that video, Aurielle politely asks Lizzo to send over her 2022 Emmys dress, a custom red tulle Giambattista Valli ballgown.
Article continues below advertisement
Aurielle Marie was shocked to learn that her TikTok got Lizzo's attention.
Much to Aurielle's surprise, she returned home within weeks of making the TikTok to find an oversized package at her door. In a follow-up video, Aurielle revealed to fans that Lizzo had mailed them her custom magenta tulle Dominique Galbraith ballgown from the 2019 AMAs. Through tears and screams of excitement, Aurielle opened the package and donned the dress for viewers.
"I might've gotten a few tears on your dress @lizzo, my bad babe," Aurielle captioned the Nov. 15 TikTok. "Words don't suffice, and thank you isn't enough. But THANK YOU! I'm speechless. Y'all! A bitch is certified LIZZO SIZED!!!!!! And LOOK AT THIS GOWN!"
Article continues below advertisement
Lizzo replied in a later TikTok and explained why she sent the AMA dress and not the Emmys one.
In a video of her own, Lizzo explained why she was unable to send the exact dress that Aurielle had requested.
"I was so emotional and drunk the night of the Emmys that I completed destroyed my dress," she told fans. "I ripped it literally during my speech. So I had to think fast. My AMAs dress was really similar to my Emmys dress and just as cute, honestly. So I found it in my storage, got it cleaned, and shipped it out."
She also said that Aurielle "looked absolutely beautiful" in the dress.
With 2022's Out100 celebration still upcoming, only time will tell what awards Aurielle is honored with. But one thing is certain, they're going to be taking to the stage in style draped in Lizzo's custom gown.