Lizzo Just Showed Off Her New Boyfriend — Here's Everything We Know About Him
Lizzo's music gives a nod to love and past relationships, but is she dating anyone now? She was spotted with a mystery man recently.
Let's be real: Lizzo is an all-around amazing person! While yes, that's literally just the opinion of one person (me), it really should be considered gospel. Not only has she become a big name in music, but Lizzo is a fashion and beauty icon (remember her iconic tiny purse or her bleached eyebrows?), and just an all-embracing do-gooder.
Article continues below advertisement
Since rising to fame, she has become a strong advocate for racial justice, a role model for body positivity, and a proud ally to the LGBTQ community. And thanks to constant mentions of love, tragic heartbreak, and self-acceptance throughout her songs, she has established herself as a new romantic voice of a generation, with a lot of positivity to boot.
However, despite how often Lizzo touches on relationships in her songs, a lot of us aren't actually familiar with what's going on in her love life. Has anyone snatched this queen up, and what do we know about who she has been linked to in the past? Keep reading to find out everything we know about Lizzo's love life.
Article continues below advertisement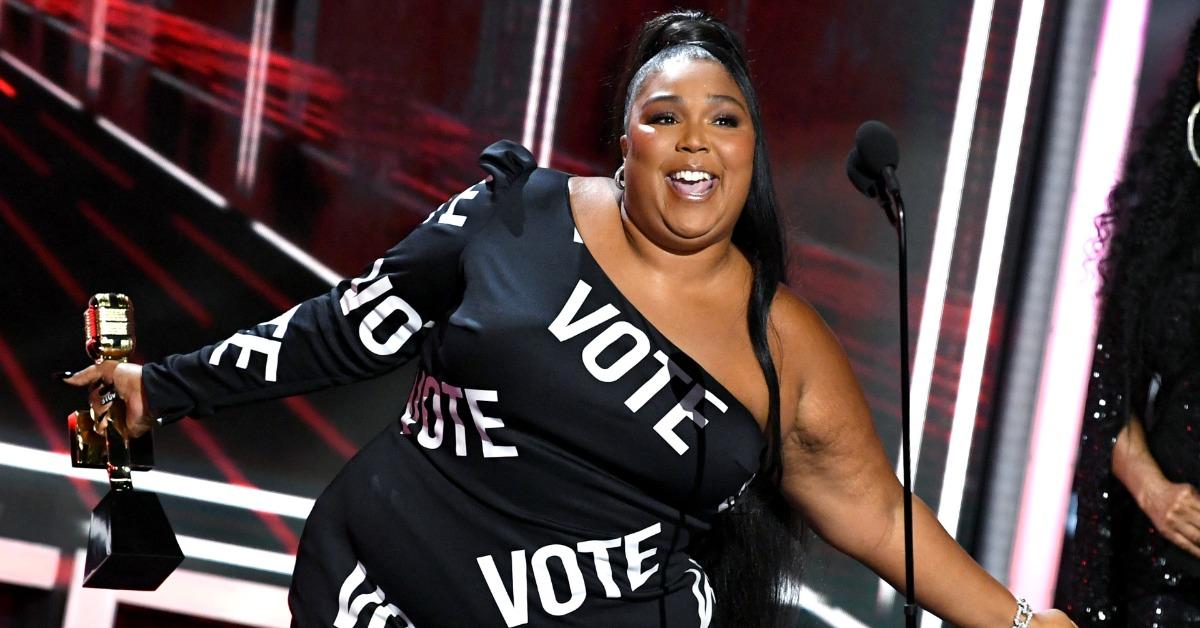 Lizzo is dating comedian Myke Wright.
On Feb. 14, 2022 (ahem ... Valentine's Day), the "Truth Hurts" singer was spotted holding hands with an unknown man (who was wearing a face mask) outside of Craig's restaurant in West Hollywood, per PopSugar (which has photographic evidence!). Judging from Lizzo's red dress, the pair appeared to be enjoying a romantic Valentine's date together.
Article continues below advertisement
Naturally, rumors swirled that they were an item. However, Lizzo stayed silent about their relationship. But in April 2022, she appeared on Andy Cohen's podcast Radio Andy, where he questioned her about her V Day date.
"Are you guys still together?" Andy asked the songstress, to which she nonchalantly responded, "Yeah, whatever, yeah."
Article continues below advertisement
Article continues below advertisement
Per his IMDb page, Myke Wright is an actor and stand-up comedian who has appeared in Laughs and Adam's Devine's House Party and acted in the TV shows Breaking & Entering and How to Be a Grown-Up. Furthermore, in 2016 he co-hosted MTV's Australian comedy series Wonderland with Lizzo, proving that they've known each other for a few years before becoming romantically involved.
In an interview with VoyageLA, Myke, who hails from Detroit, also shared that he has a background in music. In high school, he created an all-Black rock band dubbed The Grey Level. Later, he went on to form the alternative hip-hop group Phresh Heir.
In addition to comedy, acting, and music, Myke has created designs for Detroit-based clothing brand EMLE, and started his own design and innovation firm called ümi.
Congrats to Lizzo for snagging a cutie! And while Lizzo didn't tag him in their first Instagram photo together, worry not. We found his Instagram handle, @mykewright, for all your stalking needs.
But who has Lizzo before Myke? That's a question we're still searching for answers to. The R&B queen has stayed pretty quiet about her exes in the past. Albeit, she has been very open about her fake flirtationship with Chris Evans.
Article continues below advertisement
In the past, Lizzo had a flirty relationship with Chris Evans.
In April 2021, Lizzo took to TikTok to share with fans that she had mistakingly sent a flirty drunk DM to ator Chris Evans, and then warned her viewers that this wasn't a smart move. "Don't drink and DM," she said in the snippet, which included a screenshot of her message to him.
Article continues below advertisement
However, she updated fans the next day that Chris wasn't actually turned off by her drunk DM. He messaged her back explaining that she should not feel shame for her message and even used the face-blowing-a-kiss emoji.
Fans (and Lizzo!) went wild over this interaction — and luckily, their playful exchanges didn't just end there. The pair continued to tease their flirty connection over TikTok together. They even joked that they were having a baby together.