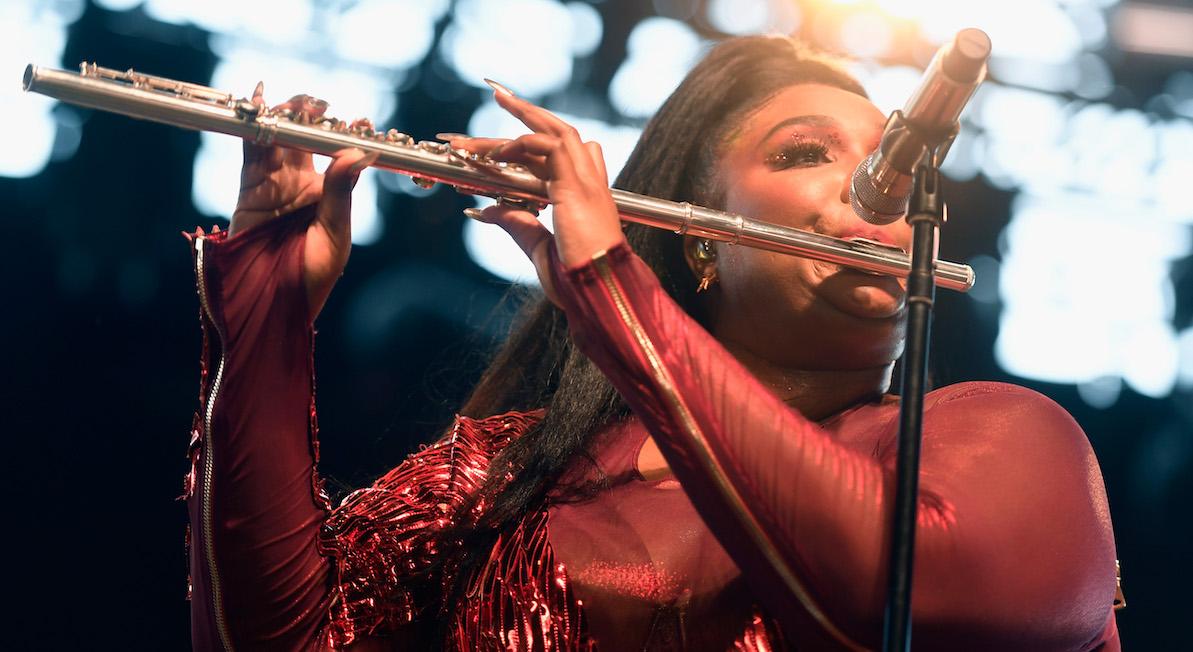 Lizzo Is Praised For Her Flute-Playing Skills, So Where Did She Train?
Pop star Lizzo (real name: Melissa Viviane Jefferson) has become a force in the music industry. Not only does the three-time Grammy-winning superstar have an RIAA-certified platinum album under her belt, but she's also become an advocate for body positivity.
Additionally, the 34-year-old continues to be praised for her exemplary flute-playing skills, which is something no other mainstream artist today has been able to achieve.
Article continues below advertisement
Fans can always count on Lizzo to deliver a show-stopping performance filled with vocals, dance sets, and a serenade with her beloved flute. So, it makes perfect sense that the talent earned the prestigious honor of playing former President James Madison's crystal flute at a recent performance.
Not to mention, it has also caused social media users to be intrigued with Lizzo's flute training journey. Here's everything that we know.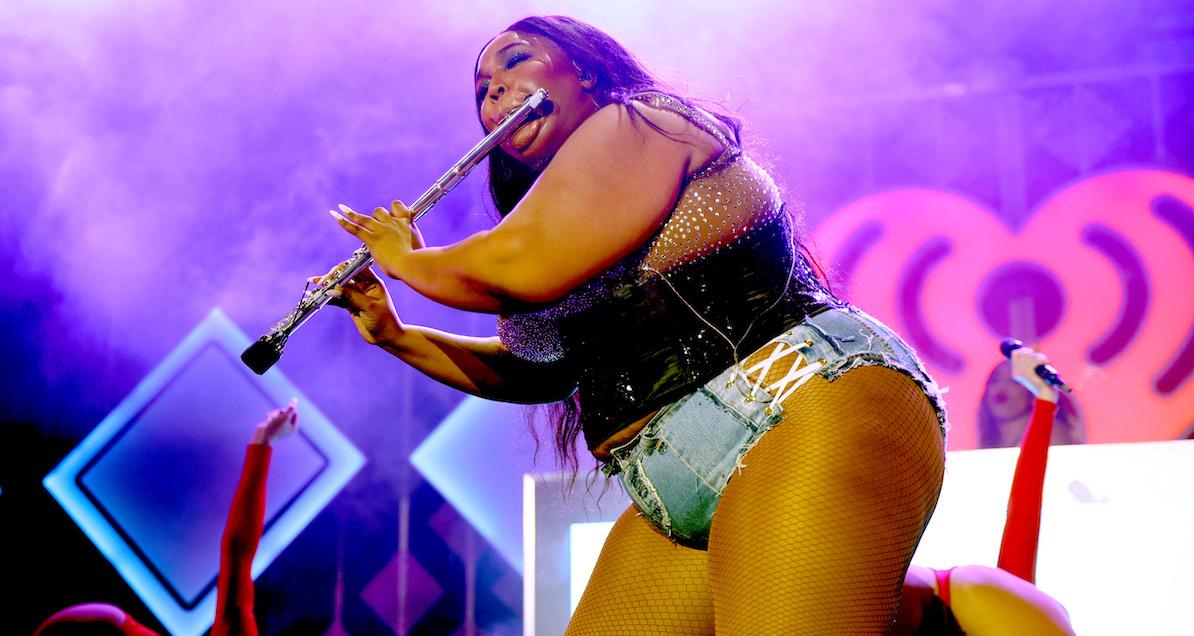 Article continues below advertisement
Lizzo is a classically trained flute player who started her journey in childhood.
The "Flute Queen" is not new to this, she's true to this.
According to the Library of Congress blog, Lizzo has been polishing her flute-playing skills since she was a child. Over time, her skills blossomed and she took her talents well into adulthood.
The site shares that Lizzo not only performed online during the pandemic with the New York Philharmonic orchestra, but she also brought her love for flute-playing to college and joined the University of Houston's marching band as a flutist.
Article continues below advertisement
Learning how to play the flute is one thing; being able to be one of the most dominating voices in music due to your skill set is another. In other words, Lizzo is simply that girl when it comes to delivering an epic performance.
That said, many of us know that learning to play an instrument is no easy feat. It takes skill, persistence, and a true love for the instrument, which is something Lizzo possesses.
Article continues below advertisement
Lizzo was honored to play former President James Madison's crystal flute and the Twitter world loved every second of it.
It's the #BlackGirlMagic for me! Imagine being so skilled at your craft that the Library of Congress allows you to play one of their historical instruments that has never been played since its creation — it has become Lizzo's reality.
On September 28, 2022, Lizzo took to social media to share the joyous news of her being able to play former President James Madison's crystal flute that was created in 1813 during a tour stop in Washington D.C.
Article continues below advertisement
"B---h, I just twerked and played James Madison's crystal flute from the 1800s," Lizzo said to the crowd as they cheered. "We just made history tonight. Thank you to the Library of Congress for preserving history and making history freaking cool. History is freaking cool, you guys."
Per the LOC Blog, Librarian of Congress Carla Hayden saw that Lizzo was coming to the nation's capital and decided to try her luck at speaking with the singer on the social platform.
Carla went on to praise Lizzo for her songs and invited her to come and play at the historic cultural institution. Additionally, Carla shared a few facts about former President James Madison's crystal flute, including the fact that the "instrument was rescued by Dolley Madison from the White House in April 1814 as the British entered Washington, D.C. during the War of 1812."
Article continues below advertisement
Article continues below advertisement
Of course, Lizzo obliged Carla's offer and it was the beginning of a magical experience. On Monday, September 26, 2022, Lizzo had the privilege of going into the flute vault and playing a tune on the historic flute for a few employees.
After the once-in-a-lifetime experience, the LOC blog shared that Lizzo asked to play the flute on stage and they said yes!
Social media users loved to see Lizzo get the historic opportunity.
"Hearing Lizzo thank the Library of Congress for preserving our history and saying that history is freaking cool is making me tear up!," one user tweeted.
"Only in D.C!! Keeping history cool Thank you Lizzo for reminding us all to always be kind to ourselves and celebrate who we are! You, your band, and dancers were all amazing last night! It was truly a special night," another fan commented.
Who knew Twitter could be so powerful? Congratulations Lizzo!