The Newest Trend in Marriage Proposals: "Loaner" Engagement Rings
It's a tale as old as time: someone proposes with an engagement ring that their SO ends up hating, so what do they do?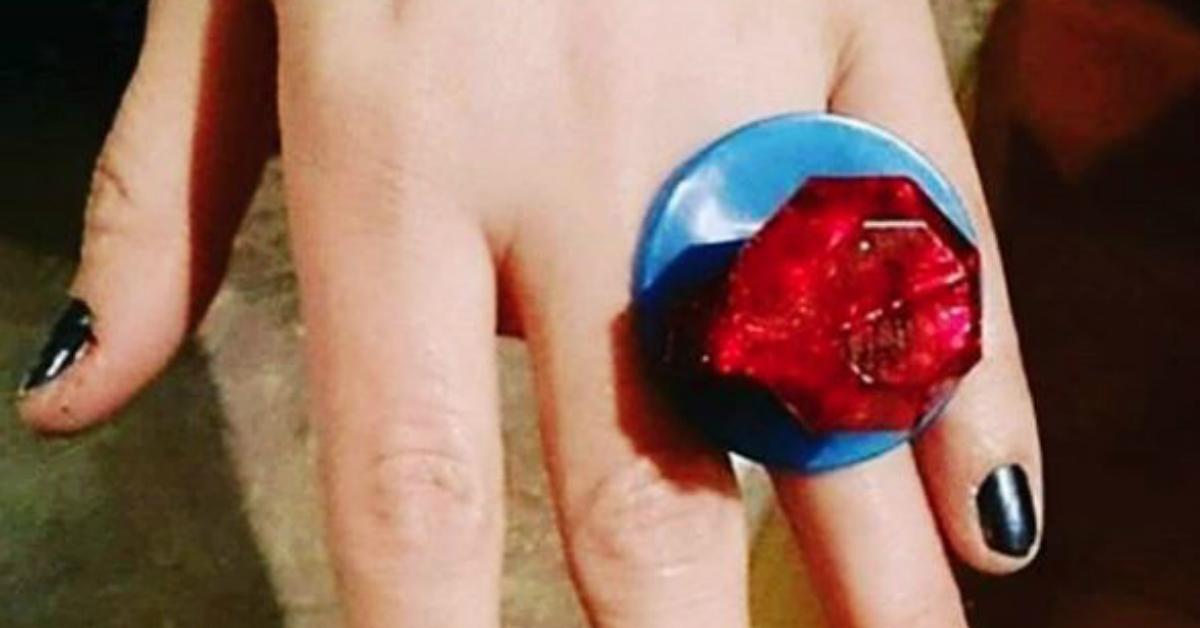 The age-old tradition of presenting a prospective future spouse with a ring is being shaken up with a new trend: "loaner" engagement rings.
Getting married has become this horrifyingly complex and shallow list of to-dos that has pretty much killed my belief in true love. It seems like people concoct an idea of a dream wedding and then settle on a person who kinda fits the image they've drummed up in their minds.
Article continues below advertisement
People seem to have very clear ideas of what they want their significant other to look and sound like, what kind of job, car, hobbies and interests they should have. In addition to clear expectations about how they wish to be romanced and by whom, these Instagram-obsessed folks also have a clear vision for how they want to be proposed to. And a huge part of that is the ring they get during said proposal.
Never mind the fact that diamonds are one of the greatest marketing scams in the history of rocks (they're as common as quartz, but monopolized by one family), but if you get the supposed love of your life the wrong kind of ring, you will face an unholy poop-storm of guilt and shame that could threaten the very fabric of your relationship.
Unless, you know, the two of you are actually in love. Then you'll be fine.
Article continues below advertisement
The ludicrousness of our species' mating and courting habits aside, when one finally decides to swallow their pride and suffer the ignominy of wasting money purely to participate in a stupidly contrived social phenomenon (as I and many others have) you're going to try and minimize the monetary damage as much as possible.
And buying a ring your spouse-to-be isn't thrilled with isn't the best way to go about that.
Article continues below advertisement
Enter the "loaner ring," an inexpensive piece of jewelry that acts as a deposit towards the actual ring you want to give to your beloved.
Vox covered a story involving one such couple who participated in the practice: Rachel Liu and her fiancé, Jamie. Although Jamie had a good idea about the kind of ring Rachel wanted (thanks to Pinterest), he was still unsure. So, instead of dropping three months' (or whatever-amount of-months' it's supposed to be now) salary on some overly priced shard of carbon, he opted for to borrow one.
Article continues below advertisement
His wife Rachel loved the design, but Jaime explained it wasn't the actual ring. That confused his bride-to-be, because she thought it was absolutely perfect.
The $200 loaner was the exact same ring but with one minor difference: the stone was a cubic zirconia and not a diamond. Jaime could've just been like, "deuces, she likes it, I'm gonna use some of these Gs for a down payment on a home."
Instead he did the "honorable" thing later on and upgraded the zirconia to a diamond.
Honestly, this sounds like a much better approach. Better yet, for the first five years of marriage, keep the cubic zirconia. Once you hit that 5-year mark, upgrade to a diamond. Year 10, you get flamethrower attachments,. Year 20: teleportation. After 30 years of marriage, add Bluetooth with a Spotify subscription.
Just kidding, those last three are actually useful.
Article continues below advertisement
More than a few jewelers are hopping on this trend, like Helzberg Diamonds, who recently released the "Will You?" ring. It's a $50, size 7 band you can use as a placeholder ring to pop the question. This way, if your partner says no, you're not staring at your credit card balance or bank account all day, waiting for that refund to kick in.
Article continues below advertisement
CEO of Helzberg Beryl Raff says the company created the "Will You?" ring "to merge a romantic tradition with a joint decision and offer a solution."
By "joint," I think he means being romantically held hostage to drop a ton of cash on a polished rock.
Raff says sales of the "Will You?" ring have been steadily increasing since its debut.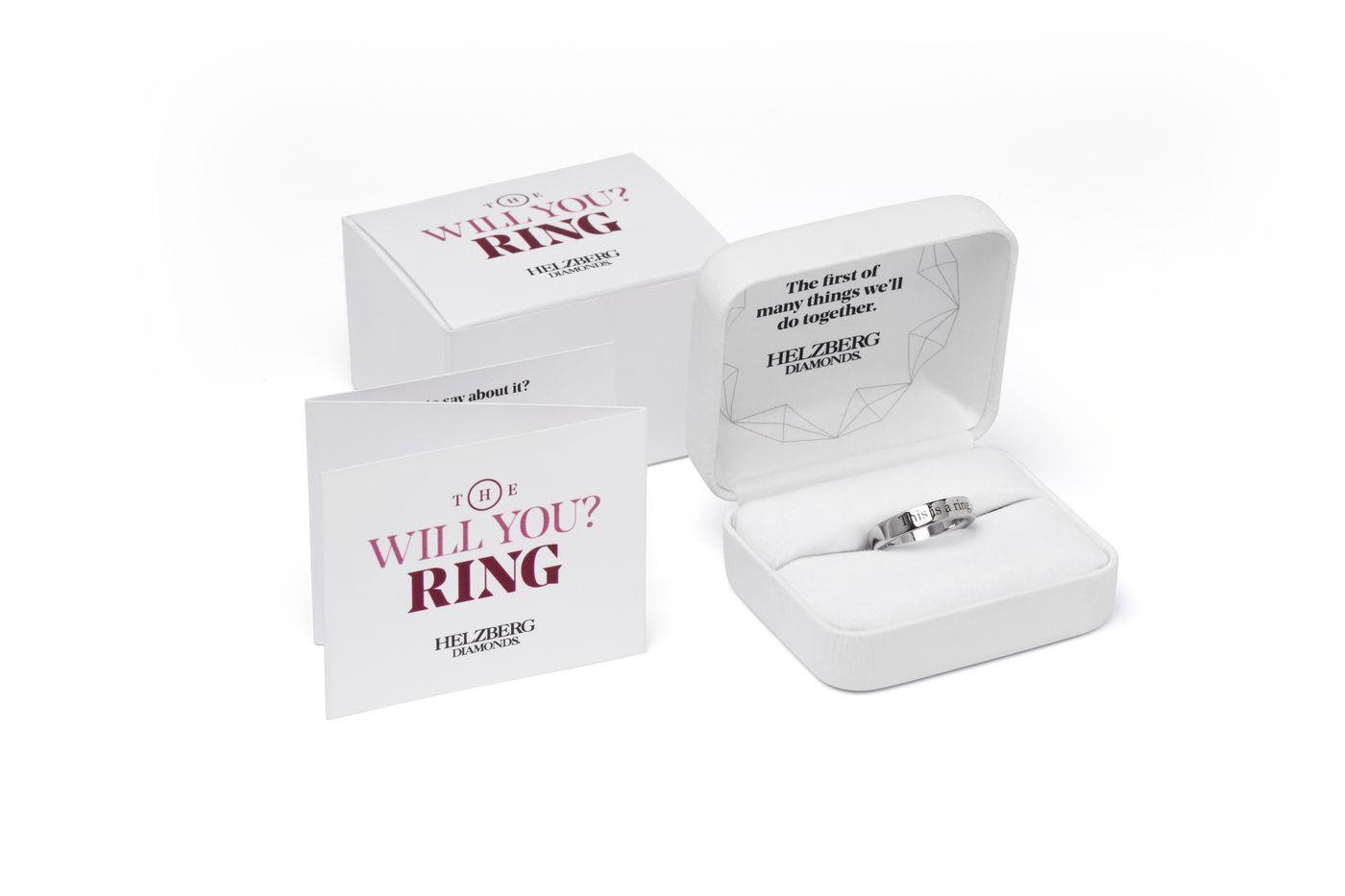 Article continues below advertisement
Abby Sparks Jewelry also offers its a loaner ring that cost $500 — it's also fitted with a cubic zirconia and functions as a deposit towards the ring a couple ultimately selects.
To the company's credit, the package also comes with a bottle of champagne and two flutes, along with some rhinestone confetti and other goodies.
Designer and account manager Madeleine Tunier says the loaner ring package is more attuned to cultural shifts in our approach to marriage and engagements as a whole. " I think the shift is people proposing want to get a little more buy-in from their partners. It's an opportunity to relieve some of the one-sided pressure in getting it right."
Article continues below advertisement
Personally, I just think it's another brilliant marketing strategy from jewelers. It's no secret that tons of marriages fail and many couples don't even make it through the engagement stage. Why worry about having to return a ring you put a ton of work into? Create a bunch of cheap "deposit" rings, sell them to impulsive buyers who won't squirm at spending a few hundred instead of a few thousand, and only offer them store credit for a return. It's brilliant.
How would you feel if someone got down on one knee and presented you with one of these bad boys?