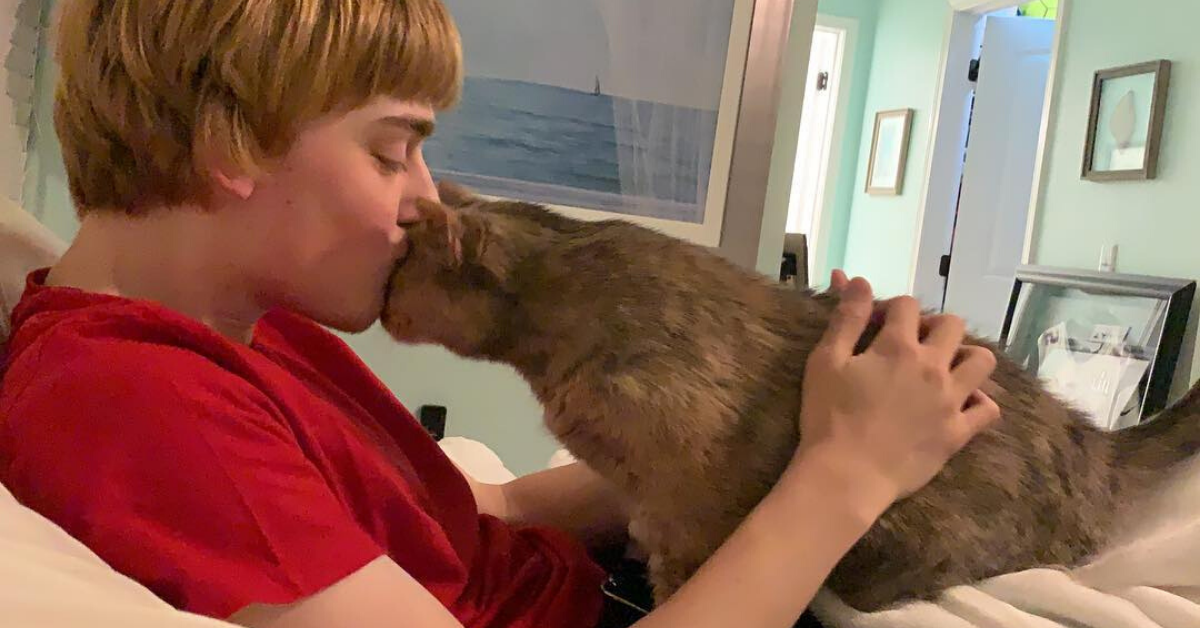 Logan Thirtyacre Just Spent $800K for a Day With Tom Brady, so Who Is This Guy?
Right now, celebrities are doing what they can to help raise money for several charities and Tom Brady held a whopper of an auction. Football star, Tom Brady, took part in an "All-In-Challenge" to help raise money for America's Food Fund, World Central Kitchen, Feeding America, No Kid Hungry, and Meals on Wheels to help during the worldwide pandemic.
Article continues below advertisement
Tom held an auction where the highest bidder would receive a one-on-one workout with Tom Brady, tickets to the first home game with his new team The Buccaneers, and get to keep his jersey and his cleats.
Article continues below advertisement
The auction was held in late April and news reports said someone won the action by bidding to the tune of $800,000. So, who was the lucky winner? A guy named Logan Thirtyacre and his net worth more than covers his auction prize.
Who is Logan Thirtyacre? The YouTuber's net worth is crazy high.
Logan Thirtyacre is a popular YouTuber who is most known from his SuperBowserLogan channel. He's accumulated over 8.6 million subscribers on YouTube where he creates videos based on his love for Super Mario video games.
Article continues below advertisement
According to Fandom, Logan Thirtyacre "is recognized for making comedic Mario plush skits on his YouTube channel. He is also a voice actor in his YouTube videos, as well as a comedian and personality."
Article continues below advertisement
The 25-year-old YouTube star made his debut on the platform back on Dec. 8, 2007. Currently he uploads two videos each week and continues to make and sell plush dolls. In the YouTube about page, he clarifies that his channel and the plush toys he makes are "a parody of Super Mario and is not affiliated with Nintendo."
What is Logan Thirtyacre's net worth?
While the figures aren't completely public, TMZ reports Logan Thirtyacre has a net worth that's in the millions. They report that at one time, he was making nearly $1 million every month from ads generated from his YouTube videos.
Article continues below advertisement
Another site estimates his net worth to be around $5 million, a combination of his revenue from his plush toy sales and his views on YouTube.
Whatever Logan Thirtyacre's net worth is, it's clear he has some disposable income in his pocket. Spending $800,000, he's going to get his dream to hang out with Tom Brady and all those funds are going to a good cause.
It's a win-win, really.