Nurse Jessica Anderson completed the London Marathon in 3 hours, 8 minutes, and 22 seconds, a record for running it in costume. However, she was denied the distinction because her scrubs were more suited to a "doctor" and not a nurse.
I've experienced the same kind of discrimination in my own family. My sister, who's currently in med school, was speaking with a relative who kept insisting she was going to become a nurse and couldn't get it through her head that my younger sister was actually going to become a doctor.
This isn't to say the work nurses do isn't important, but the idea that they're dainty maternal figures in white dresses is certainly antiquated thinking.
One would assume that, because it's the year 2019, if a nurse wanted to run the London Marathon wearing their scrubs to set a "costume" record time, said scrubs would count. If you picture a nurse today, you probably don't envision some Mad Men-era healthcare professional asking you if you'd like another cigarette while taking your X-ray scans to a horn-rimmed glasses wearing, whiskey-smelling dude who's excited to go home to a pot roast.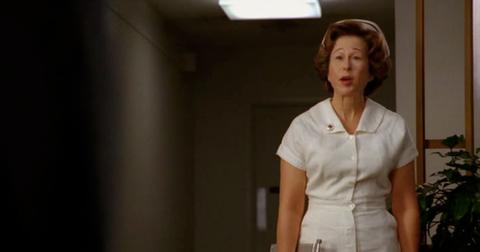 That's what Jessica Anderson was probably thinking when she donned her work clothes to smash the costume-run record for the London Marathon.
The NHS nurse was all smiles after finishing the race in such a quick time, but those smiles quickly turned to confusion when she was denied victory.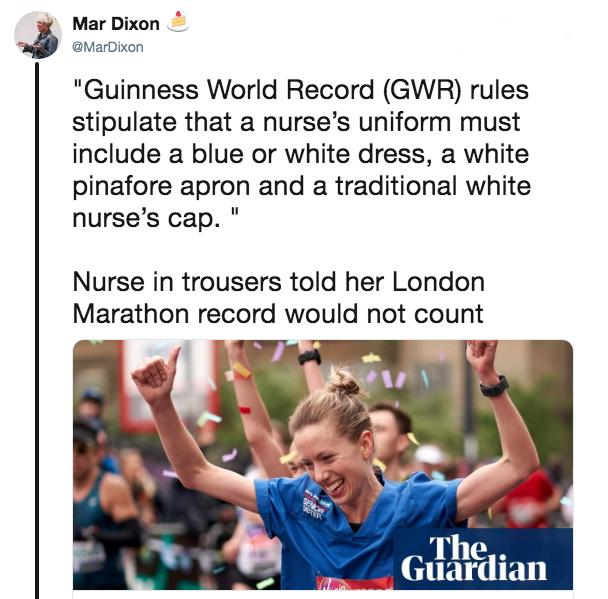 Per the record book's rules, a nurse's "costume" cannot include pants, but rather a white nurse's cap, a blue or white dress, and a white pinafore apron — a uniform that hasn't been worn in decades.
When denied her victory, Jessica was told her scrubs were more suited to the "doctor's" costume requirements, which understandably started a huge poop storm online. Many thought the "distinction" was sexist both towards men and women.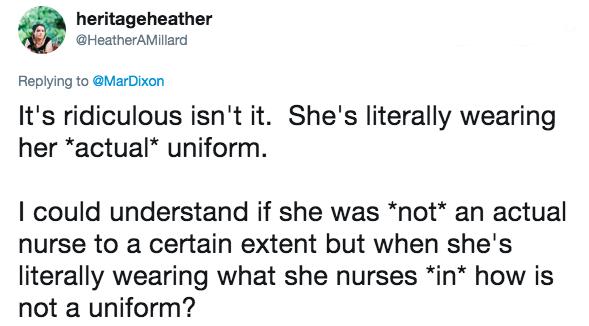 Many people pointed out that the nurse's uniform dictated by the Guinness Book of World Records official rules isn't in use anymore and that anyone who wanted to run in that old-school nurse's uniform would need to go to a specialty shop or costume store to get it.
Others pointed out that Jessica was literally wearing the clothes she works in every day as an NHS nurse, so it's the most authentic costume possible.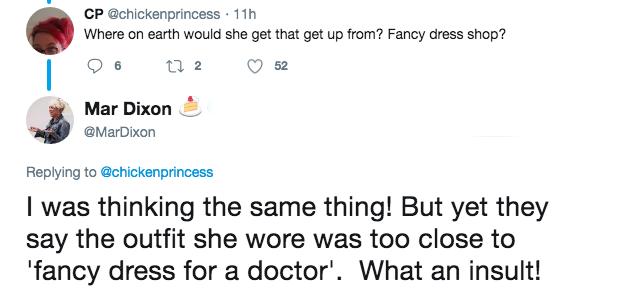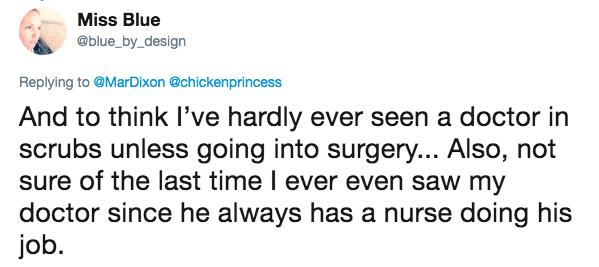 Many also noted that the GWR nurse costume rules excluded any male nurses who want to contend for the record. They'd have to find an old-school nurse dress, tights, hat, and leggings designed for a man's body.
People began urging the Guinness Book of World Records to reconsider its "outdated rules," and Jessica became the face of this new movement.

Nurses all over the world tweeted photos of themselves in their uniforms to prove how outdated GWR's views were. The tweets also served to support Jessica's claim to the record she was denied.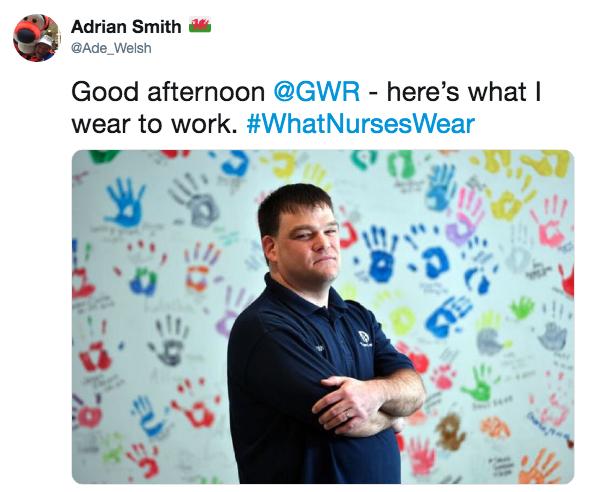 Nurses from various specialties and hospitals all over the world shared the outfits they wear to work. Lo and behold, none of them looked anything remotely like the get-ups the GWR wanted for "nurse's costumes.'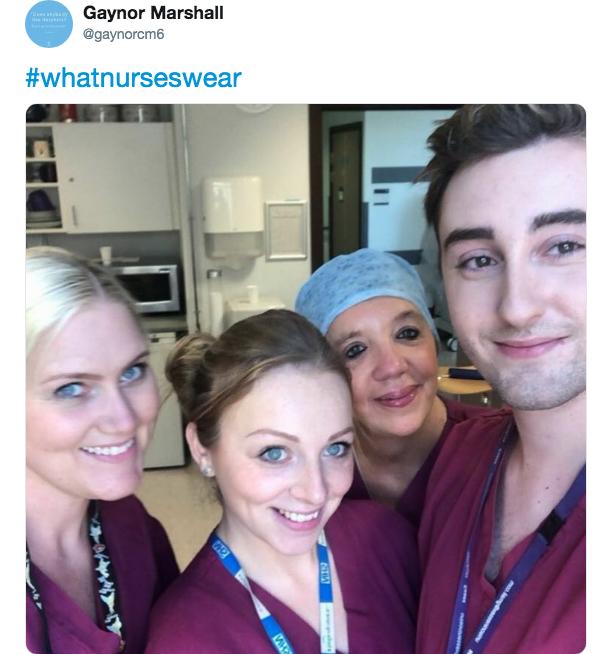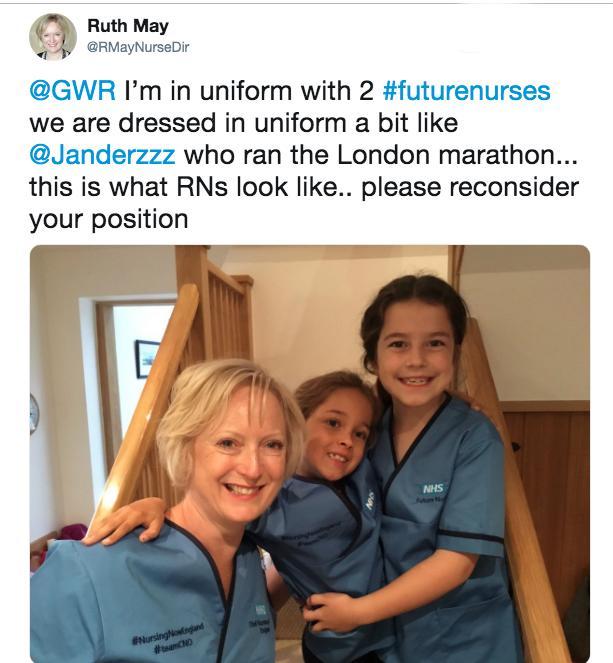 Scrubs of different styles and colors flooded Twitter, to the point where Jessica had a hard time keeping up with the outpouring of love for her and the nursing profession.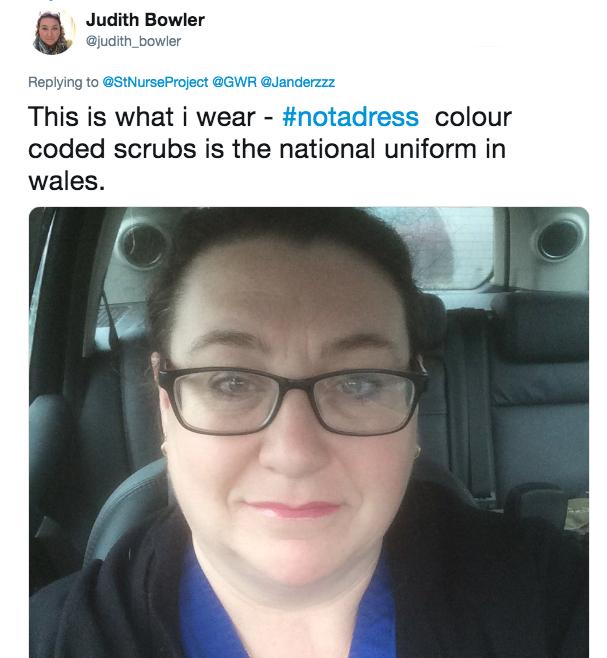 If you go to Twitter and search for the #WhatNursesWear hashtag, you'll see myriad photos of nurses sharing their selfies and photos of their hospital's nursing crew.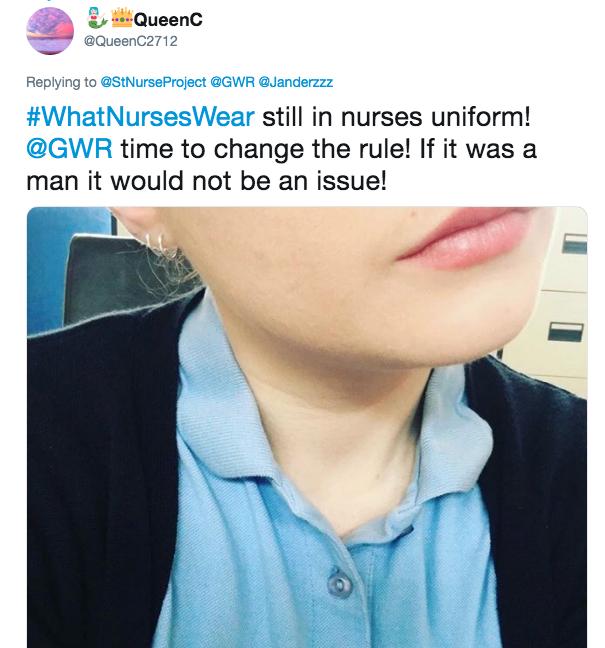 Some of the posts were serious, while others made some pretty great jokes about the ridiculousness of the GWR's ruling. Many pointed out it's been well over 30 years since they were last asked to wear dresses to work.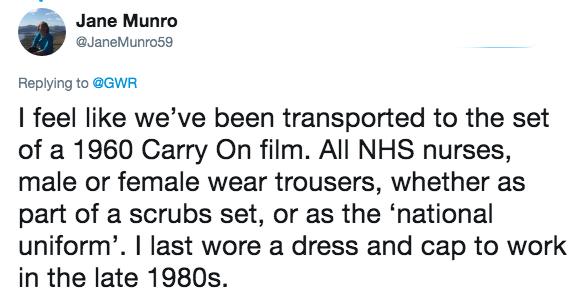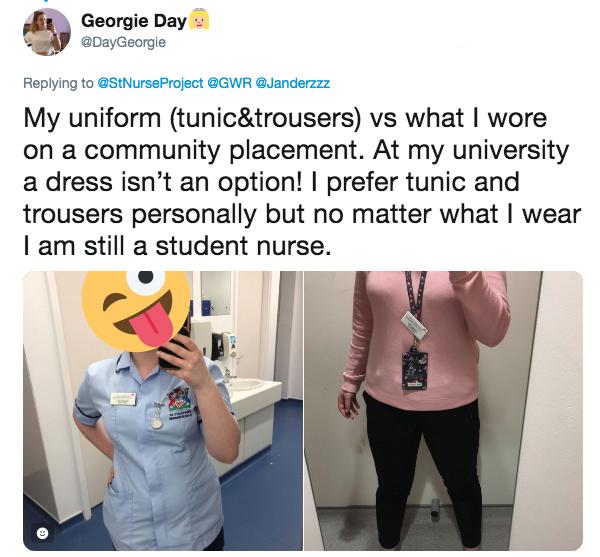 The selfies just kept rolling in — many used Jessica's story to make a stand against gender stereotyping in the workplace.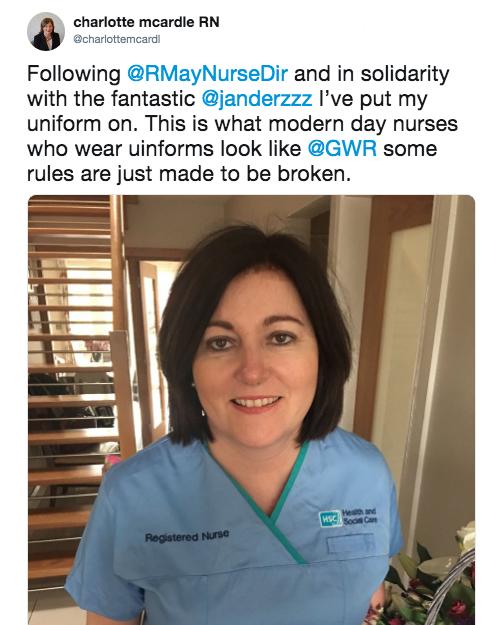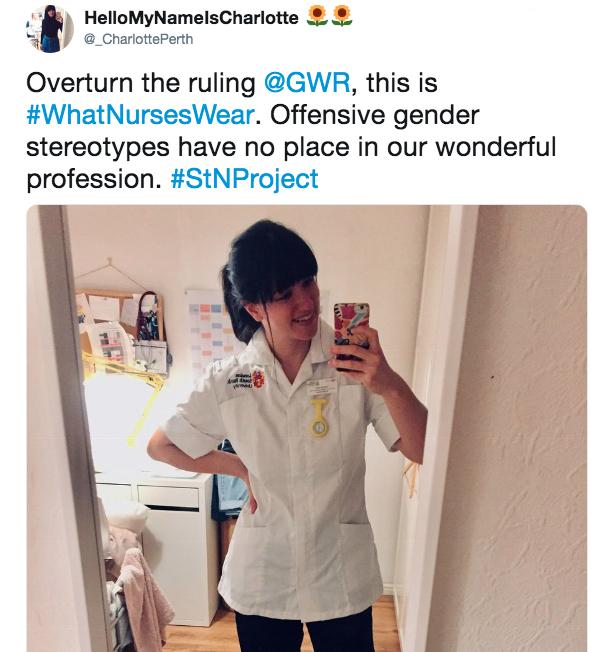 In fact, so many people started talking about Jessica's London Marathon mishap, that the Guinness Book of World Records said that they were going to review their decision. Which got a lot of people jazzed.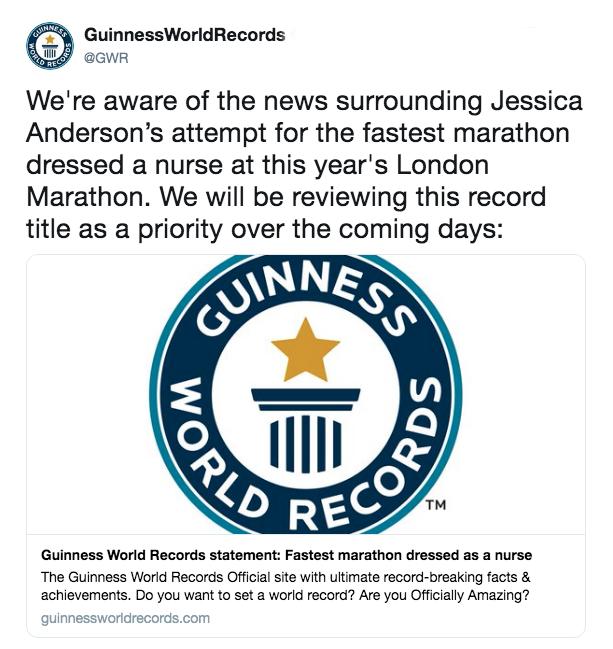 What do you think? Is it silly that an actual nurse wearing what she actually wears on a daily basis would be disqualified for holding a record costume time with her nurse's outfit? Or are people forgetting the "costume" portion of the whole race and that wearing a dress is more difficult than running in some comfy scrubs?