Guy Sends Amazingly Passive Aggressive Note To Neighbors Who Won't Shut Up
Guy asks neighbors to quiet down with amazing note detailing just how much of their conversations he can hear.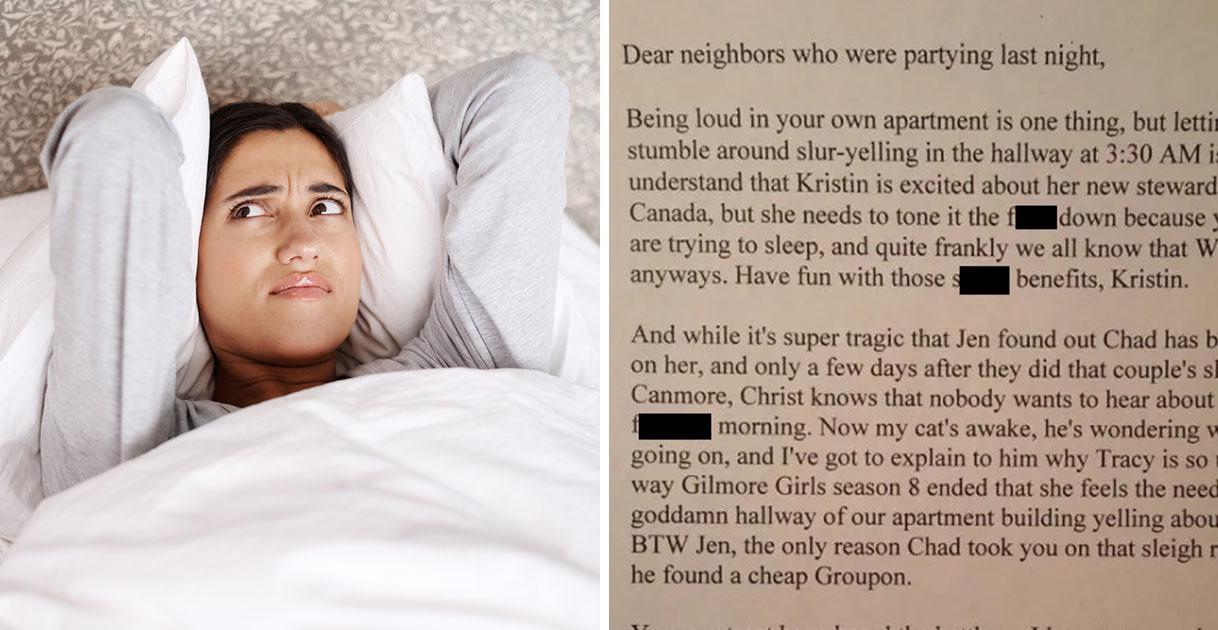 Article continues below advertisement
Reddit user holdthedoor444 recently decided to get his neighbors to quieten up by sharing just how much information he'd learned about them overnight. It seems like it would be quite effective...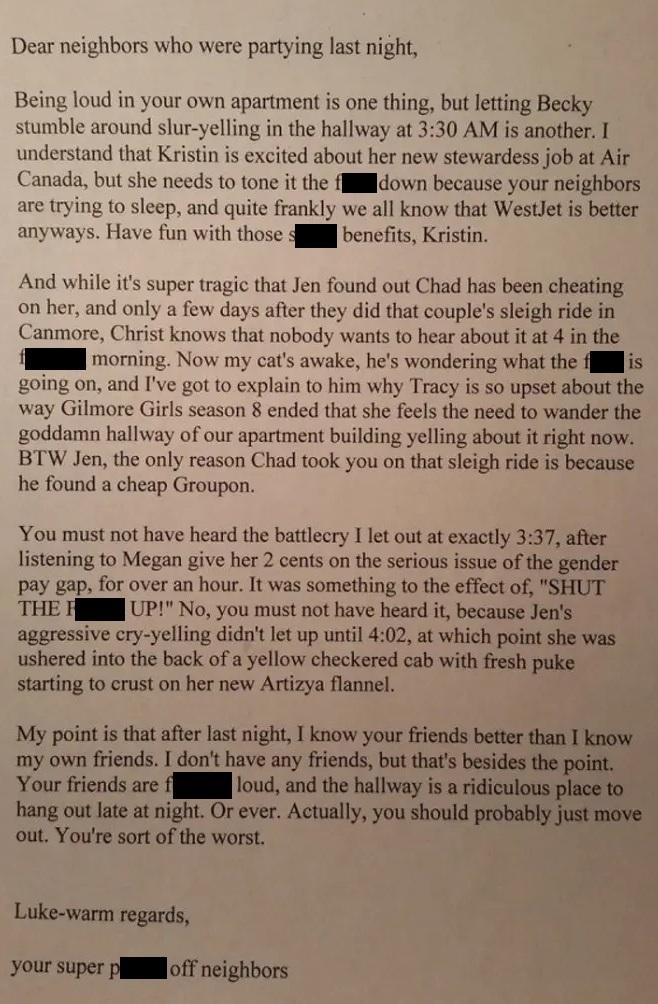 Article continues below advertisement
Holdthedoor444 explained that he'd even got other annoyed neighbors to contribute to the letter.
"A bunch of other neighbors wrote their own 'f--- yous' on the letter today," he wrote in a further comment.
Commenters seemed to love the idea.
"'Sort of the worst' and 'luke-warm regards' got me at the end," one commenter wrote. "Has to be the most polite f--- you I've ever seen."
Article continues below advertisement
Another joked: "We literally bought in the middle of a retirement community of mainly 2nd/vacation homes because it meant we'd be alone in our neighborhood 95% of the time. And the elderly people who live here don't tolerate loud messy people so they self-regulate those people out for us."
This seems like a pretty effective method of getting your noisy neighbours to shut up.