"It's OK to Keep Some Things Private" — Folks Are Roasting This Couple's "Love Surge" Video
Every couple has cute things they do with each other but one duo might have taken it too far with something they call the love surge. Details ahead.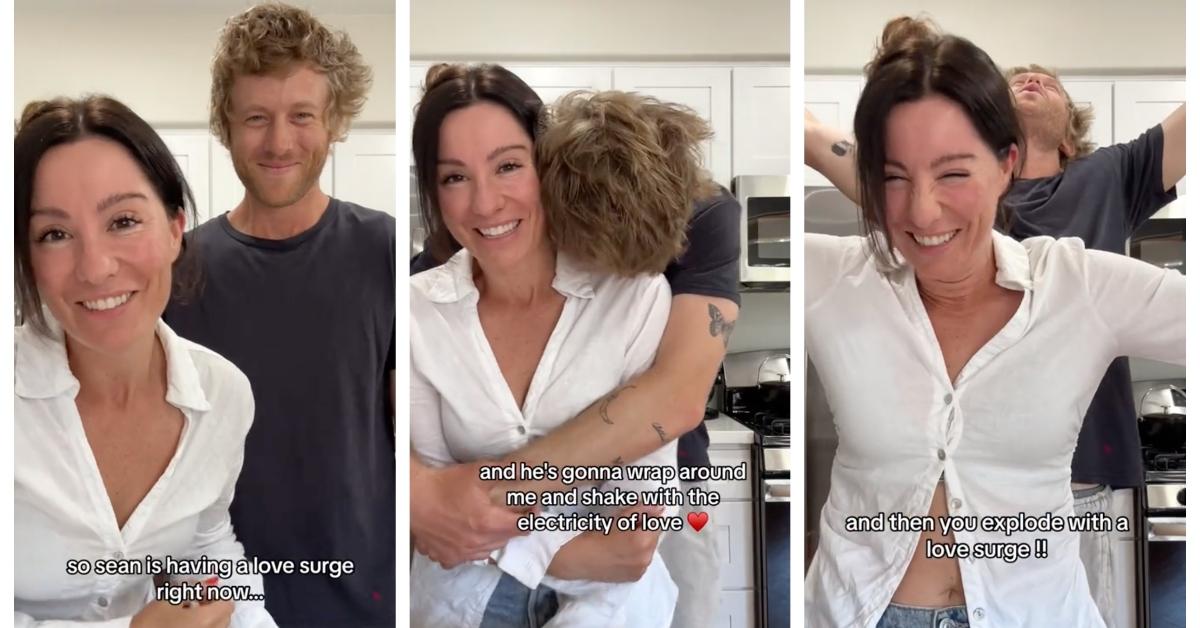 One of the best parts of a relationship is the inside jokes you and your partner create over time. For example, once when my person and I were at a concert I asked a question about something a woman was carrying onto the stage. I thought he said it was a suit goose. In reality she was carrying a suitcase. I need glasses, but now when I can't read something we call it a suit goose riot.
Article continues below advertisement
Sometimes an inside joke is objectively hilarious and other times it's best left locked up in your relationship. When Lilianna Wilde and her partner Sean Kolar invited all of social media into one of their cutesy couple things, the reactions were pretty consistent. Some people felt unwell while others vowed to remain single forever. How about you? Are you ready for a love surge, or are you more of a love purge type?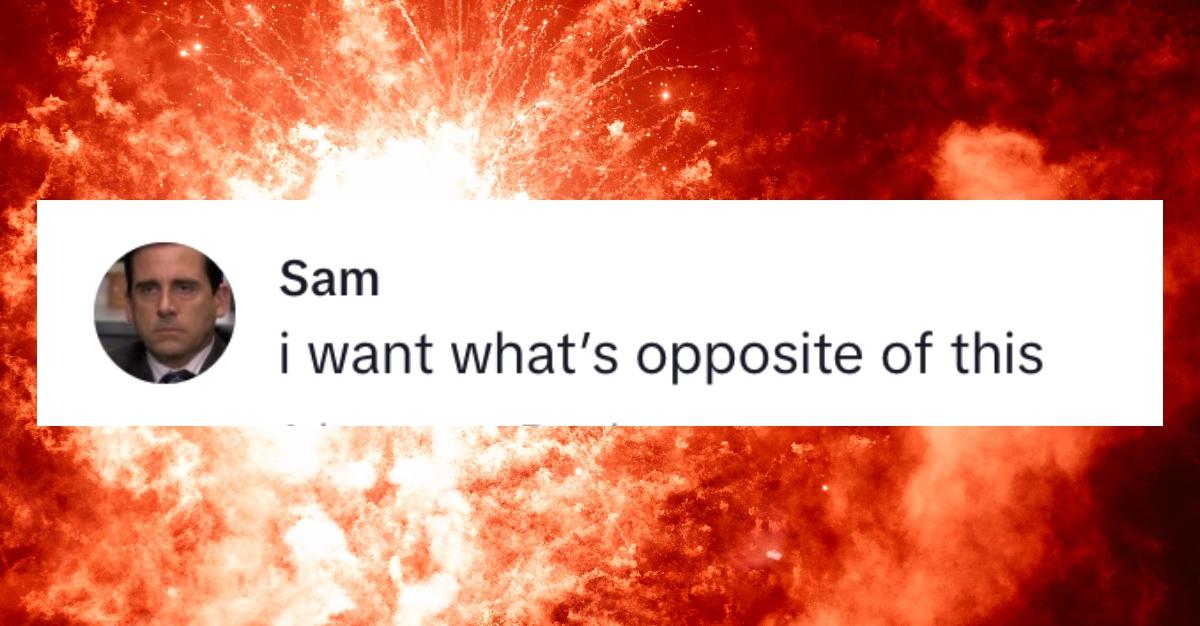 Article continues below advertisement
Are you ready to feel the love surge?
People all over the world join hands, we're on a love surge, a love surge. First and foremost Liliana, who goes by @liliannawilde on TikTok, admits in her video that what she and Sean are about to do is 100 percent cringetastic.
"This is called a love surge," says Liliana as Sean stands behind her, vibrating. If his excited smile slips for even a second, this could immediately become a horror movie.
Article continues below advertisement
So, what in the heck is a love surge? "We do this when one of us has so much love in our limbs that we can't contain it and we feel like we're gonna explode," she explains. You know, I knew of a guy who had so much love he couldn't contain it. His name was Jesus Christ. That's what a cool pastor would say while flipping a chair around so he could sit on it backwards.
Article continues below advertisement
I guess LiIianna and Sean thought it would be a good idea to film Sean in the midst of a love surge, so the world could better understand what it is. Speaking as someone in the world, I don't know what's happening but I do want to snag a priest for an exorcism.
Apparently a love surge is contagious because as Sean wraps his arms around Lilianna, he proceeds to "shake with the electricity of love," until she begins shaking as well. What happens if either of them feels a love surge coming on while operating heavy machinery? This should come with a warning label.
Article continues below advertisement
It finally ends with both Lilianna and Sean "exploding with a love surge" and I'm left feeling like I need a cigarette. Seriously, didn't I see something like this in Basic Instinct? Despite the harsh overhead lighting, this is very intimate and I'm now wondering if I should have stayed in the "room."
Article continues below advertisement
"I feel so much better," says Seans. "And that's the love surge," replies Lilianna while patting Sean on his head. Seriously though, the love surge feels like it should be a new kink. There is nothing wrong with a kink as long as it's consensual.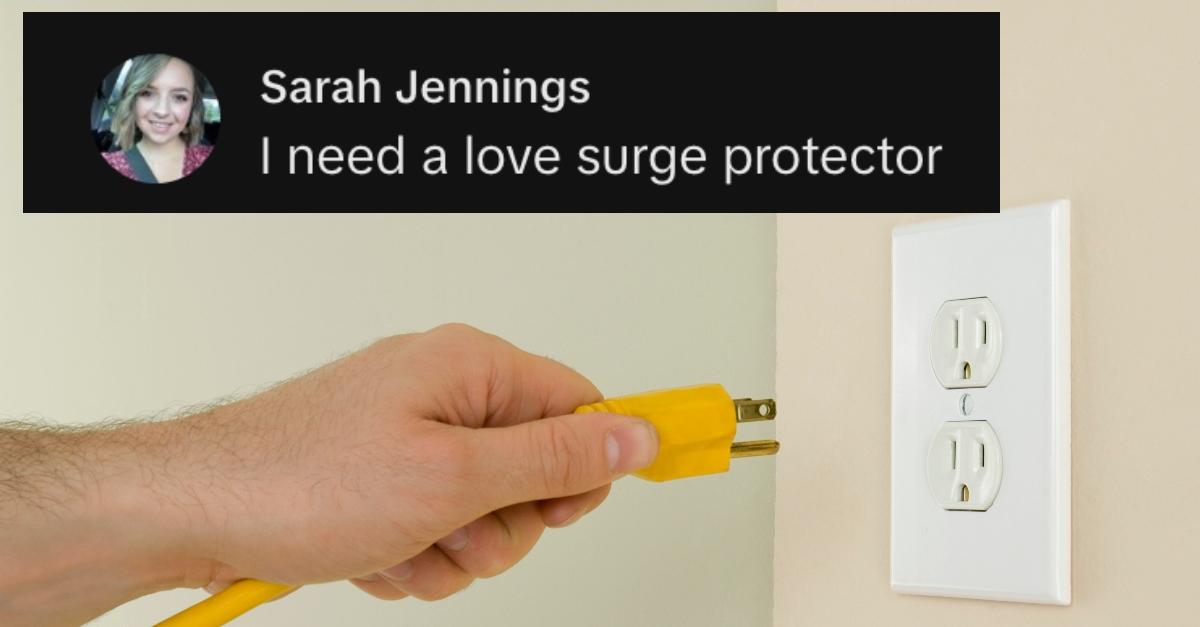 Article continues below advertisement
The replies to this video are (mostly) perfect.
"I need a love surge protector," said a user named Sarah Jennings. With over 46,000 likes, that has to be one of the best replies on a TikTok video. Do they have an awards show? Someone create the TikTokies.
Some folks, like a woman named Katie, were very clear about what would happen if the love surge entered the chat of her relationship. "This video made me consider breaking up with my boyfriend just to make sure I never risk experiencing a love surge," she commented. Maybe there's a cream for this?
"It's OK to keep some things private," someone else wrote.
Article continues below advertisement
In a subsequent TikTok, Lilianna embraced how horrified people were by the love surge. In it she shares that Sean has been out of town for two weeks and she hasn't had a place to put her love surges. "I warned you that it was cringe, and you stayed," she says in the video. "Guess who I'm gonna love surge now? You." She proceeds to shake her cell phone, thus transferring her electricity of love. "I hope I ruined your day," Lilianna says while laughing. The opposite is true! I'm ready to love surge right back.
Article continues below advertisement
Some of the reactions to this video, however, went too far.
In another follow-up TikTok, Lilianna posted a video in which she addressed some of the more hurtful comments. She explained that she can "take a joke and laugh at myself" and thought a lot of the stitches and duets to her original video were very funny — however, some commenters took it a bit too far in wishing serious harm against her.
After specifying some of the more hateful and disturbing comments she got, she said through tears: "I think a lot of times people type something online and then they don't see the result of it, but this is the result."