Country Music Star Luke Combs and His Wife Nicole Will Soon Be a Family of Four!
Country music star Luke Combs takes a lot of inspiration for his music from his wife Nicole Hocking. How did they meet? Here's the scoop on their marriage.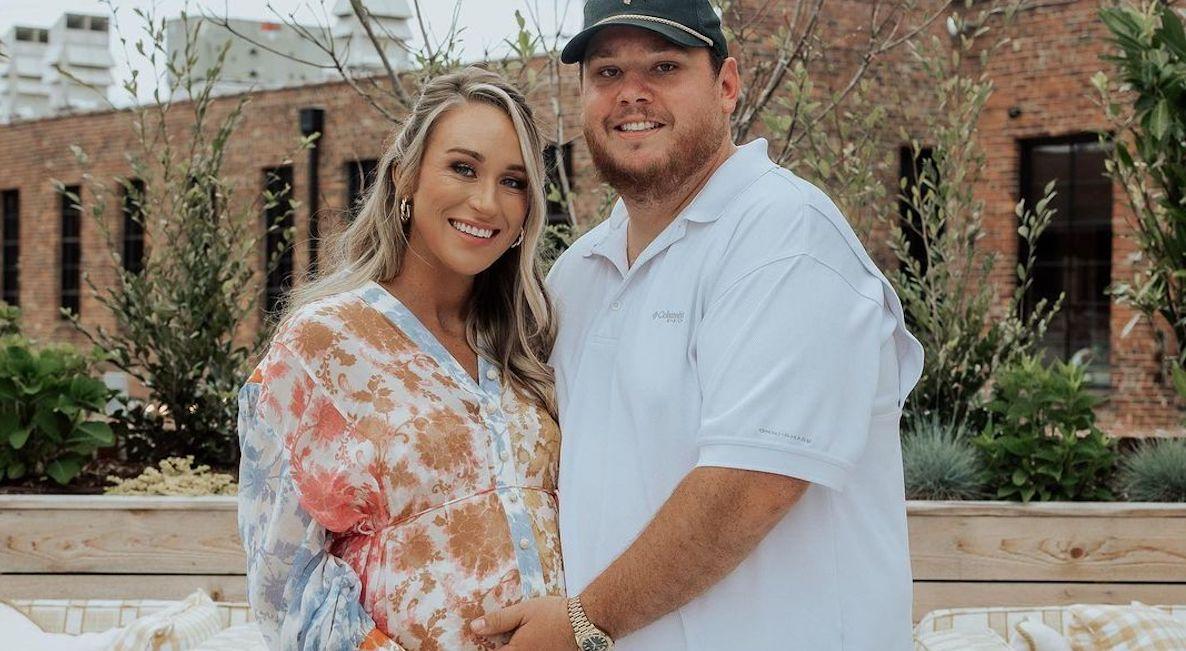 Country music star Luke Combs has won countless country music awards, but his biggest prize is his wife!
The "Beautiful Crazy" singer tied the knot in 2020, but after creating a trilogy of songs centered around his partner, fans want to know more about their relationship.
Article continues below advertisement
So, how did Luke and his wife Nicole Hocking meet? And did they really get married in a hurricane?
Read on for everything we know about Luke Combs' wife, their kids, and how she's continued to inspire his music.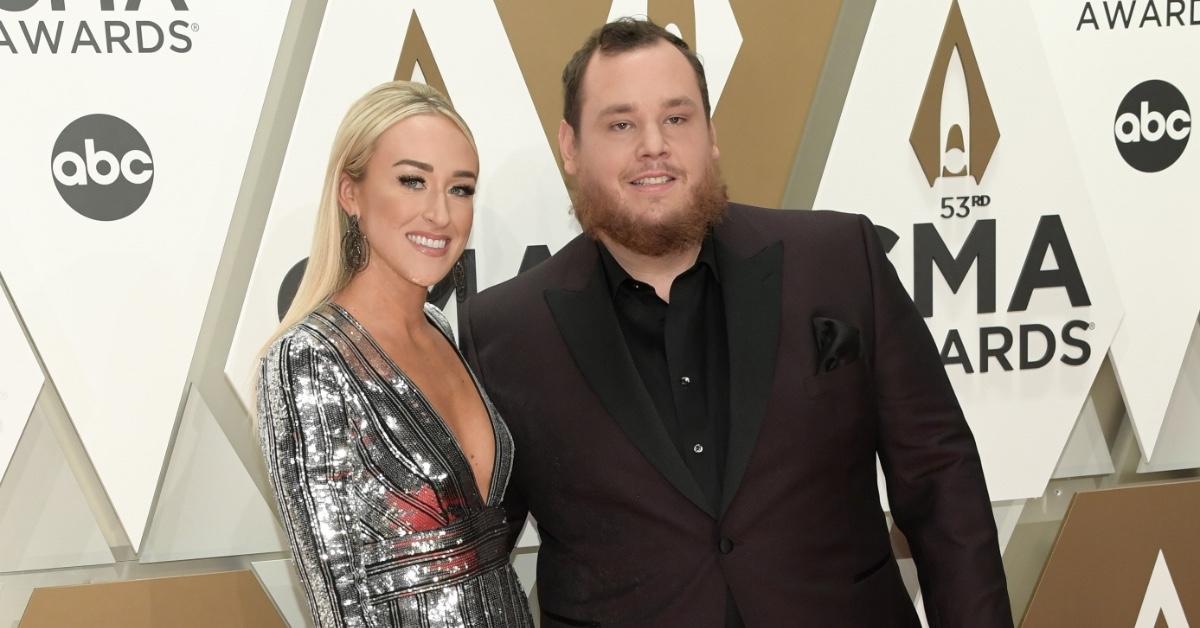 Article continues below advertisement
Who is Luke Combs' wife? He married Nicole Hocking in 2020.
According to Parade, it was Nicole's job that brought her and Luke together. Nicole has been working for Broadcast Music Inc. as a recruiting coordinator. The pair had mutual friends and were dating other people when they first met, but slowly began to grow together.
Luke wrote his first song about her, "Beautiful Crazy," before they even started dating officially!
"I'm not much of a ladies' man," he said. "But I was pretty proud of this one. I had written it, maybe two days before [I played it for her]." The pair officially started dating in 2016.
At a singer-songwriter festival in Florida, Nicole happened to be in attendance with a group of friends and spotted Luke alone on the street. Nicole invited Luke to join them, and the rest is history.
Article continues below advertisement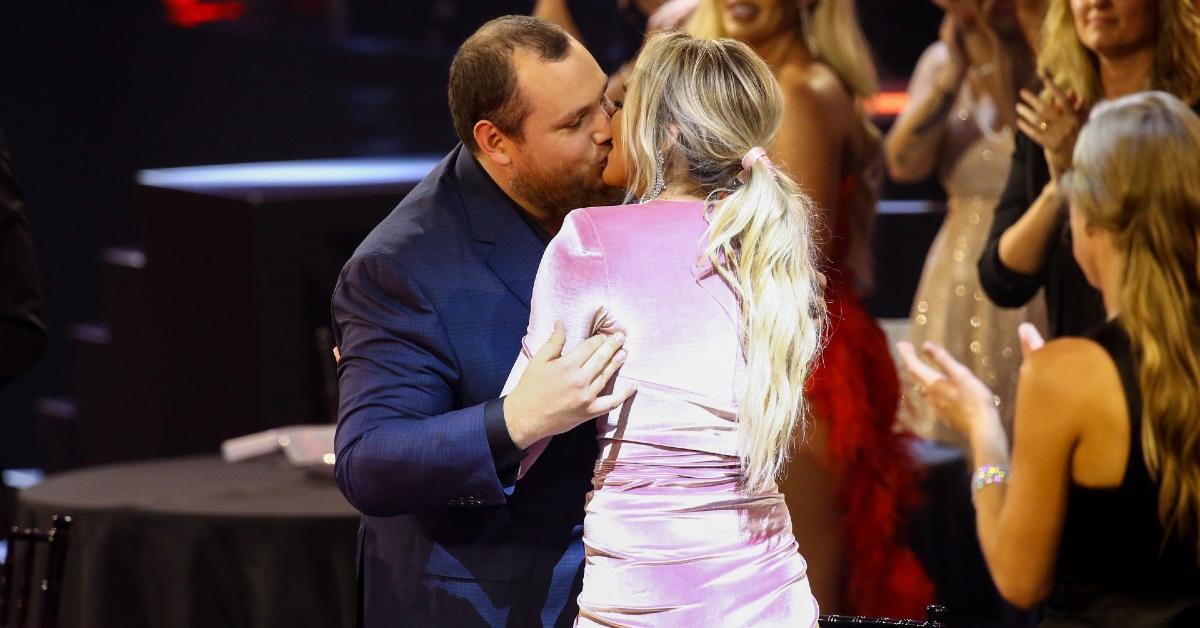 Luke did admit that in the beginning, he could see why people assumed their relationship wouldn't work. His career was just getting off the ground in 2016, while Nicole had graduated college with a degree in civil engineering. However, when Luke's music career began to skyrocket, Nicole took two years off work to support him.
"I stayed home for two years pretty much as his career was growing and growing, and I wanted to be there for all those first moments," she said.
Article continues below advertisement
Although their engagement was a little rushed — he proposed on their kitchen floor — their wedding ceremony was filled with excitement. The couple got married with the threat of a hurricane on Aug. 1, 2020. Despite the potentially dangerous weather, Luke and Nicole looked gorgeous. In an Instagram photo documenting the occasion, Luke wrote, "Yesterday was the best day of my life. I got to marry my best friend. I love you Nicole, here's to forever."
Luke and Nicole welcomed their first child, Tex, in 2022 — and are now expecting baby No. 2!
Luke and Nicole shared the exciting baby news on Instagram, captioning a reel of themselves and their son, Tex Lawrence wearing a big brother onesie, "Joining the 2 under 2 club! Baby boy #2 coming this September!!"
Article continues below advertisement
Luke went on to add, "I would have the audio turned on for this post if I was y'all…" as he also previewed his new song, "Take You With Me," from his latest album "Gettin' Old."
Luke and Nicole welcomed their first child, Tex, back in June 2022 on Father's Day. "Welp he decided that Father's Day would be a good time to show up. I couldn't agree more," Luke wrote at the time.
Now, we wonder if an expecting Nicole and Tex will be joining Luke on his upcoming 2023 world tour — including stops in New Zealand and Australia.
As expected, Luke will have most of September off to welcome his newest bundle of joy!