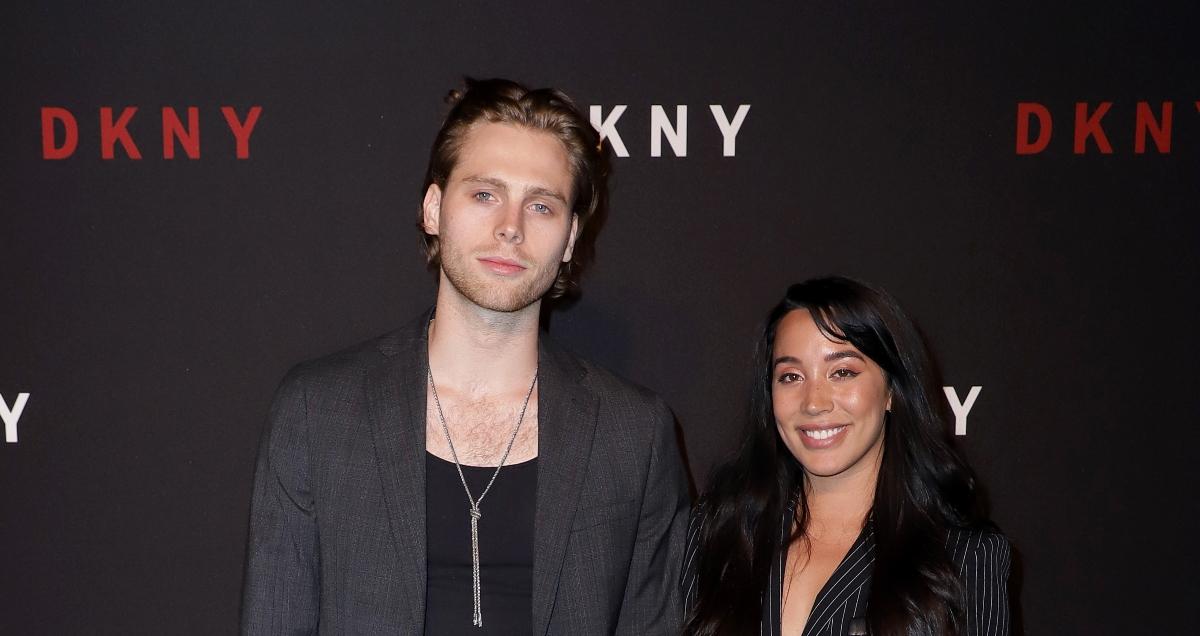 Here's Why Fans Think Luke Hemmings and Sierra Deaton Are Married
Is Luke Hemmings married? We know that he proposed to girlfriend Sierra Deaton last year, but now fans think they have already tied the knot.
Last summer, 5 Seconds of Summer frontman Luke Hemmings publically announced that he had popped the question to his long-time girlfriend and X-Factor winner Sierra Deaton. The pair were first romantically linked in 2018 and disclosed that the proposal had taken place a while before they publicized the big news.
Article continues below advertisement
In an Instagram post featuring a series of lovestruck images of the happy couple (with Sierra rocking a stunning pear-shaped diamond ring), Luke wrote, "With shaking hands but a full heart I proposed to my best friend earlier this year. I love you Thao, and I can't imagine my life without you." Sierra commented on the photo, saying, "It was fun keeping this a secret for so long, but my heart is nearly bursting at the seams. Can't wait for forever."
Article continues below advertisement
Now the 5SOS singer has sparked speculation that he and Sierra may have already exchanged vows, keeping up the tradition of keeping happy news a secret for a while before sharing it with the public. Keep scrolling to find out why many are convinced that they secretly got married.
Did Luke Hemmings secretly get married to Sierra Deaton?
On Feb. 20, the Aussie star posted a video of him on TikTok singing a cover of the song "Little Do You Know," which was written by Sierra along with Toby Gad, Ruth-Anne Cunningham, and Ali Tamposi. For those who don't know, this song became quite popular when Sierra was half of the Florida-based duo Alex & Sierra. In the video, as Luke is singing, the puzzling caption "When you marry the girl that wrote this banger" appears.
Article continues below advertisement
As fans realized what they read, they instantly took to the comments to speculate about whether Luke and Sierra had tied the knot. One fan in the TikTok comment section wrote, "Take a step back there … MARRIED!!!!!!" and another commented, "The guys in 5SOS need to stop surprising us with this getting married news. I'm emotional".
In January of 2022, Luke's fellow bandmate lead guitarist Michael Clifford announced that he and his girlfriend Crystal Leigh became husband and wife a year ago.
Article continues below advertisement
According to People Magazine, Michael and Crystal didn't want to put off their 2021 wedding due to the COVID-19 pandemic, so they said their "I Do's" in a secret, private wedding ceremony on Jan. 11, 2021, which was their fifth dating anniversary.
Luke and Sierra's fans have also taken to Twitter, wondering if the two are husband and wife. One person trying to figure out what their new last names could look like tweeted, "Sierra Hemmings? Luke Deaton? Sierra Deaton-Hemmings? Luke Hemmings-Deaton?"
Another who believes that the singers are married wanted to share their excitement and wrote, "This man is married, and I'm crying happy tears." Neither of the stars has publicly addressed whether they tied the knot. However, the internet is buzzing about Luke's cryptic message. Either way, we're ecstatic for the lovebirds! Hopefully, the couple won't keep everyone guessing for too long.