In Episode 7 of 'House of the Dragon,' Aemond Spoke Some Confusing High Valyrian
Prince Aemond used the phrase "Lykiri" repeatedly in Episode 7 of 'House of the Dragon,' but what does the phrase actually mean in Valyrian?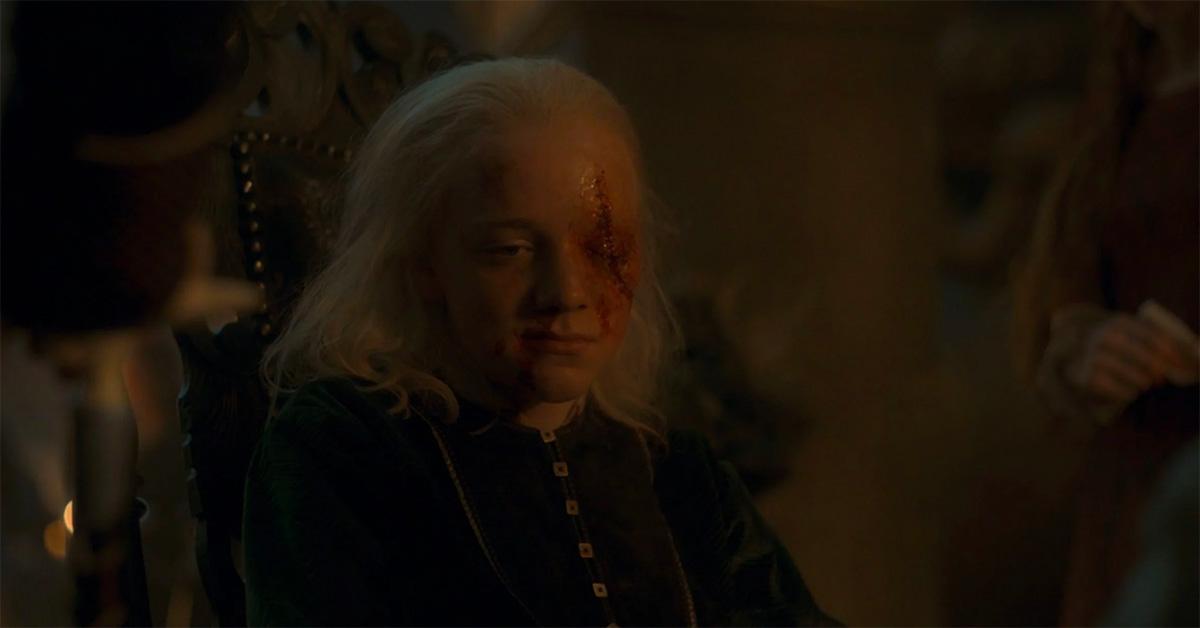 Spoiler alert: This article contains spoilers for House of the Dragon Episode 7.
From the outset, the promise of House of the Dragon was that we would see plenty of dragons, and in Episode 7, we finally got to see one be claimed. The inciting conflict of the episode comes when Prince Aemond sneaks out in the middle of the night to claim Vhagar, the biggest dragon in the world. In doing so, he speaks quite a bit of Valyrian and left many people confused about what he was saying.
Article continues below advertisement
What does "lykiri" mean in Valyrian?
Because both the Targaryens and their dragons are originally from Old Valyria, the dragons are trained to respond to commands in that tongue. As a result, when Aemond claims Vhagar, he does so using Valyrian commands. One in particular that caught many viewers' attention was "lykiri," which apparently translates to something like "calm" or "calm down."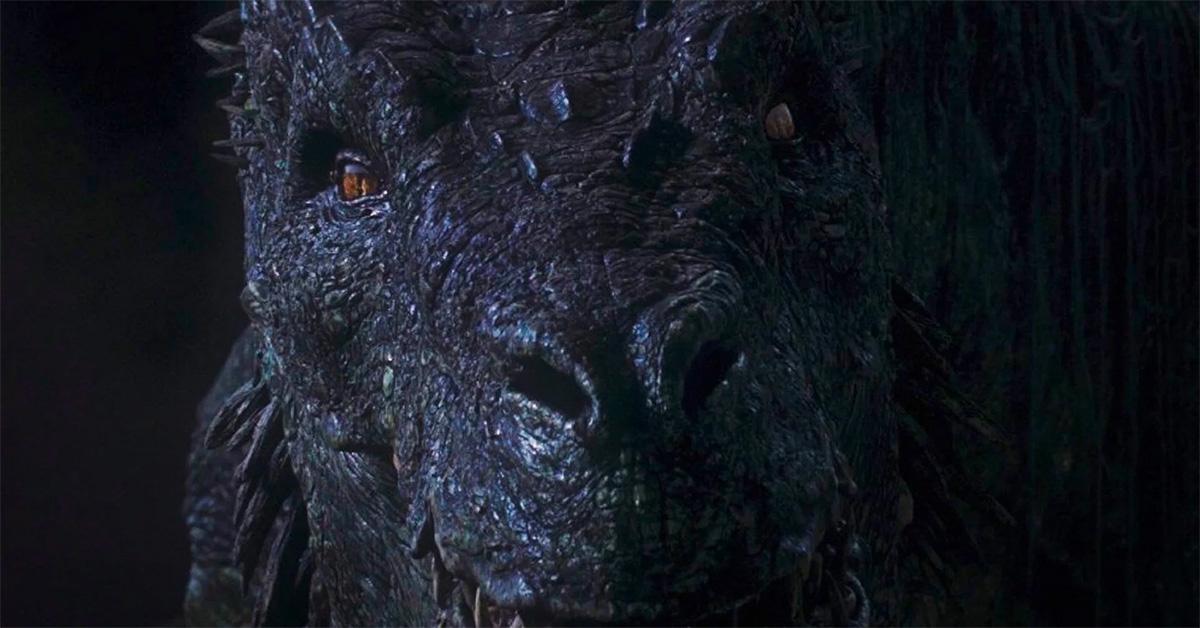 Article continues below advertisement
It would make sense for this type of command to be at the center of Aemond's incantation, as it encourages Vhagar to see Aemond as friendly, and as someone who knows how to speak to him. Vhagar is about 1000 times larger than Aemond, too, so if Aemond hopes to have mastery over the beast, he's going to need to ensure that the dragon remains calm.
What do "dohaeris" and "soves" mean in Valyrian?
In addition to "lykiri," Aemond also said "dohaeris" and "soves" as he attempted to claim Vhagar. Both of those words are also common in the claiming of dragons, and for understandable reasons. We've actually seen the word "dohaeris" before as part of the phrase "valar dohaeris," which means "all men must serve." In breaking it apart, you might discover that "dohaeris" means serve, a word that would certainly be useful in dragon taming.
Article continues below advertisement
As for "soves," that phrase translates to "fly," another extra important element of dragon-riding. After all, the reason that dragons are so powerful and so feared is that they can fly and rain fire down on their enemies from above. If you can't get your dragon to fly, he suddenly becomes much less useful.
Article continues below advertisement
Vhagar is a powerful ally.
Because he's so large, Aemond's decision to claim Vhagar is going to have major implications for the coming conflict in House of the Dragon. Without getting into spoiler territory, it seems pretty evident that a conflict is brewing between Queen Alicent and Rhaenyra Targaryen. The fighting has largely been in the background while King Viserys remains on the throne, but when he dies, all hell may break loose.
Given that coming conflict, the respective sides have already begun to build out their teams, including through strategic alliances and by assembling dragons. Aemond may not have known that was what he was doing, but having Vhagar is sure to be a major boon to Queen Alicent's chances.
There are still three episodes left in House of the Dragon's first season and time for plenty more Valyrian and intrigue. When the war does come, though, we'll likely get to see plenty of dragon on dragon action.