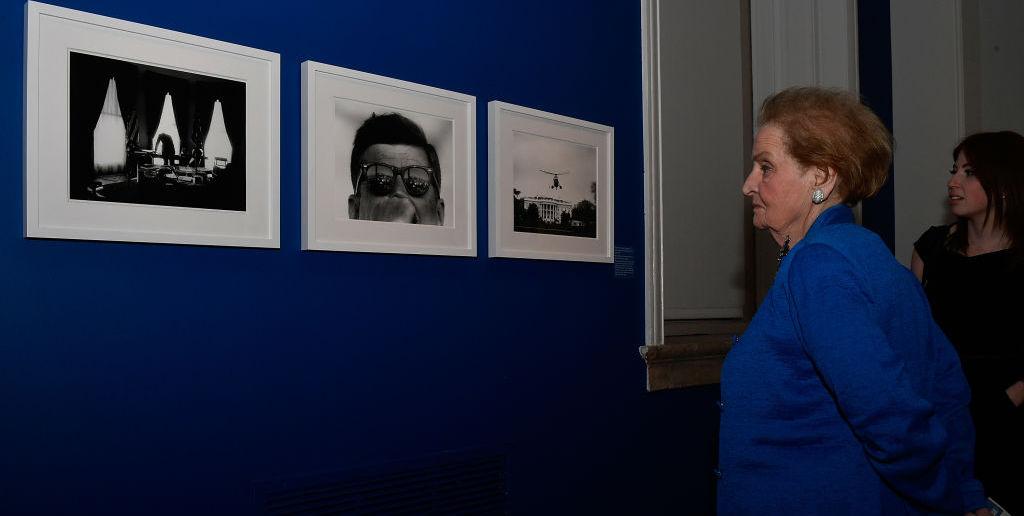 Madeleine Albright, the First Female Secretary of State, Passed Away at 84
Former U.S. Secretary of State and the first woman to hold the position, Madeleine Albright has passed away, according to a statement from her family. The U.S. politician served her country in office for years, working primarily with the Democrat party. Women's History Month was made to honor women like her. What was Secretary Madeleine Albright's cause of death?
Article continues below advertisement
What was Madeleine Albright's cause of death? The former U.S. Secretary of State died at 84.
Former Secretary of State Madeleine Albright reportedly passed away at age 84. According to a statement from her family, her cause of death was cancer. No additional details were provided, and it seems the details of her cancer diagnosis were kept private by her and her family.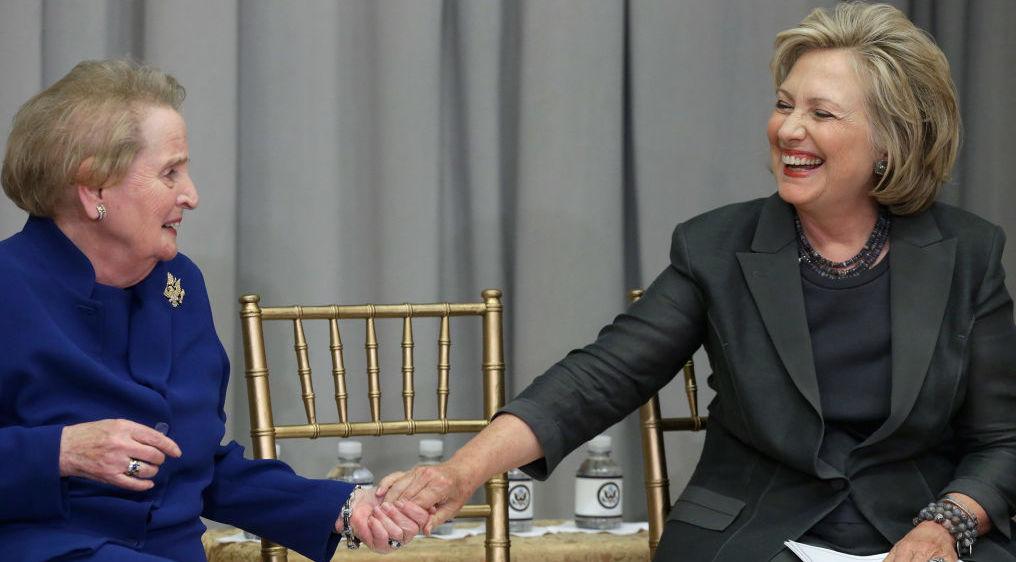 Article continues below advertisement
"We are heartbroken to announce that Dr. Madeleine K. Albright, the 64th U.S. Secretary of State and the first woman to hold that position, passed away earlier today," her family said in a statement posted to her official Twitter account. "The cause was cancer. She was surrounded by family and friends. We have lost a loving mother, grandmother sister, aunt, and friend."
Her family went on to applaud the former secretary's many accomplishments, like receiving the Presidential Medal of Freedom in 2012.
"A tireless champion of democracy and human rights, she was at the time of her death a professor at Georgetown University's School of Foreign Service, chair of the Albright Stonebridge Group, part of Dentons Global Advisors, chair of Albright Capital Management, president of the Harry S. Truman Scholarship Foundation, chair of the National Democratic Institute, chair of the U.S. Defense Policy Board and an author. She founded the Albright Institute for Global Affairs at Wellesley College, served as a lifetime trustee of The Aspen Institute, and was a member of the chapter of the Washington the National Cathedral," the statement concluded.
Article continues below advertisement
Madeleine Albright had a long history serving the Democrat party.
Secretary Albright had a long history in politics, being born in Czechoslovakia and fleeing to the U.S. in 1948 after the Communist coup in Yugoslavia. She earned her U.S. citizenship in 1957, with her first foray into politics being when she was the chief legislative assistant to the late Democrat Senator Edmund Muskie from 1976 to 1978.
Following her tenure there, she was a White House staff member for former President Jimmy Carter from 1978 to 1981.
Article continues below advertisement
Before Secretary Albright was nominated to former President Clinton's staff, she was appointed the ambassador to the United Nations in 1993 by the president.
Bill and Hillary Clinton called the former secretary "one of the finest Secretaries of State, an outstanding UN Ambassador, a brilliant professor, and an extraordinary human being," in a statement following her passing.
"As a child in war-torn Europe, Madeleine and her family were twice forced to flee their home," the Clinton family said in their statement. "When the end of the Cold War ushered in a new era of global interdependence, she became America's voice at the UN, then took the helm at the State Department, where she was a passionate force for freedom, democracy, and human rights."
The current U.S. ambassador to the U.N., Linda Thomas-Greenfield, called her "a trailblazer and a luminary," per NPR.