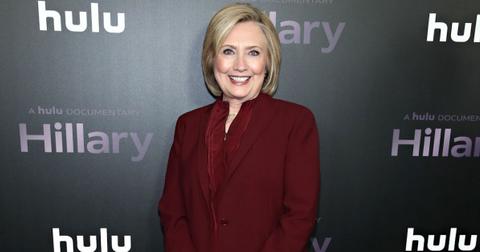 We Don't Know Where Hillary Clinton Was During John Lewis' Funeral, but We Have an Idea
By Lizzy Rosenberg

Jul. 30 2020, Published 4:31 p.m. ET
On Thursday, July 30, the funeral for civil rights icon, Rep. John Lewis, took place in Atlanta, Ga. Several politicians attended and spoke, including former U.S. presidents Barack Obama, Bill Clinton, and George W. Bush. Many live-streaming the funeral from their homes, however, noticed that former first lady and Democratic presidential candidate, Hillary Clinton, was not in attendance.
Article continues below advertisement
Where is Hillary Clinton now? Why didn't she attend John Lewis' funeral? Here's what we know regarding the feminist icon's whereabouts during this devastating yet truly monumental event.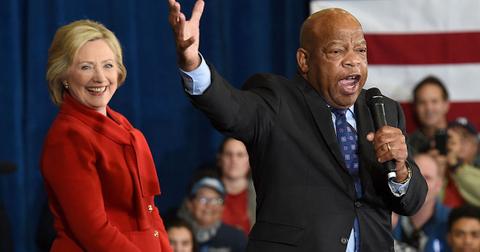 Article continues below advertisement
John Lewis was close with the Clintons, so many were surprised Hillary wasn't at his funeral.
On Friday, July 17, when news first broke that John Lewis had lost his life to pancreatic cancer, the Clinton Foundation released a heartfelt statement saying he was truly beloved and an inspiration to both Hillary and Bill, and that they were "blessed by his friendship, support, and wise counsel." The day after he passed away, Hillary also posted her own statement to Instagram, calling Lewis "the truest kind of patriot."
Article continues below advertisement
There is most likely a valid reason Hillary didn't attend Lewis' ceremony, whether it was related to social distancing anxieties during the pandemic, if she had a family emergency, or if it was for other health reasons. Day-of, she posted to Instagram about voting by mail, and to Twitter about Trump being unable to postpone the election, but otherwise, she didn't acknowledge her lack of attendance.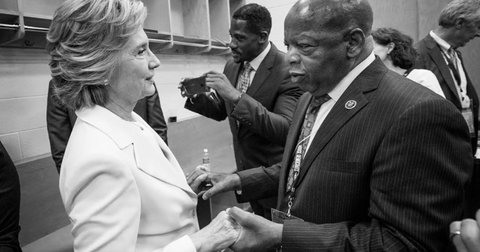 Article continues below advertisement
Hillary's appearance on 'The Hollywood Reporter's podcast, 'Awards Chatter,' may have revealed her adamance to social distance.
Although it hasn't been confirmed where Hillary was during Lewis' funeral, it was confirmed that she still lives in her Chappaqua home, where she seems to be adamantly social distancing. She took a teleconference call with the Awards Chatter podcast from there in early July, according to The Hollywood Reporter, and she expressed her disappointment that she's been "on the sidelines" during the Black Lives Matter movement, and amid campaigning season.
"But I'm trying — through speaking out, and raising money for groups and candidates, and doing everything I can — to stay as involved as possible, even at a distance," she said, which may imply that she is rigid about social distancing during the pandemic.
Article continues below advertisement
Whether her strict at-home advocacy is due to her age, or simply anxiety, it sounds like the former first lady is steadfast about staying home, which may be where she was during the funeral. Apparently, according to The Washington Post, Jimmy Carter did the same.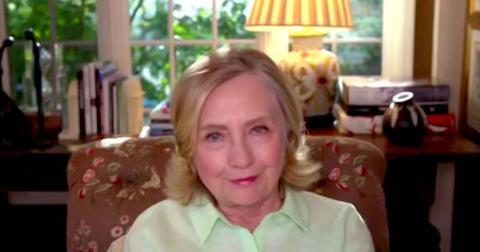 Hillary's location on the day of John Lewis' funeral is still ambiguous, but it seems like the former first lady may have felt unsafe leaving the house during a pandemic. And while paying respects is important, we respect her decision during these trying times.