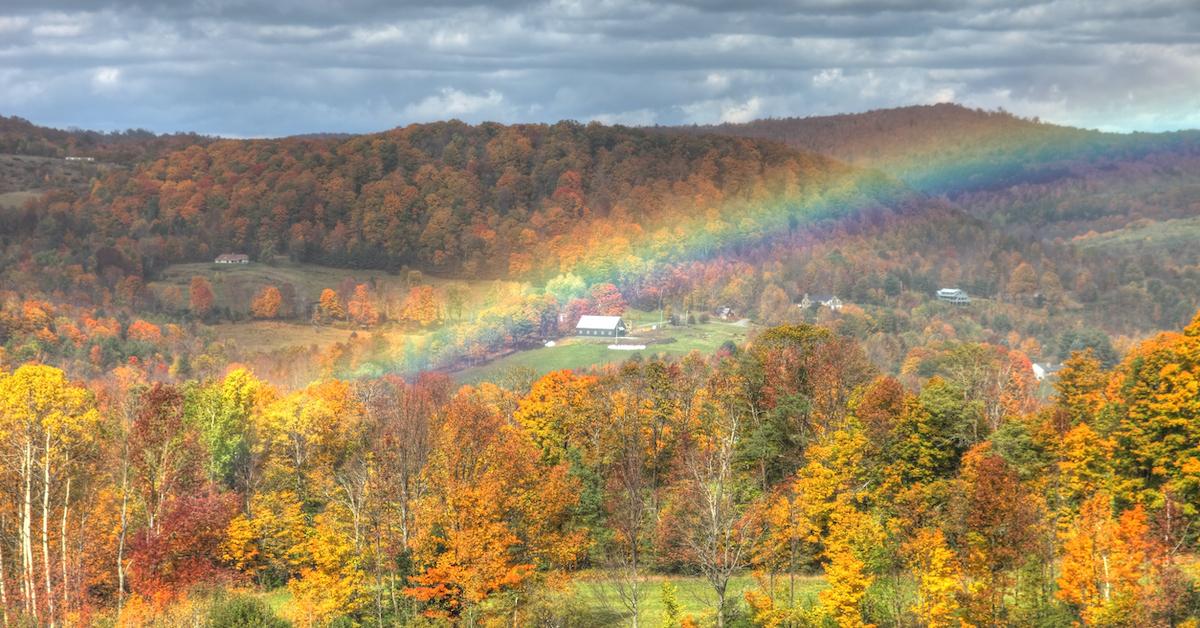 What's Going on With Popular and Problematic Instagram Account Queer Appalachia?
Following the early August exposé on the wildly popular Instagram account, @QueerAppalachia, here's a recap on the main players, including Mamone.
What with all the changes and controversies surrounding the Queer Appalachia Instagram page, which has amassed nearly 300k followers, we figured it was time for a little recap.
Article continues below advertisement
On Aug. 3, Emma C. Eisenberg wrote an investigative report for the Washington Post, regarding the mishandling of donations by the popular Instagram account that featured the stories of LGBTQ+ people from rural areas and the South.
Keep reading for everything you need to know about Queer Appalachia, its founder, Mamone, and what's happening to the brand today.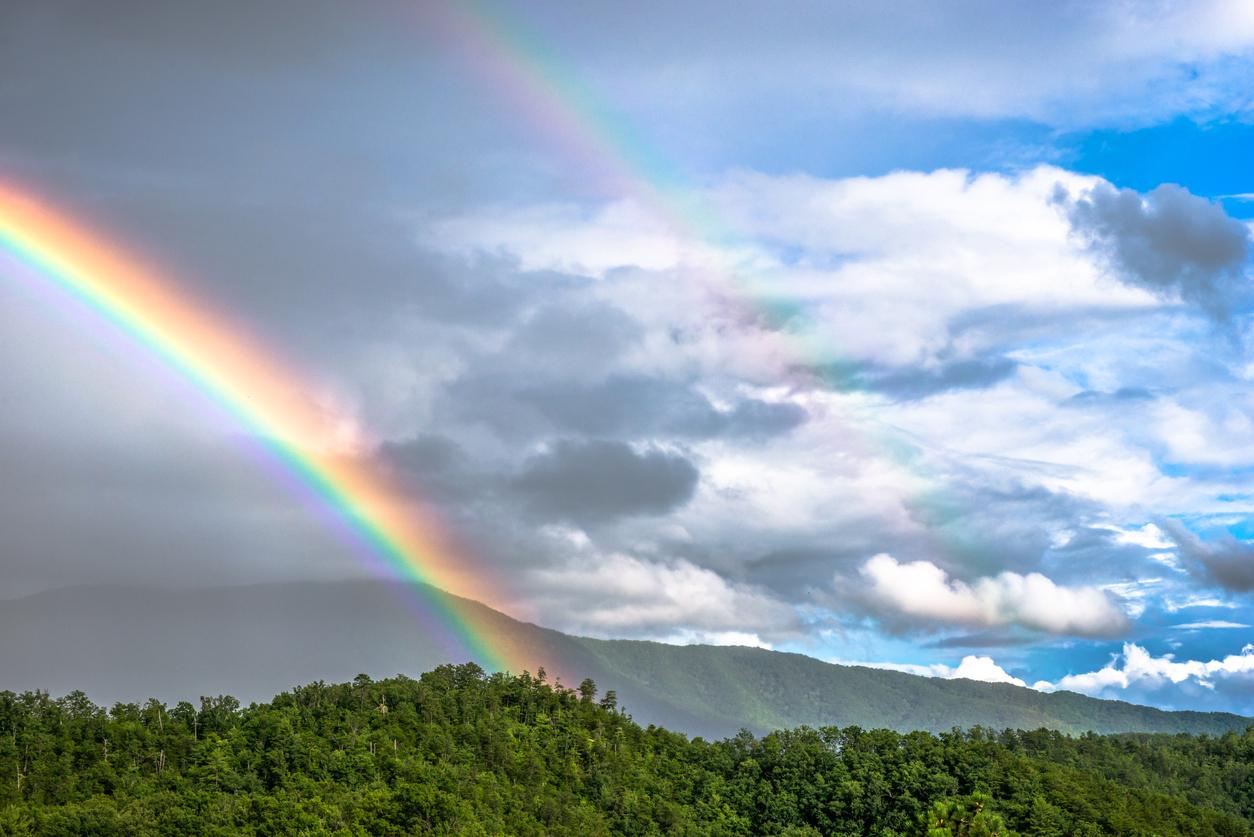 Article continues below advertisement
What happened with the Queer Appalachia account?
Queer Appalachia's Instagram account started in 2016 and grew a huge following for its "celebration of queer voices and identities." The social media account shared pro-trans and leftist memes and let followers in on rural life.
Given the dearth of Appalachian representation in the mainstream media, the rise of QA's social following was more welcome than surprising. Shortly after it started, the group's founder, previously known as Gina Mamone, who now only goes by their last name, Mamone, used the account's increasing popularity to begin to collect money from its followers to support social initiatives in the Appalachian region.
Article continues below advertisement
As the Washington Post exposé puts it, "The project clearly aspired not just to chronicle the experiences of queer people in Appalachia, but to fix many of the problems it was identifying. Fixes that required money."
Over the course of the past four years, Mamone and the Queer Appalachia account, which is not a registered nonprofit organization, have raised funds through inauthentic claims (like asking followers for Harm Reduction supply donations when their cabinets were "full of donated supplies") and highly opaque means (like never updating followers about how much money was raised or where the money was sent).
Article continues below advertisement
Who is Mamone?
In fact, former volunteer Leo, who spoke to Washington Post for the piece, claimed that shortly after Queer Appalachia was awarded a $300,000 grant, Mamone "drove up to the meeting in a new truck, completely with 'every bell and whistle'."
"I just thought it was such a f--- you to all of the people, the poor and working-class people who had given their money [to Queer Appalachia] without really understanding or knowing where it was going," he said.
Article continues below advertisement
Mamone, a West Virginia-based artist, started QA as an art-driven zine before it evolved into the alleged mutual aid collaborative it claimed to be. They also started Riot Grrrl Ink, which called itself the "the largest queer record label in the world" (and coaxed artists to work with them under the guise of bringing them onto the label) despite the fact that the label is to this day not credited "as producing any albums or songs."
With regards to QA, Mamone said "the Instagram alone gets about 10,000 DMs a day," in an interview with Esquire from earlier this summer. "We don't even have enough money to pay people to do it ethically," they continued. Two short months after the Esquire profile, that claim makes increasingly more sense.
Article continues below advertisement
What's happening with Queer Appalachia now?
All of this is background for what happened when the Washington Post article dropped on Aug. 3. That day, Mamone took to social media to post a series of "thinly veiled attempts at deflection and misdirection," according to followers.
Article continues below advertisement
One commented, "Mamone, I think you should start identifying yourself in your statements so that people are clear that although QA has leveraged the artwork / visions / skills and words of a wide group of artists, the initiative is essentially you and your partner. And each of these egregious lies, manipulations, exploitation's and abuses were conducted by you."
Mamone called the exposé, which to be clear, was only asking for transparency as to where the good-faith funds had been allocated, "a poorly written hit piece that sees disorganization and my mental illness and reframes it into immorality."
"It's full of inaccuracies and stretching, and I find myself surprised how it was even published," Mamone added, calling the demands for accountability "metronormative."
Article continues below advertisement
The backlash only grew when followers realized that Queer Appalachia was deleting comments and questions from BIPOC who were coming to the platform to share their often unpleasant and exploitative experience with the group, and things finally came to a head on the evening of Aug. 6, when the account posted its latest update.
Article continues below advertisement
"QA DECOLONIZED," it reads. "Queer Appalachia is officially under new management. This platform has been taken over by force. Your demands for de-platforming have been heard. Please be patient and don't forget to buckle your seatbelts."
The account now seems to be run by one J, a Black activist from WV, who had previously denounced Mamone for manipulating, exploiting him for months, and later dropping him after promising a large sum of money for a continued collaboration.
According to the accounts' latest post, made by volunteer Leo who had spoken to WaPo in the first place, this current takeover is "very temporary" while a "coalition of Black and Indigenous creatives in Appalachia in the South" is put forward to make decisions on the future of the organization.
Keep following @QueerAppalachia for all the latest updates with regards to the account.