"Why'd You Wait Two Drinks in to Say You Had a Girlfriend?": Woman Yells at Flirty Guy on Plane
After two drinks and two hours of chatting on a flight, a woman learned the man she was flirting with is already taken. What she does next is wild.
In 2000 I was visiting my mother in Maryland from Los Angeles, where I was living at the time. While home, I hung out with a group of old friends I hadn't seen in a few years. One of these friends was a bit of a jokester, and these jokes often went a skosh too far. On this evening, his big prank was feeding me and my friends mushrooms encased in chocolate, without telling us. This happened at 9 p.m. I had an 8 a.m. flight back to San Diego the following morning. I was about to take two trips.
Article continues below advertisement
Naturally I was not myself by the time I boarded the flying metal box and, as such, I embarked on a very strange plane ride back to California. Thankfully I didn't suffer from any Twilight Zone–style "There is something on the wing of the plane" terrors. It was relatively pleasant and occasionally stressful as bouts of paranoia suggested everyone knew I was high.
This was nothing like one woman's experience on a flight that involved a dash of miscommunication followed by a freakout.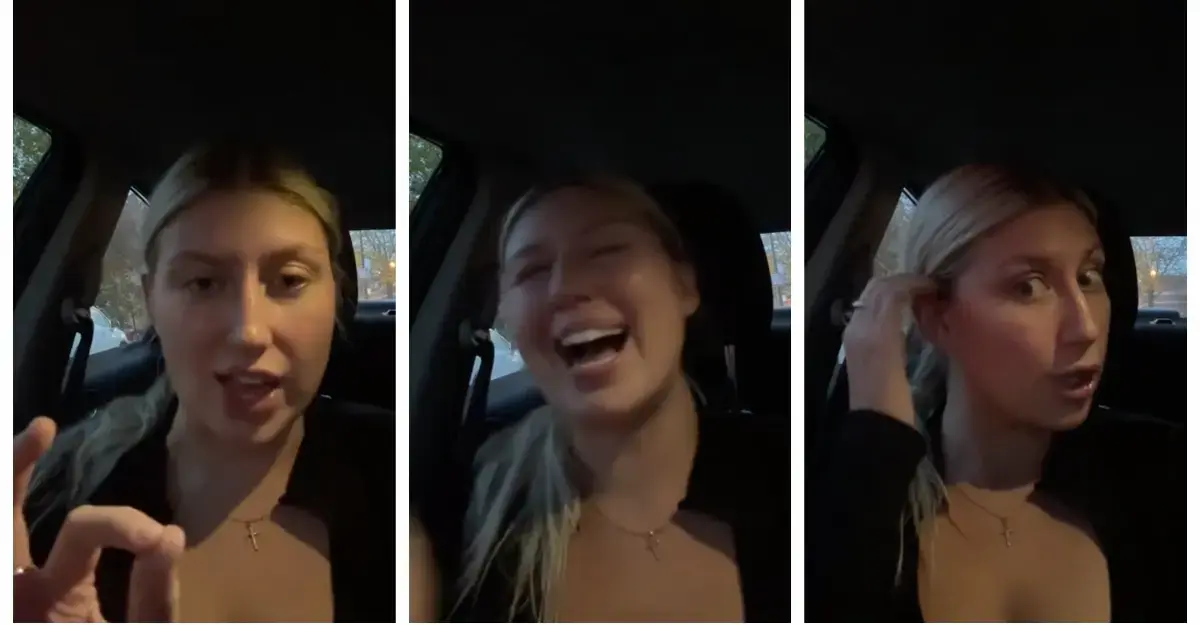 Article continues below advertisement
And you say he's just a friend.
A TikToker by the name of @ladyaguilera2.0, who I'm calling Christina, could not even wait until she was home before relaying a bizarre encounter she witnessed on a flight. Sitting in her car, presumably at the airport, Christina broke down a story that goes from delightful to cringe to terrifying in a span of two hours.
On a fight from San Francisco to Chicago, Christina spied a man and a woman next to each other who spent the next two hours chatting. They appeared to not know each other before being seated together, but a couple of drinks and some good conversation certainly made them into fast friends.
Article continues below advertisement
The woman bought herself and her new guy pal a drink. When it was time for a second round, the woman once again offered to pay for drinks but the gentleman declined. He sounds responsible! It was at this point the gentleman revealed to his new lady friend that he was in a relationship.
Article continues below advertisement
To be clear, Christina was a row and a half away from them and could hear everything happening. That doesn't matter because the woman said very loudly, "Why did you wait two drinks in to tell me that you had a girlfriend?" He responded by saying he didn't mention it because he felt it would be too presumptuous if he did.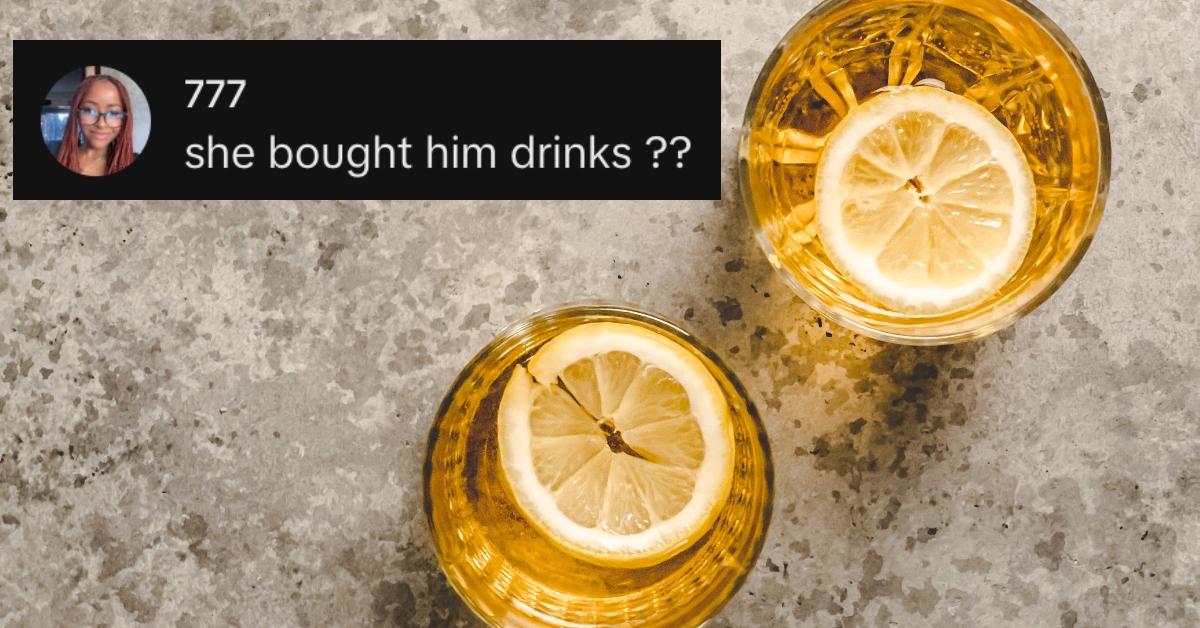 Article continues below advertisement
Before Christina continues, I just want to say there are subtle ways to mention a significant other. If this dude told that woman his name then immediately shouted out I HAVE A GIRLFRIEND, that would definitely be odd. However, let's say he and this woman were discussing movies. This guy could have said something along the lines of, "My girlfriend also loves that movie."
This is when things take an anxious attachment-style turn. "I'm over here thinking we fell in love and this is the start of our love story," said the woman to the man on the plane. Christina was not the only one paying attention to this interaction as a girl in front of her started giggling. The woman took this opportunity to suck Dr. Giggles into the conversation.
Article continues below advertisement
Two women were now ganging up on this man who was being held hostage by the free drink he accepted. I think it's important to acknowledge most people would consider one stranger buying another stranger a drink to be an act of flirtation if these people were attracted to each other. I can't confirm the attraction but if Christina is right about the conversation, they were definitely vibing.
Article continues below advertisement
I think this gentleman liked the attention until it got a bit too real for him, and he had to own up to the fact that it couldn't go beyond some sassy plane chitchat. And while everyone has a right to say no, I think it's irresponsible to engage in heavy flirting if it's purely for an ego boost.
The situation on the plane then started getting strangely specific as examples of how technology has ruined us entered the chat. For some reason, the fact that this guy didn't have a picture of his girlfriend as his cell phone background was being touted as a red flag. (That is simply not true. It's a made-up red flag concocted by the digital age. If your relationship hinges on a cell phone background image, please look inward.)
Article continues below advertisement

Evidently he lives with his girlfriend and they have been dating for two years. Again, this woman cited not following each other on Instagram as some sort of problem. (My person is not on social media and as someone who works online for a living, I like it that way. It's a nice balance! I regret to inform the youth but these bizarre social media actions are a construct. Please don't use those as a litmus test for the strength of your relationship.)
By the end of the flight, the woman threatened to follow this poor man outside in the hopes that his girlfriend was picking him up from the airport. She also loudly pretended to be on the receiving end of a breakup in order to flaunt what she described are her top-notch acting skills. Christina promises a Part 2 but as of the time of this writing, we have yet to receive it. After all of this, I might need a drink.