A Man Smokes a Cigarette on a Plane and Dozes Off — "Bro Thought He Was in the Backyard"
When a man on a plane seems to fall asleep with a lit cigarette in his hand, fellow flyers get very concerned. A flight attendant steps in to help.
If you've ever flown on a plane, you'd know that federal law prohibits smoking or vaping on the aircraft, including in the bathroom. Oxygen on a plane is limited and sparks can cause safety concerns, too.
Article continues below advertisement
However, people don't always follow rules or they apparently forget. "My guy forgot he was on a plane," TikTok account @americancult wrote on a video. The page shows random viral videos, including ones that are meant to undermine Americans.
In one video, we "meet" a man who shockingly lights a cigarette right in coach! Read on for the truly jaw-dropping details of a moment we are very happy we weren't there to witness in person.
Article continues below advertisement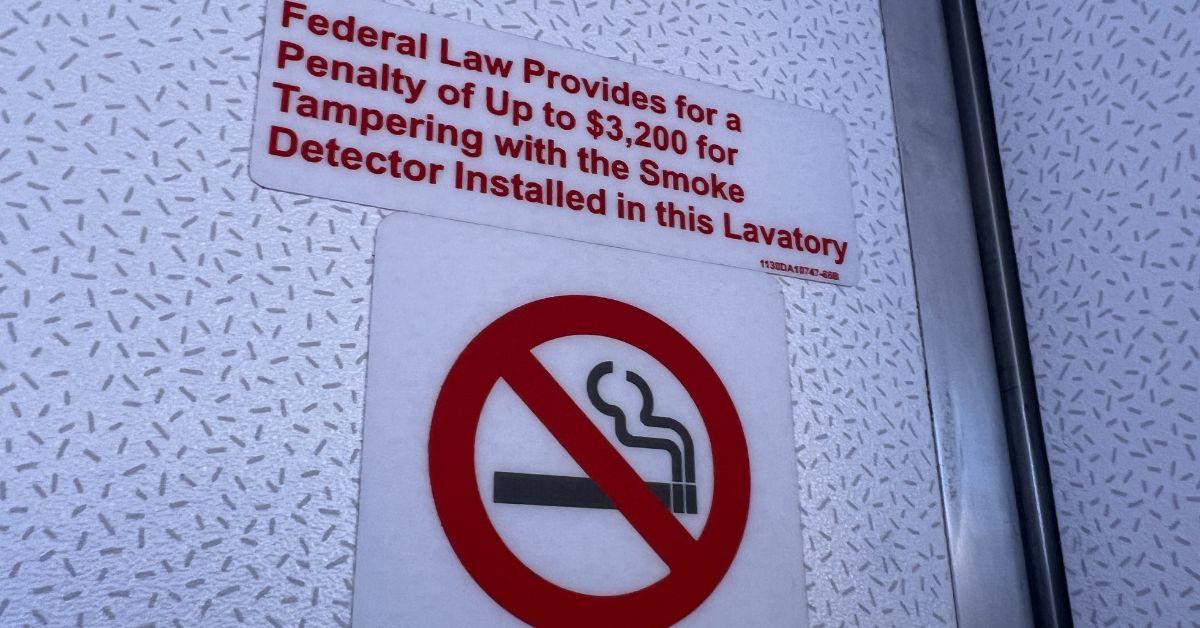 How could someone actually not know smoking cigarettes on airplanes is prohibited?
"What would you have done if you seen this?" the caption on the viral TikTok asks. In the video, a man is sitting in his seat on a plane and pulls out cigarettes and a lighter. He lights the cigarette before taking a drag.
Article continues below advertisement
From there, he proceeds to get himself comfortable in his seat, closing his eyes. As he sits with the cigarette in his hand, he appears to doze off while onlookers get concerned.
A man beside him crosses his arms and looks around, presumably to see if anyone else is noticing the cigarette smoker. Then, the man seems frazzled before calling for a flight attendant's assistance.
Article continues below advertisement
When the flight attendant arrives, the man points over to the smoker. The attendant wakes him up and the smoker seems pretty confused about what's going on, considering he drops the cigarette to the ground and puts his hands on his face.
Article continues below advertisement
The commenters were confused and concerned, but many were also making jokes. "How did he make it through security with cigarettes, a lighter, and a knife?" asked one person. Other commenters quickly clarified that cigarettes and small lighters are allowed through TSA.
The knife they're referring to was clipped to his pants pocket. This small detail had many fans asking if this was real or a skit. After all, how did the person with the camera even know to start recording, anyway? Skits of incidents like this are common, but the plane does look pretty real.
Article continues below advertisement
"They had to snitch on him smh... all they had to do was tell the guy to put it out," wrote another person. Plenty of comments called the one man a "snitch."
Someone else actually was super unaware of the rules. They ignorantly added, "To be honest I didn't even know that was against the law."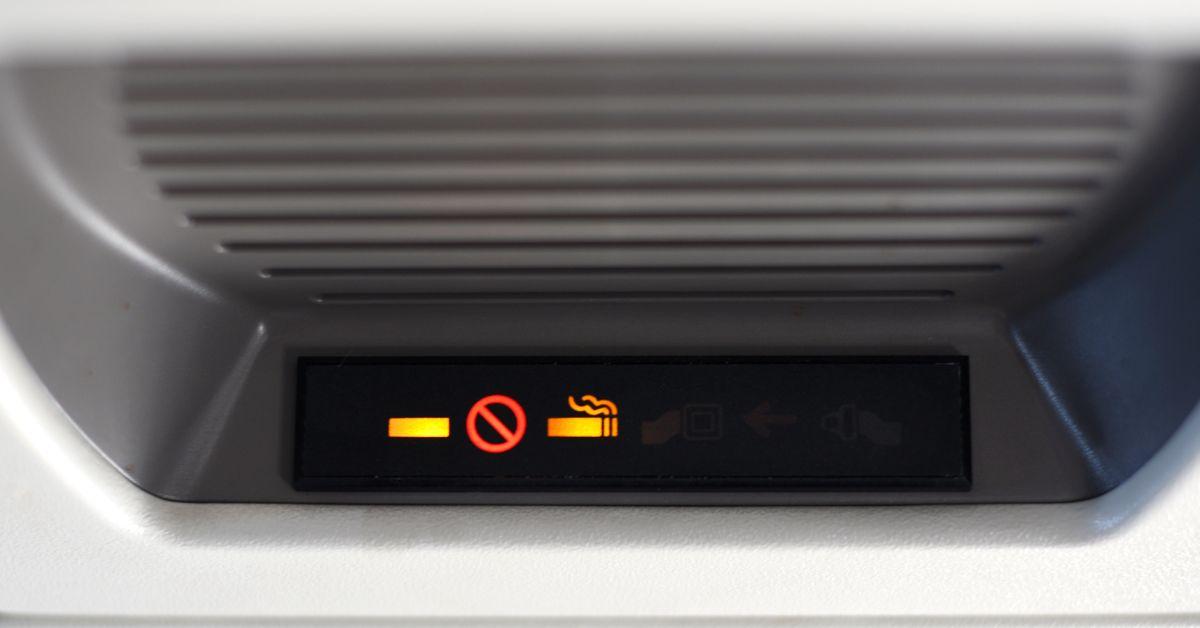 Article continues below advertisement
By the way, why do airplanes have ashtrays if you can't smoke?
While you aren't technically allowed to smoke on planes, most actually still have ashtrays in the bathroom. If it is against the rules, this may seem odd, but the reasoning actually makes a lot of sense.
People who don't want to follow the rules, don't know, or are too tempted by a nicotine addiction, may still light up away from watching eyes. If these individuals do choose to smoke, it is safer to give them a place to ash their cigarette than risk a fire.
In fact, believe it or not, the Federal Aviation Administration (FAA) still requires airplanes to have ashtrays! You learn something new every day, right?