"Free Dessert Would've Maybe Meant More": Restaurant Gave Woman a Signed Card for Her Anniversary
When a restaurant asked if the couple making a reservation was celebrating something special, she expected a free dessert. That's not what they got.
The best restaurant experience I've ever had was at a very fancy raw establishment in Washington, D.C. I'm talking the kind of meal where there are several courses of small portioned dishes you could never prepare in your own kitchen. You find yourself thinking there is no way you'll ever be full, but somehow halfway through, you're already feeling it.
Article continues below advertisement
At one point I wanted to put my hair up to get it out of my face — ya know, for better eating purposes — but couldn't because I forgot a hair tie. I asked the server if she happened to see a rogue rubber band, please send it my way. The next thing I knew, the restaurant owner was bringing me a black hair tie sitting on a napkin, atop a very fancy plate. That kind of service at a fancy establishment makes sense to me. What I don't quite understand is what happened to this couple on their anniversary.
Article continues below advertisement
Thanks but no thanks!
Amy Creel is a nice person who does good things. According to her website, she helps run an animal rescue organization called Knine Rescue. She did this after fleeing from the corporate world which is a different kind of animal altogether.
This is not easy work. I come from a long line of animal rescuers. As of the time of this writing, my mother has five cats. Every single one of them just showed up at her doorstep one day, as if there was some kind of feline telephone game she wasn't aware of.
Article continues below advertisement
Loving and caring for animals, whether professionally or personally, is rewarding yet emotionally draining. That's why Amy and her husband absolutely earned a nice evening out for their anniversary.
Article continues below advertisement
In a TikTok, Amy shares how she made a reservation for dinner online and, while doing so, was asked by the restaurant if they were celebrating something in particular. I usually ignore that box but on this occasion, Amy felt compelled to answer truthfully.
It never occurred to me that there might be a reason why that question is being asked. I always assumed the restaurant was just gathering information in order to implement any necessary changes. For example, if a ton of people are coming to celebrate an anniversary, the dining establishment might want to come up with a romantic prix fixe menu.
Article continues below advertisement
When she and her husband arrived to the restaurant and were seated at their table, a card was waiting for them. She opened it up and written in big letters on a card inside were the words "Happy Anniversary" with signatures all around it. Here's the thing: Amy and her husband have never been to that restaurant.
Article continues below advertisement
Here's where people will undoubtedly disagree. Amy thought this was a strange gesture and I'm on her side. Like her, I understand it was nice but ultimately it's bizarre.
As stated, Amy and her husband have never eaten there before. It would be one thing if this was a treasured regular spot and, as such, they were friendly with the staff. All a card from strangers does is add useless waste to the world. In all likelihood, Amy is just going to throw that away and I wouldn't blame her.
Article continues below advertisement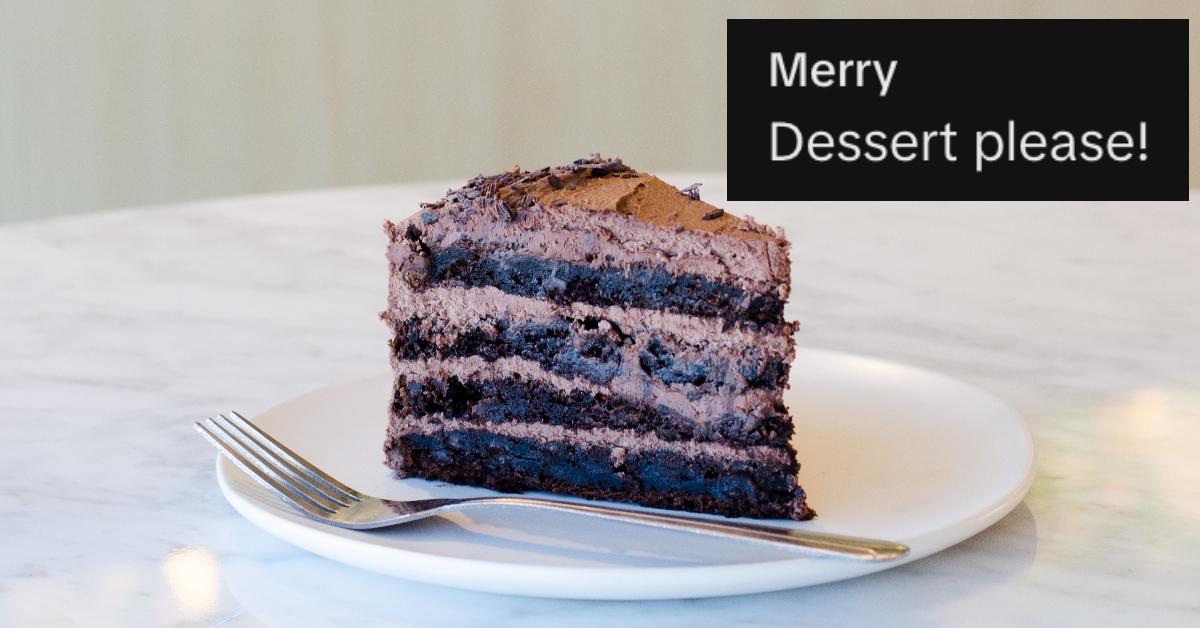 She would have preferred a free dessert which obviously makes more sense because they are in a restaurant. As it stands, she and her husband are caught up in what could be an episode of Seinfeld or Curb Your Enthusiasm.
Can't you picture Larry David complaining to his wife about getting a card from strangers, his voice getting louder and louder as he reads off each name. Eventually the manager will come to their table, asking if everything is OK. In the cringiest way possible, Larry will explain to them that he doesn't even want cards from his friends, much less from a group of people he's never met. Then he'll start harassing the servers about free cake. Cue the music.