The Ad-Libbed Humor of 'Curb Your Enthusiasm' Is "About the Spontaneity of the Moment"
Is 'Curb Your Enthusiasm' improv? Learn how the actors riff their way through scenes of the HBO comedy, the 11th season of which premieres on Oct. 24.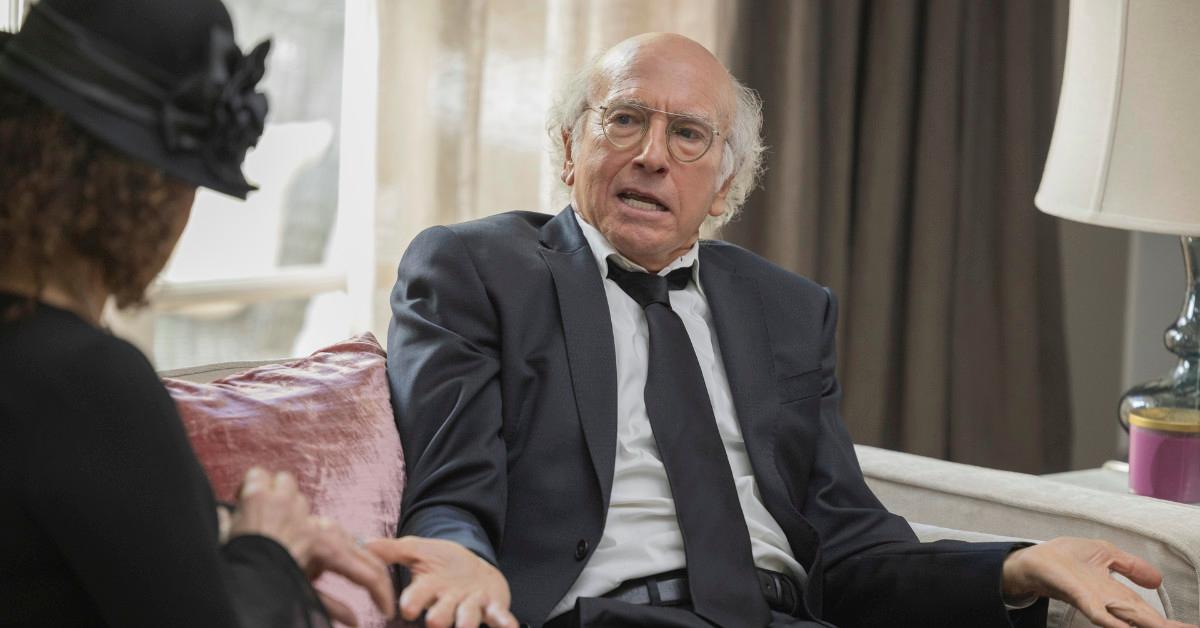 For many television comedies, the laughs come from a roomful of comedians who obsess over every script to punch up each punchline. But the HBO comedy Curb Your Enthusiasm is mostly improvised, believe it or not.
For 10 seasons now — with the 11th premiering tonight, Sunday, Oct. 24 — the HBO comedy has shown Larry David get into one embarrassing situation after another as the Seinfeld co-creator rubs elbows with Hollywood elite.
Article continues below advertisement
And because each Curb episode's storyline is only outlined in broad strokes, it's up to the performers to bring the funny. "A lot of times I worry: 'Will I be OK?" frequent Curb guest star Richard Kind told The New York Times last year. "Should I start thinking about some lines beforehand?' And that is the enemy. It's about the spontaneity of the moment, and even after doing it four, five, six times, different angles, you have to be as spontaneous as you were."
Episodes are outlined but not scripted.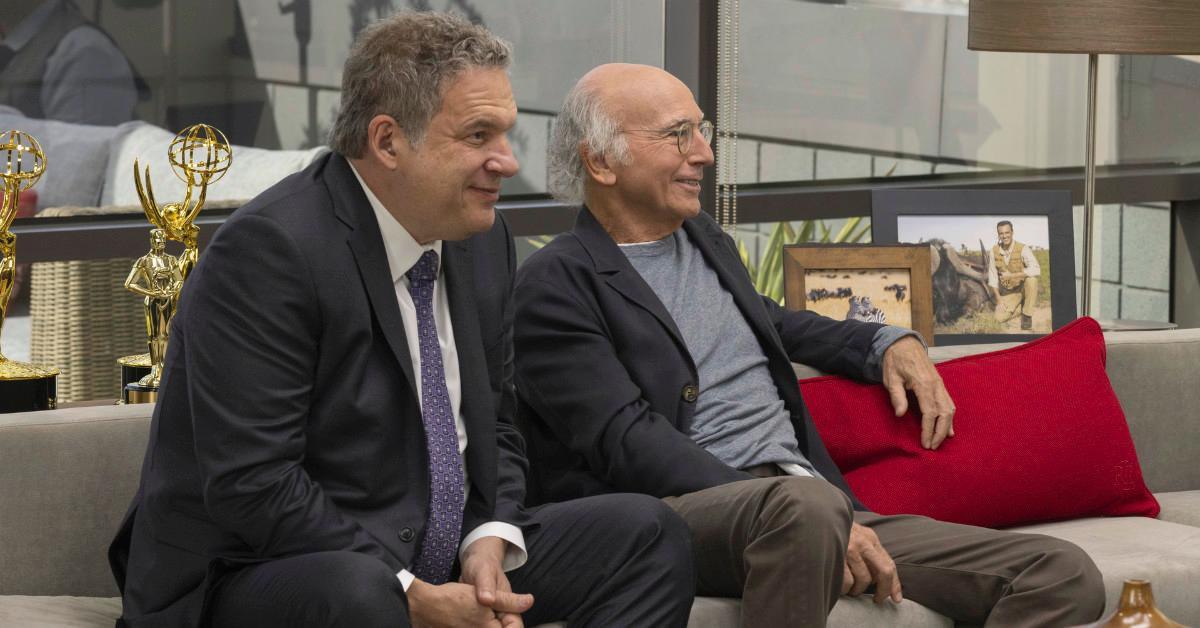 Jeff Garlin, the comedian who plays Jeff Greene on Curb Your Enthusiasm, explained to Vulture in 2017 that the Curb actors go off of an outline instead of a script.
"It's seven pages long and is essentially the story of the show, and not very much of it is dialogue," he said. "I may get one line that Larry will write per episode that he wants me to say. Other than that, I know the story and I know what has to be said, and I just say it."
Article continues below advertisement
Jeff also revealed that actors "most definitely" have the freedom to improvise something that will change the storyline substantively. "But you don't necessarily want to if something is working," he said. "But I do a different take every time, unless he asks me to repeat something specifically."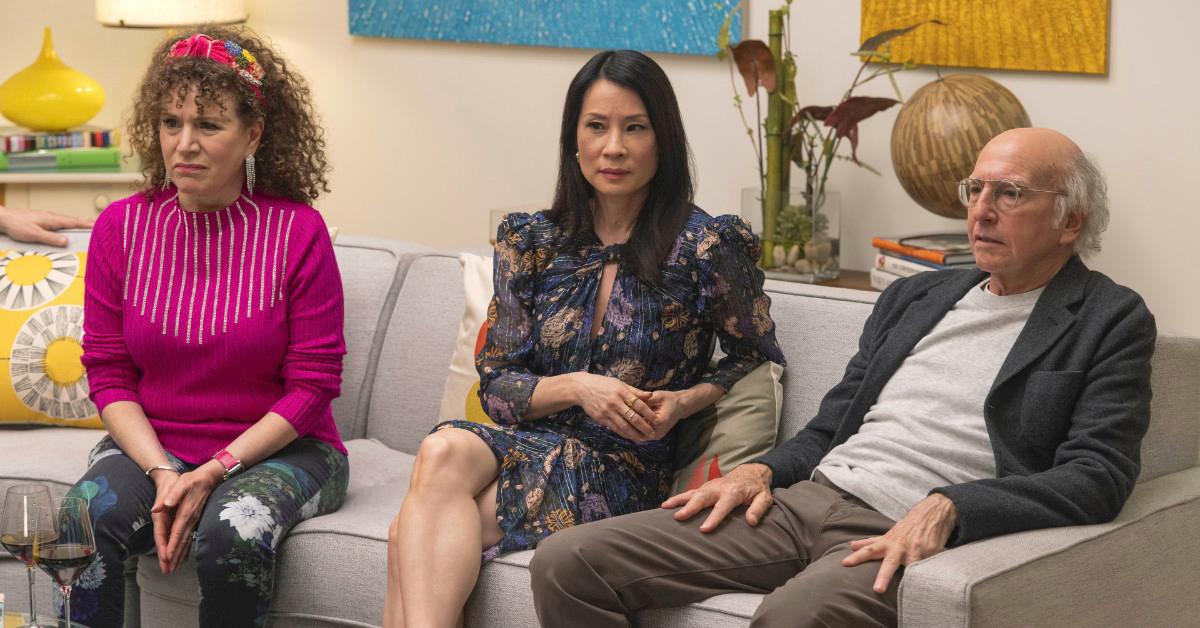 Article continues below advertisement
At least one 'Curb Your Enthusiasm' guest star got the better of Larry David.
Breaking Bad alum Bryan Cranston, who played Larry's therapist on Curb Your Enthusiasm, observed to the Times that the Curb set disciplined and flexible in equal measure. "Larry definitely relies on the ability of the people he hires to come in and create characters," he said. "There's tremendous trial and error. You do take after take after take. You're trying this, you're trying that."
Judy Sheindlin of Judge Judy fame, meanwhile, played herself on the show in a 2017 episode, adjudicating a custody case involving Larry and a ficus plant. "They said, 'Be you,' so I was me," she told the newspaper. "I grabbed Larry's eyes and said, 'I don't want to hear from you again!' And there was dead silence. [The director] said to him: 'Larry, what happened? You were supposed to argue with her.' And [Larry] said, 'She frightened me.'"
Article continues below advertisement
A-listers often have to audition to for their 'Curb' parts.
The guest actors on Curb often have to audition for their parts, including A-list stars — unless, of course, those stars are playing themselves. And the tryouts involve an improv session with Larry with only a brief synopsis of backstory. Frequent director Robert B. Weide told the Times that working on Curb is like working for the CIA, in that "you get information on a need-to-know basis."
Actor Chris Williams told the newspaper that he went to his audition as "thugged out" as he could be when he tried out for his role as rapper Krazee-Eyez Killa.
"I just started messing with Larry as much as possible," he said. "You can't be too jokey in the audition; it's grounded in reality, even though it's absurdity. I went in there, and I was like, 'Yo, Larry, you have two first names, how'd you get that?' Ridiculous things to keep him off guard."