A Man's Loud Complaints About a Crying Baby on a Plane Go Viral on TikTok
A man very loudly yells over a baby crying on a plane while a TikTok user catches the entire ordeal on camera. Here's what happened.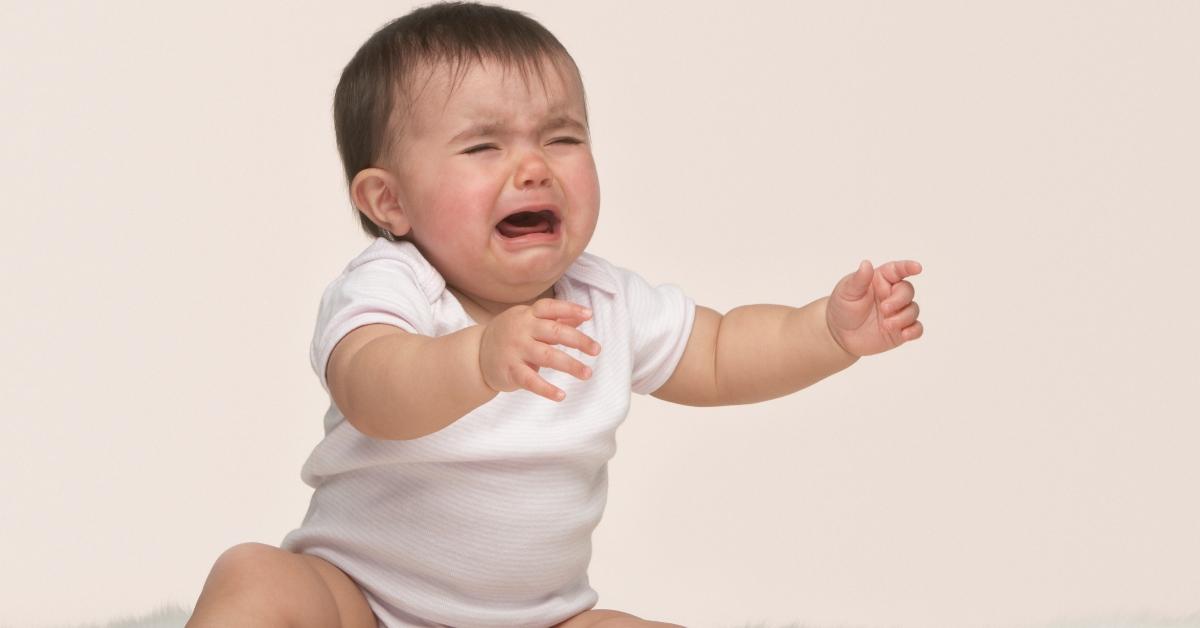 There is a lot of cognitive dissonance needed to yell over the sound of a baby crying. That's what happened when one gentleman grew increasingly more frustrated by an upset child while waiting for his plane to take off. In the conflict that is man vs baby it's hard to say who the actual baby is. Thankfully an intrepid TikToker captured the man yelling over this baby crying on the plane for us to consume in quiet horror.
Article continues below advertisement
This man yells over a baby crying on a plane and only makes things worse!
When TikTok user @bad_ideas_galore decided to film a deeply irate man losing it about a crying baby on board a plane, his impulse moment turned into the Internet's latest controversy. We do empathize with this gentleman, who could have been triggered by any number of things. Most of the time, when people freak out, something else is boiling beneath the surface. However, targeting a crying baby is a bit much.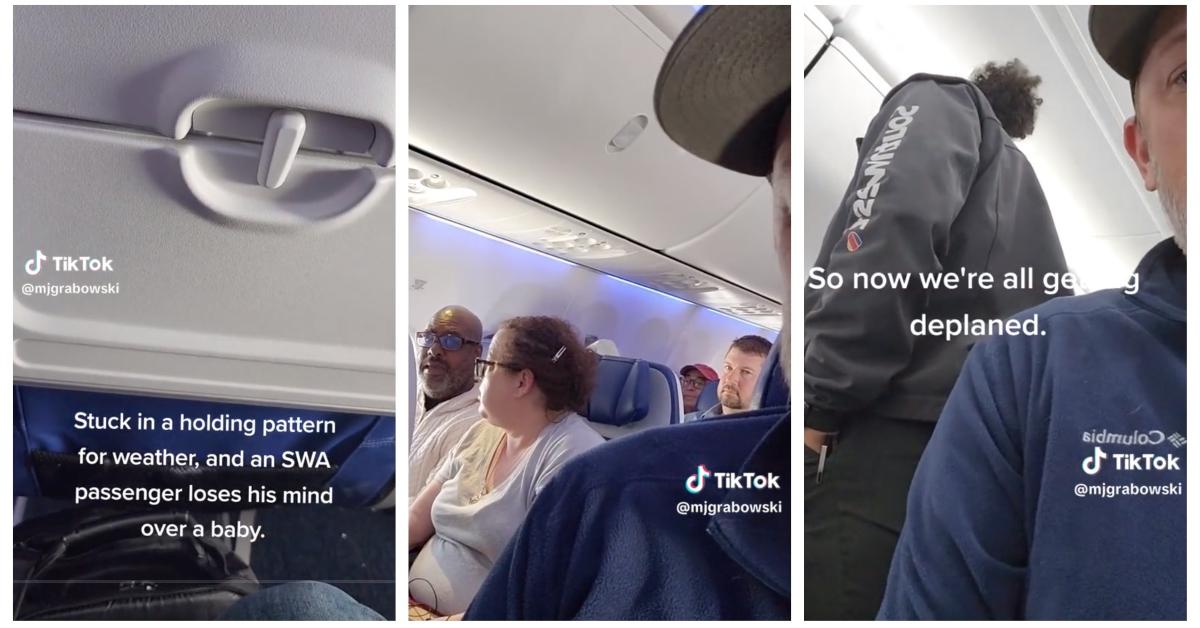 Article continues below advertisement
The perturbed man fired off several colorful complaints, all at a decibel that went well above what the baby was putting out. "I paid for a ticket to have a f---ing comfortable flight," he shouts. "That child has been crying for 40 minutes!" While babies don't have the language to express themselves beyond crying, 40 minutes is certainly a long time.
A few flight attendants attempt to calm him down, but they accidentally make things worse. "You can't put your finger in my f---ing face like that," he says. "Calm the child down, please," begs the gentleman. Evidently, his sleep was interrupted by the baby, which is how all of this began. Once the crew suggests he stops screaming, the man claims he is not.
Article continues below advertisement
"If that child was a Black baby, what the f--k would be happening right now?" he asked. The flight attendants repeatedly request that he lower his voice, which is competing with the crying baby. The sound of this child sobbing uncontrollably is heartbreaking to hear. But not heartbreaking for the raging customer.
Article continues below advertisement
The man's complaints about the crying baby continue to intensify.
"We are in a f---ing tin can, with a baby, in a goddamn echo chamber and you want to talk to me about being f---ing OK?" It's clear there might not a resolution here. It's as if the man is trapped in an emotional loop as he continues to say variations of the same thing. It's an ouroboros of outrage. Then, things briefly take a comedic turn.
"You're yelling," says one flight attendant. "So is the baby!" he fires back. We hate to say it, but he does have a point. The only difference is, this man has the tools needed to express himself in a more contained way. "Did that motherf---er pay extra to yell?" The crew should be applauded for their ability to stay calm during this entire nightmare.
Article continues below advertisement
The drama this man created is so powerful that viewers don't even realize the baby has stopped crying. Guess who hasn't stopped crying? The man on the plane. The tables have turned as he mutters to himself at full volume. It's important to note that a woman sitting next to him has been attempting to soothe him, to no avail. As he appears to wind down, she sighs deeply and looks up. It feels like she's been here before.
The TikTok ends when the man is asked to deboard the plane but refuses to do so. Sadly everyone has to get off the plane to rectify this wild situation. Other customers get involved as they share their frustration with the man.
"He tried to plead his case that he had a right to yell, because there were two adults with the crying baby and he shouldn't have been disturbed," reads a caption over the TikTok.
Police then escorted him out of the airport and into a world where more crying babies can be found.