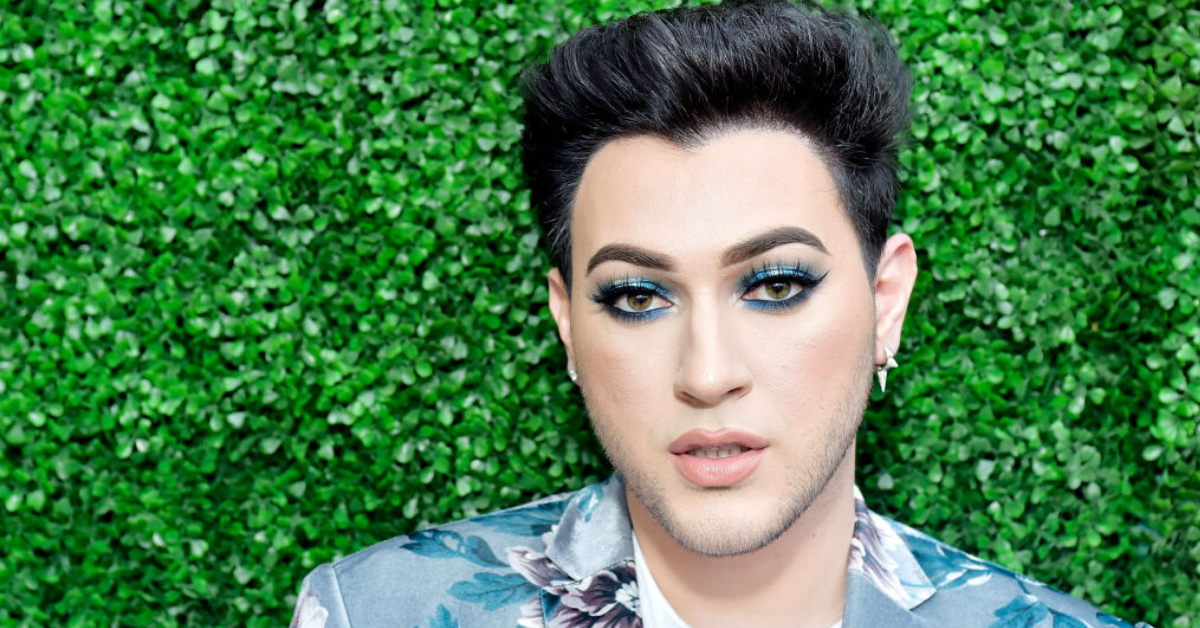 Five Major Beauty Brands Dropped Manny Mua From Their PR List — Here's Why
Beauty YouTuber Manny Mua (or Manuel Gutierrez) is no stranger to the drama that follow this niche of content creators.
With 4.7 million subscribers since his channel launched in 2014, there's no questioning that he's got heavy influence in the beauty vlogger space. Some personal drama, however, has cost the makeup mogul big time when it comes to collaborating with NARS Cosmetics. Let's take a closer look at what happened between Manny and his fellow beauty influencers that caused this chasm.
Article continues below advertisement
He's also known for epic drama with Jeffree Star.
Following a close friendship, Manny has had a long-standing feud with Jeffree Star. This came on the heels of accusations of Jeffree being racist, and a controversial tweet in August 2018 that featured Manny alongside fellow beauty vloggers Gabriel Zamora, Laura Lee, and Nikita Dragun.
Article continues below advertisement
The group was giving the finger to the camera, and the caption read, "B---h is bitter because without him we're doing better."
Jeffree clapped back by accusing Manny of being a social climber, and unearthing a series of controversial tweets from vloggers in the photo.
Article continues below advertisement
Manny lost friends and followers alike.
Everything toppled for Manny when he became one of the few influencers canceled — or, in his case, unfollowed by nearly half a million followers of fellow beauty vlogger fans. This practice is not uncommon in the YouTube beauty space — in what became known as Dramageddon.
This cancel culture doesn't just impact creators' influence, but also their revenue stream, since views translate into dollars in the YouTube world.
As is customary following any kind of YouTube scandal — no matter which space an influencer is in — Manny issued an apology video as a form of damage control.
Gabriel ended up saying he was cutting Manny out of his life, accusing him of using and dumping Jeffree, and positioning Gabriel himself as a "sacrificial lamb."
Article continues below advertisement
He also fell out with NARS Cosmetics.
In August 2019, Manny said he lives for makeup brand NARS' new, highly sexualized branding.
That show of support came a year after Dramageddon, and it was actually on a NARS Cosmetics brand trip in Ibiza, Spain, when Manny and co. started the Jeffree drama. The drama led to the brand ending its affiliation with Laura Lee and Gabriel.
Article continues below advertisement
The whole ordeal negatively impacted Manny's relationship with the brand, and reports say neither he nor the fellow influencers in the scandalous photo were on the list for the NARS brand trip to Bora Bora following the Ibiza trip.
In fact, none of the influencers were, because reportedly the brand was eager to work with Jeffree Star instead. Ouch.
Article continues below advertisement
Manny made a video of brands that booted him from their PR lists.
With nearly a million views and counting, Manny shared a rundown of the brands that kicked him off of their PR lists over the years.
He prefaced the video by saying it's not him going in on the brands or ripping all of the products the brands have sent him, and sharing that he still follows many of these brands himself. He says it's their prerogative and that the video is not an attempt to get back on their PR lists.
First on the list is MAC, and the second is — you guessed it — NARS.
"NARS has taken me off their PR list," he shared. "This one I wholeheartedly understand. In case you guys might remember...I was involved in the biggest drama of its time — Dramageddon 1. I was in there like swimwear. Honestly, I try not to think about it, I try to block it out of my head as much as I possibly can. It was a dark time for me."
Article continues below advertisement
He said ever since the Ibiza trip, he has no longer received products from them, but that he can't blame the brand.
The other brands mentioned in the video were Pat McGrath Labs, KKW Beauty (by Kim Kardashian West), and Kylie Cosmetics. Some of the decisions he says he understands, and others left him puzzled.