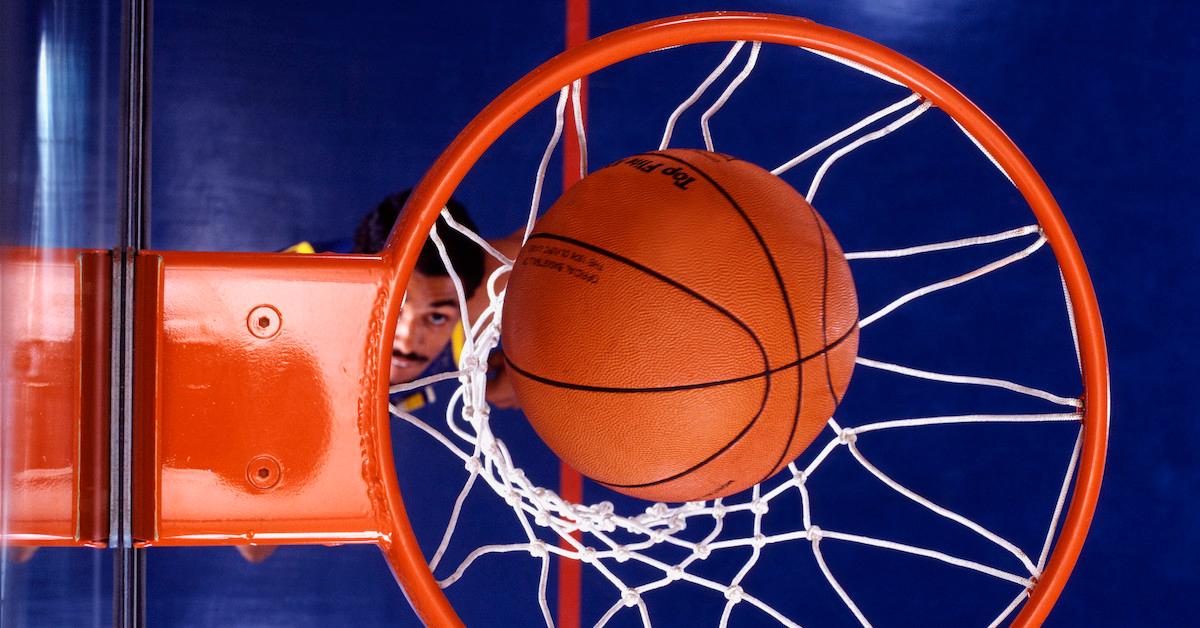 Are March Madness Teams With Blue Jerseys More Likely to Win the Championship? There's a Theory
There's a theory currently going around about March Madness championship winners and the color of their jerseys. Some people say it's nothing more than a rumor while others believe that there's a genuine superstitious truth behind it.
Article continues below advertisement
Honestly, if it were actually possible for a college-level basketball team to take on the championship title at the end of March Madness based on the color of their jersey, we're sure plenty of players and coaches would jump on the bandwagon.
Nevertheless, here is what basketball lovers should know about the March Madness jersey color theory.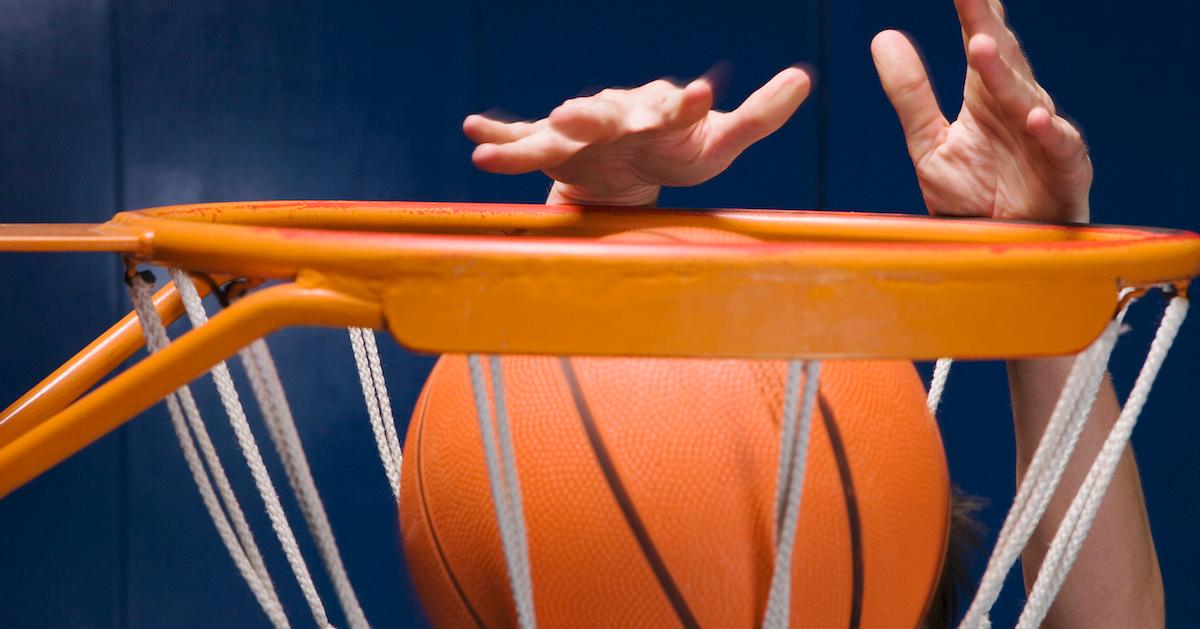 Article continues below advertisement
There is a theory about March Madness championship winners wearing blue jerseys.
For some reason, almost every single winning team between 2004 and 2021 (with the exception of two teams) has had the color blue predominantly incorporated in their jerseys. What makes the color blue so special? There are a few interesting facts about it! According to The Little Book of Color, blue has been rated the world's favorite color.
The book also states that aside from the sky, blue is the rarest color to find in nature. Its rarity in plants and animals makes it quite intriguing.
Blue is also generally associated with calm feelings and peaceful sensations. It's also one of the rarest eye colors of the world's population, since only 8 percent of the world has blue eyes, according to Auckland Eye.
Article continues below advertisement
The color blue is special for a lot of different reasons, but does that somehow make it lucky? In Chinese culture, red is the color that symbolizes luck. The Irish prefer green to bring them a bit of fortune. Blue isn't necessarily considered lucky by any particular culture, but for some reason, it seems to bring a good deal of luck to basketball players participating in March Madness.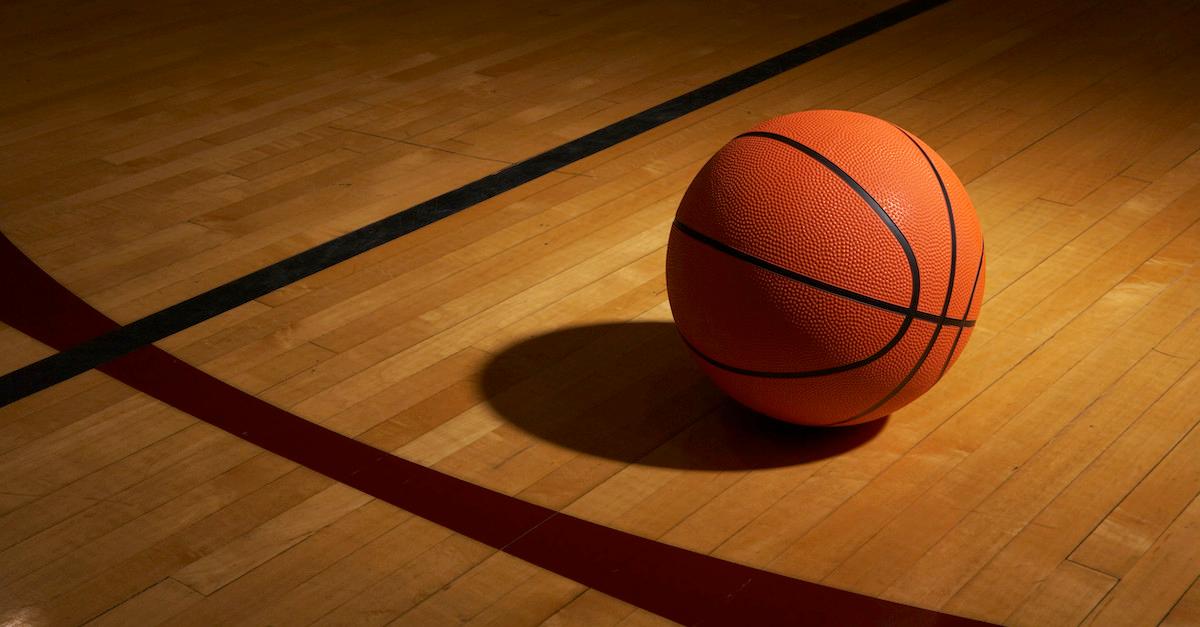 Article continues below advertisement
Which March Madness championship teams have had blue in their uniforms over the years?
Between 2004 and 2021, 15 championship winners have had the color blue incorporated in their jerseys! The Connecticut Huskies wore blue while winning in the years 2004, 2011, and 2014.
The Florida Gators wore blue when they won in both 2006 and 2007. The North Carolina Tar Heels wore blue when taking home their 2005, 2009, and 2017 championships. In 2010 and 2015, the Duke Blue Devils wore blue while winning March Madness.
The Kansas Jayhawks, Kentucky Wildcats, and Virginia Cavaliers were all wearing blue when they won in 2008, 2012, and 2019, respectively. In both 2016 and 2018, the Villanova Wildcats wore blue while scoring their winning baskets. The only two teams that have not worn blue over the last 18 years are the Louisville Cardinals and the Baylor Bears.
Article continues below advertisement
There must be something special about the color blue when it comes to March Madness and with the 2022 season starting up soon, it will be exciting to see what colors are incorporated in each team's jersey as the events progress.
The First Four starts on March 15, 2022, at 6 p.m. EST on CBS. All-day basketball starts on March 17, 2022, at 12:15 p.m. EST on CBS.