Breaking Down the Three Colors Most Commonly Associated With Mardi Gras
What do the colors of Mardi Gras actually mean? Unpacking the traditions that the holiday has carried through generations.
Dating back thousands of years and with roots in pagan spring and fertility rites, the festival we now know as Mardi Gras is a popular holiday worldwide celebrated intently amongst populations with high numbers of Roman Catholics. Falling the day before the religious season of Lent, Mardi Gras sees its biggest congregations in places like Rio de Janeiro and Venice where it is referred to as Carnival, and in New Orleans as Mardi Gras, where droves of partygoers eat, drink, and be merry in unison.
Article continues below advertisement
Although many who aren't in-the-know simply see Mardi Gras an an excuse to consume alcohol, the holiday actually has some deeply-rooted traditions that extend far beyond hitting up your local bar. With that being said, what are the meanings of the three colors used during Mardi Gras celebrations? Keep reading to find out.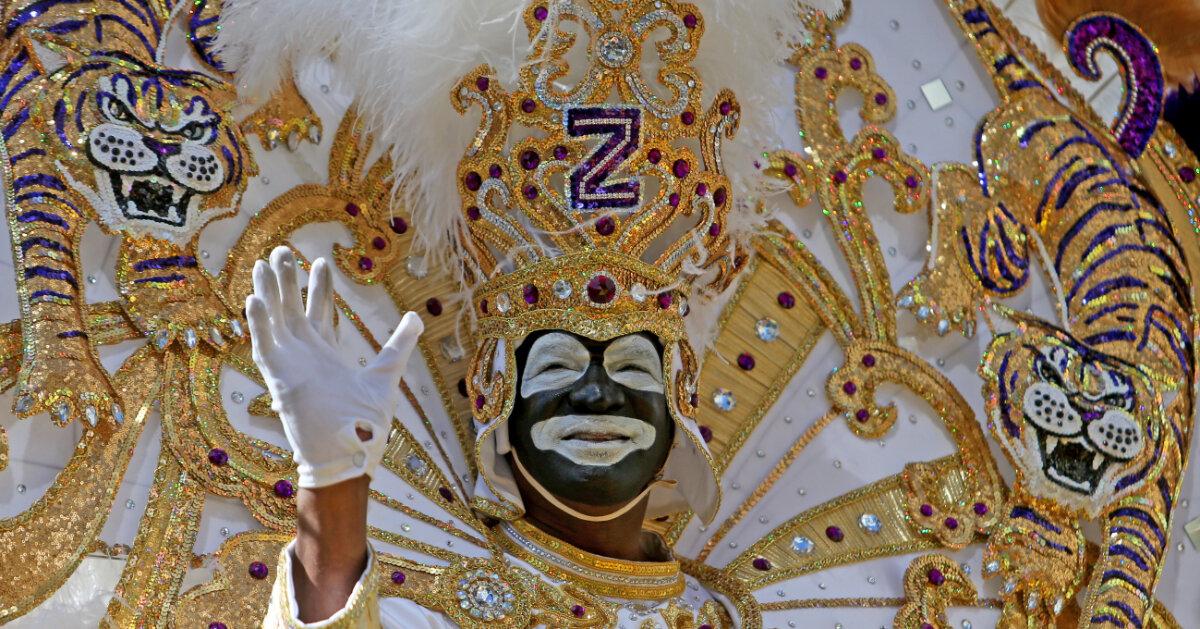 Article continues below advertisement
What do the colors that you see during Mardi Gras actually mean?
It goes without saying that the vibrant shades of purple, green, and gold that you see commonly associated with Mardi Gras weren't just chosen arbitrarily. For years, many were confused about the meaning of the colors and their link to the celebration, but Manny Randazzo's King Cakes, a Louisiana icon making the holiday's famous dessert for six decades, clarified where it all comes from.
According to them, the three colors that are now ubiquitous with Mardi Gras celebrations out of New Orleans were selected as a nod to heraldry. Gold was chosen because of its status as a precious metal, purple because it is the color most commonly associated with royalty over history, and green because the color signified hopefulness, wealth, and prosperity.
Article continues below advertisement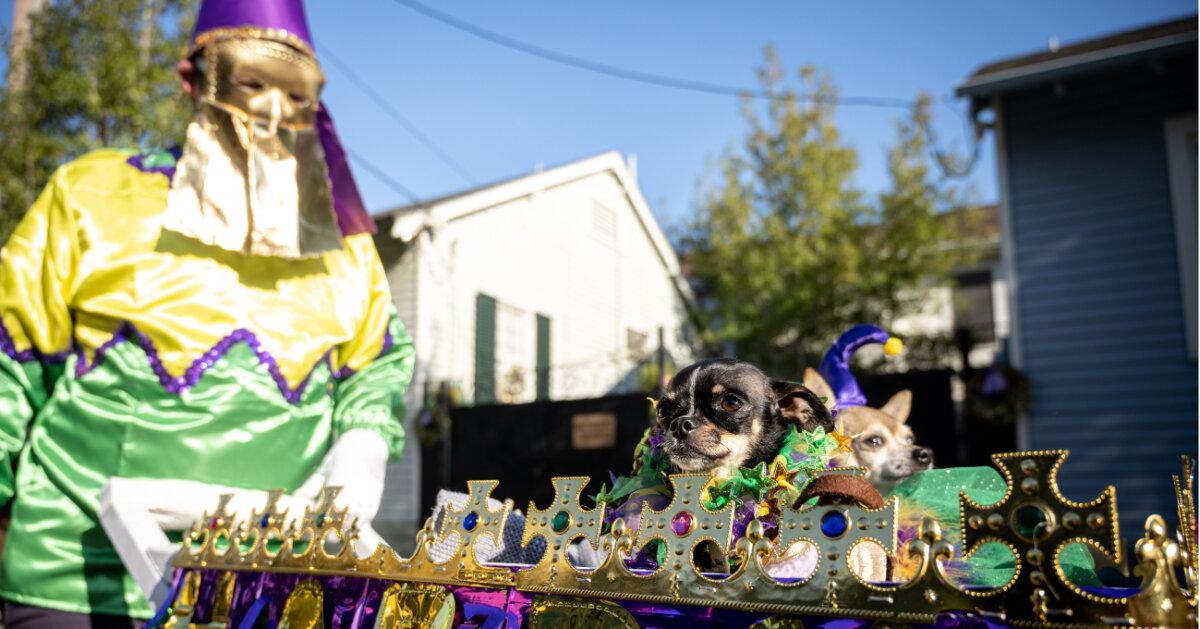 Per Nola, some originally believed that the 1872 visit of Russian Grand Duke Alexei Alexandrovich Romanov to New Orleans was what brought about the selection of gold, purple, and green as Mardi Gras' colors as a way to honor him. However, Mardi Gras historian Errol Flynn Laborde concluded that there were no records from that time that corroborated the theory that the colors were chosen because of the Russian Grand Duke.
Nowadays, the colors gold, purple, and green are definitive of Mardi Gras. Aside from ornate parade floats and outfits, the colors can be seen on flags, buildings in New Orleans, and of course in the holiday's most famous accessory: plastic bead necklaces. Gold, purple, and green are also the colors of the sprinkles and glaze that King Cake, a unique blend of coffee cake and cinnamon roll ingredients with ties to Mardi Gras and similar Christian holidays, is topped with.