Evan Rachel Wood Says Marilyn Manson "Horrifically Abused" Her for Years
Marilyn Manson has been known for his eccentric style. Several of his exes, including Evan Rachel Wood, have come forward with abuse accusations.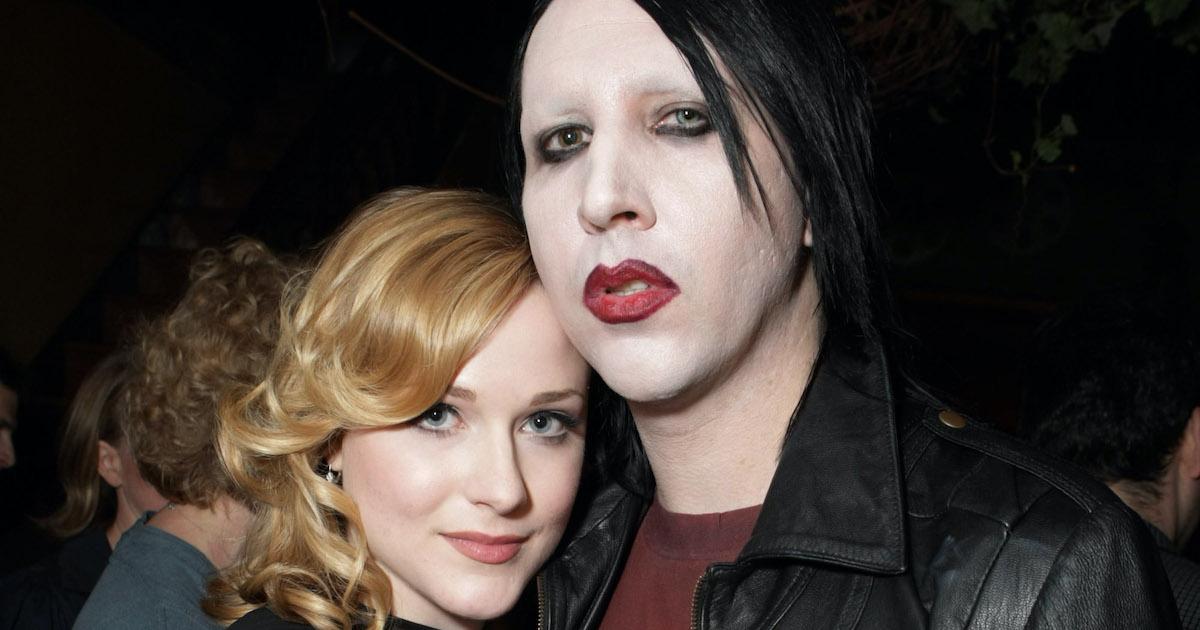 For decades, Marilyn Manson (real name Brian Warner) has been as known for his controversial public persona as he has for his singing career.
The 52-year-old often appears on stage or on the red carpet with heavy eyeliner, white foundation, red lipstick, and jet black hair, and he has a reputation for trying to shock the public.
Article continues below advertisement
Outside of his music career, Marilyn has made headlines over the years for his personal life. He's often been in relationships with fellow stars, including Evan Rachel Wood, Dita Von Teese, and Rose McGowan.
In February of 2021, Evan Rachel Wood named Marilyn as her abuser, years after she first began speaking about an unnamed violent ex.
Read on to find out what the Westworld actress shared about her time with Marilyn, and for a refresher on his other past relationships.
Marilyn Manson was engaged to Rose McGowan for nearly two years.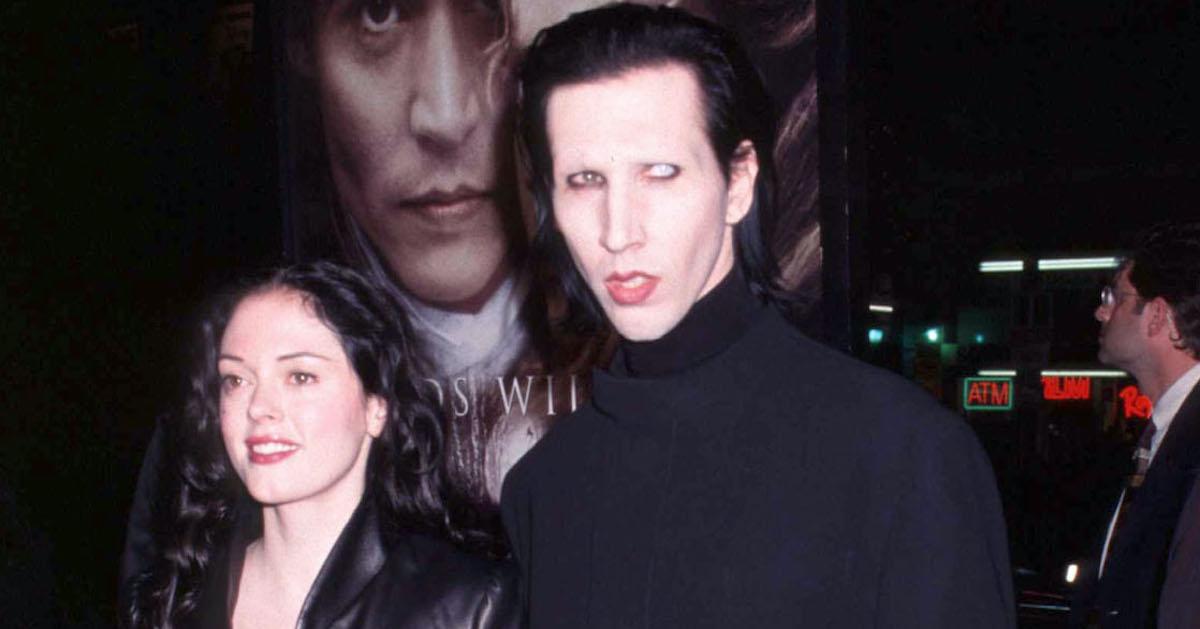 The Charmed actress began dating Marilyn in 1999, and the pair got engaged before calling it quits in 2001. Since then, Rose has discussed what contributed to the demise of the relationship several times.
While announcing the end of their engagement, Rose shared that the two were on different paths.
"There is great love, but our lifestyle difference is, unfortunately, even greater," she said in a statement in January of 2001, per E! News.
Article continues below advertisement
In a 2015 appearance on Watch What Happens Live, she alleged that drug use played a big part in the split. She compared the relationship to the plot of the 1983 drama film Scarface, which featured cocaine usage and distribution.
"Coke. He did too much blow and you were not down for it?" host Andy Cohen asked on the show during a game of Plead the Fifth.
"It was me, it was me. Actually, I don't know. I plead the Fourth [instead of Fifth]..." Rose responded. "I'm honest, always, I can't help it."
The "Sweet Dreams" singer got married to Dita Von Teese in 2005.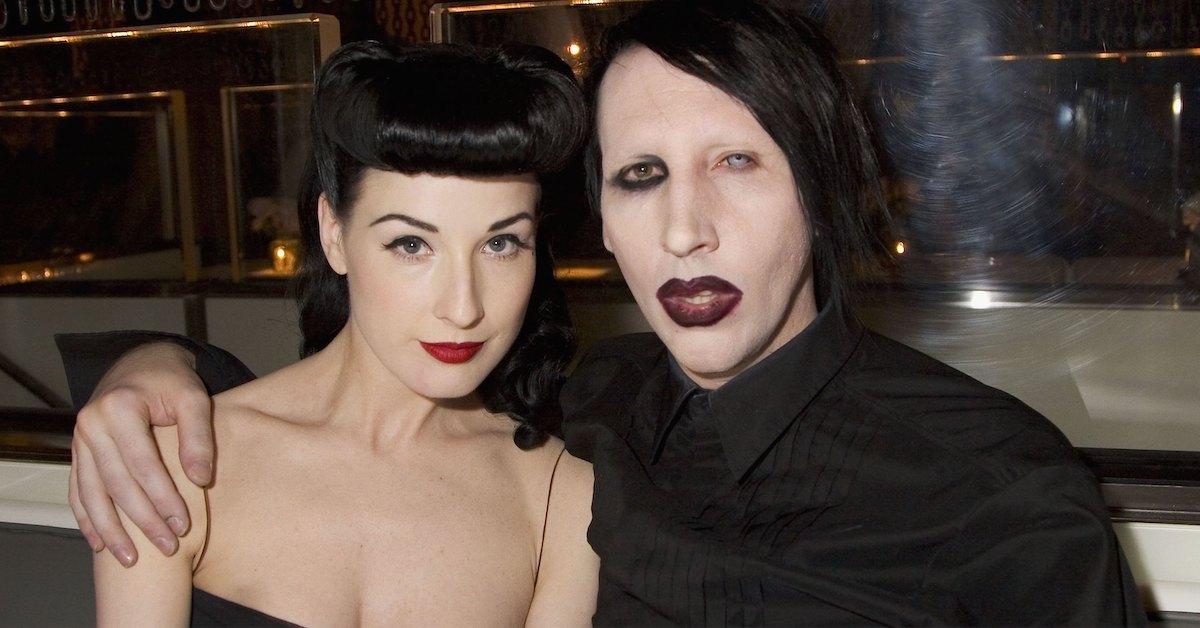 Shortly after he broke up with Rose, Marilyn began dating burlesque performer and model Dita Von Teese (real name Heather Renée Sweet). After nearly five years of dating, Marilyn took his first trip down the aisle.
Dita and Marilyn swapped vows in 2005 after getting engaged the year before. Their marriage came to an end two years later.
Article continues below advertisement
In 2007, Dita spoke with Harper's Bazaar about the divorce. Though she didn't want to share explicit details, she said that she went into the marriage with an expectation for monogamy. She also said that she decided to move out of the home she shared with Marilyn as a result of "something bad."
"Let's just say that it must have been something pretty bad for me to move out of the house after six years together and to pack up my stuff on Christmas Eve. I loved him, and this was the most painful thing I have ever had to go through. It's been really difficult," she explained.
Article continues below advertisement
"It's not what I expected when I got married, and I felt like I'd found the man of my dreams. But sometimes things change overnight, and you have to make a choice as to whether you're going to respect yourself and say, 'I'm not going to accept this. This is not okay.' I'm not the first woman, or the last, to go through what I'm going through," she continued. "I just keep reminding myself of that."
His relationship with Evan Rachel Wood made headlines beginning in 2007.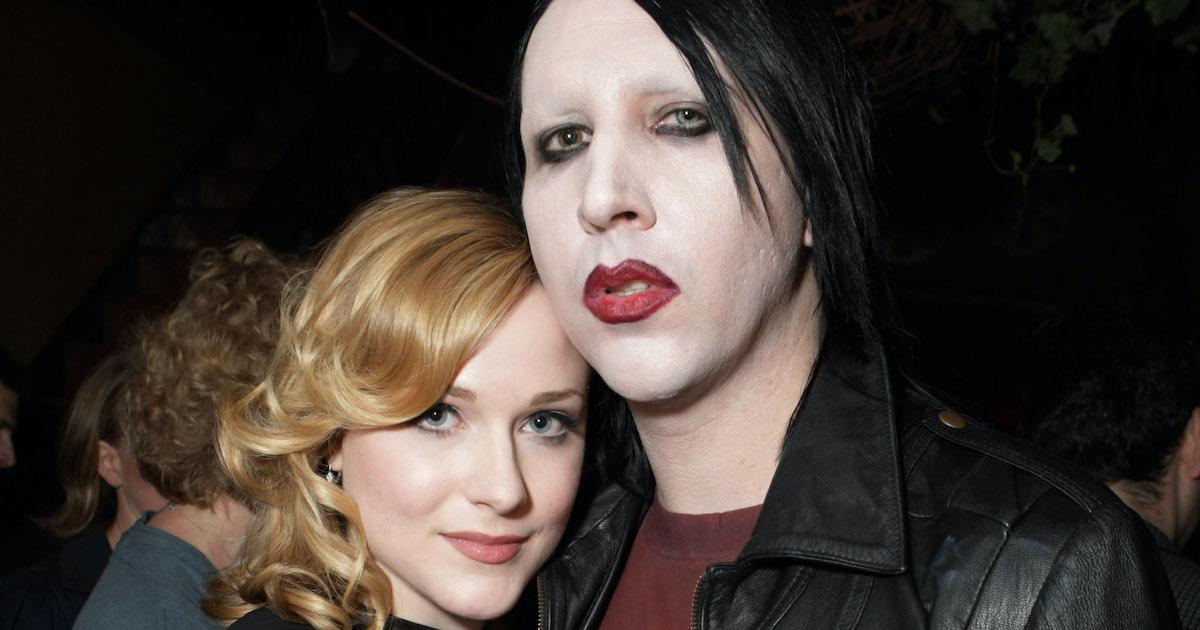 Shortly after his divorce from Dita Von Teese was finalized, a 36-year-old Marilyn began dating the Across the Universe actress. She was 18 at the time. The two dated on-and-off for several years, and they were briefly engaged in 2010.
In February of 2021, Evan accused Marilyn of grooming, manipulating, and abusing her throughout their relationship. She posted a statement on Instagram.
Article continues below advertisement
"The name of my abuser is Brian Warner, also known to the world as Marilyn Manson. He started grooming me when I was a teenager and horrifically abused me for years. I was brainwashed and manipulated into submission. I am done living in fear of retaliation, slander, or blackmail," she wrote. "I am here to expose this dangerous man and call out the many industries that have enabled him, before he ruins any more lives. I stand with the many victims who will no longer be silent."
Four other women came forward at the same time as Evan to detail their own experiences with the singer, though one has deleted her initial post. Evan reposted their statements on her Instagram stories in solidarity. Prior to her decision to name Marilyn, Evan had openly discussed how she dealt with an abusive ex.
Marilyn's team has not yet commented publicly on the recent allegations.
Article continues below advertisement
The performer revealed that he wed Lindsay Usich in 2020.
While speaking with Nicolas Cage for Interview Magazine in October of 2020, Marilyn revealed that he had gotten married to photographer Lindsay Usich.
Nicolas was a guest at the wedding via FaceTime. Marilyn and Lindsay have reportedly been together since 2012.
Though multiple other women have come forward with abuse accusations against Marilyn, neither he nor his wife has publicly made a statement at this time.